---
Which Patch Backings Are The Best For Your Custom Patches?
Custom Embroidered Patches
When choosing a patch, one must take care of all the aspects such as the fabric it has to be pasted on, the type of use, its shape, size, etc., but one of the most important things that aid you in your choice of patches is the patch backing. Patch backings are vital since they improve the application and contribute to the patch's lifespan. Backings secure your patches and often last for many years. Furthermore, backings come in handy when you need to keep a patch in place throughout the fabrication process, so it doesn't come out wrong. Many of our clients question what patch backing material will work best for their patches, so here we are to guide you by covering all the factors to consider when selecting a backing material for your custom patches.
Now, our thumb rule says that the selection of the patch backing entirely depends on the purpose of the patch. The objective is what decides every aspect of a patch. So once you are clear with it, the roadmap to customizing the best patch is already marked. While it is difficult for novices to decide and map the purpose to the patch type, you just need to remember this – strength, use, and look of the patch.
Key points to consider
Strength:
It depends upon what kind of application is to be done of the patch. For example, Are you a police or army person or a biker? Do you need it for your t-shirts or jackets etc.

Use:
This decides the lifespan of the patch. If you are going to use it for a more extended period and the use is tough and requires you to wash the fabrics often, then you need to have a stronger base, but also it should be reusable.
Look of the patch
Now, while we talk about fabric, embroidery designs, etc., the root of it is that you need the apparel in a certain way. Fashion is what we crave, don't we? So decide what kind of look you need the patch to have, and then we can jump to the next section of determining the best backing for the patch.
Best Embroidery Backing Material
Iron-On Backing for Embroidery: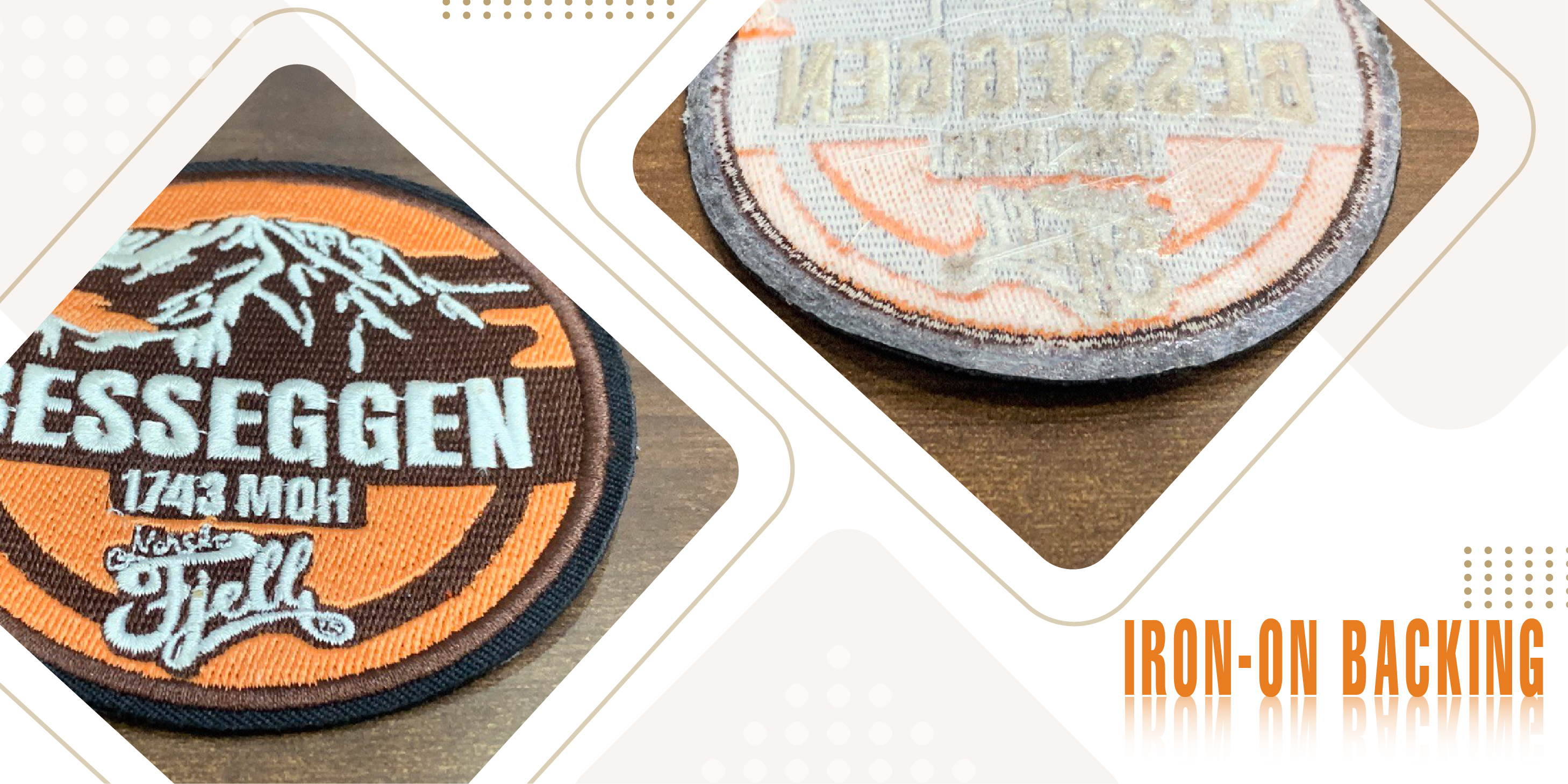 Iron on backings is a type of backing that forms a connection between the patch and the cloth when heated or ironed. Contrary to popular belief, these patches cannot be affixed using a standard household iron. Instead, they require the appropriate amount of time, pressure, and temperature to seal correctly. This may be accomplished with heat seal machines available at most sporting goods stores. If the patch is not affixed to the garment properly as expected, there are chances that it can fall out easily!
Sew On Patch Backing: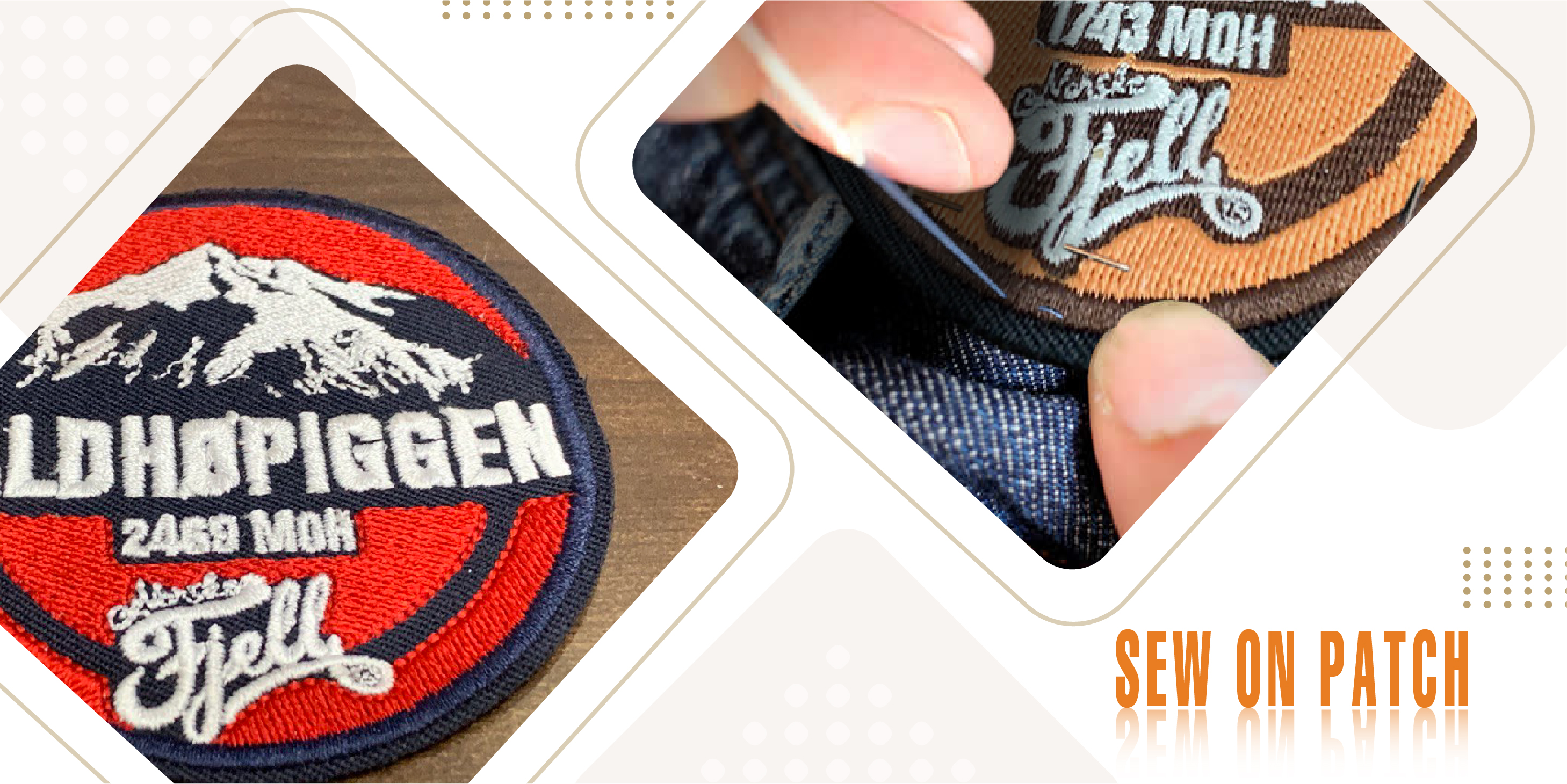 Sew-on Backing is used to sew patches onto clothing. A patch can be stitched by hand or using a sewing machine. One benefit of sewing a patch on garments is that it stays in the exact location after washing and wearing. If you wish to sew a patch onto another object, just unstitch the patch from the old one and sew it onto the new one. Everything is incredibly simple.
Velcro Patch Backing: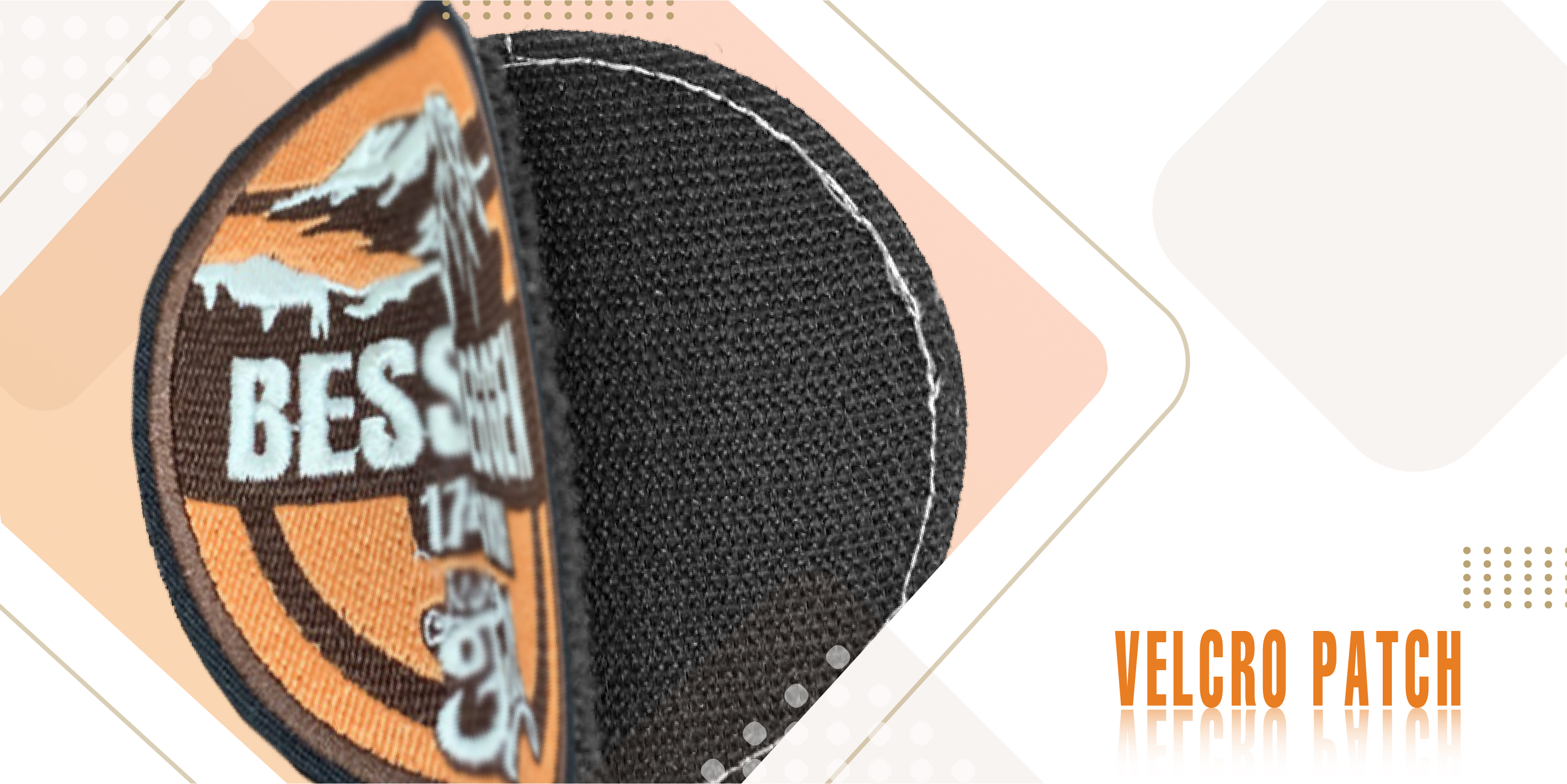 Sticky back velcro it has the hook side and the loop side have sticky backs.Velcro hook and loop fasteners are divided into two components. The loop is sewed onto clothing, and the hook is stitched to the patch. It is possible to do the opposite. You can simply request the hook side of black Velcro, but make sure you get the loop side. Aside from black, various colors (red, military green, yellow, white, navy blue, and tan) are popular. Micro Velcro is another alternative for replacing regular Velcro. Micro Velcro is gentle and does not sting when touched, but it costs twice as much as conventional Velcro. Velcro tape with adhesive back is available for to make velcro patches which is easy to stick.
Self-Stick Patch Backing:
A sticky adhesive is used to make self-stick patch backings. All you have to do to apply your patch to something is to peel away the paper backing and press the patch into the fabric or other material. While handy, self-stick backings are not as long-lasting as other types of backings.
Tape Patch Backing With Adhesive:
Tape backing is supplied for temporary, short-term use. This simple backing is best suited for one-time activities like concerts or festivals since it provides a stable grip while boosting your look. Simply peel and stick to add a personalized embroidered patch to your outfit.
Loop Button Patch Backing: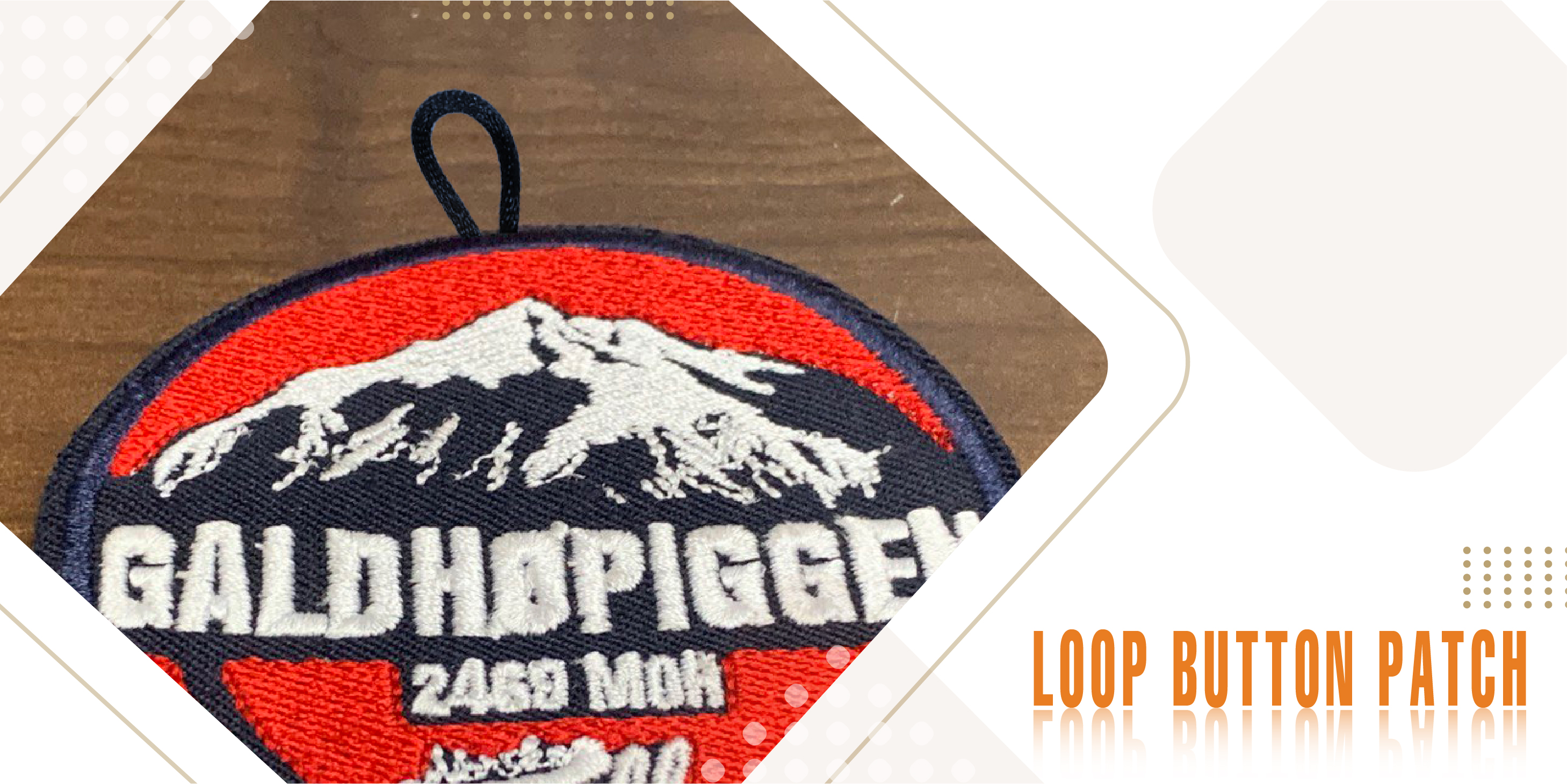 Many individuals dislike having a logo permanently emblazoned on their t-shirts. When they attend a trade exhibition or participate in a corporate event, they must wear an embroidered emblem on their upper body. Iron-on backing is available for embroidered patches with a button loop. Wearers may simply hang their personalized patches to a tee shirt button.
Clutch Pins Patch Backing:
Clutch pin backings are commonly used in the military and may convert a patch so that it can be pinned to the cloth rather than sewed, glued, or heat bonded. When making patches with pin backings, we insert the flat portion of the pin between the patch and the backing while leaving the sharp part of the pin out. This allows you to insert the pin into the cloth and fasten it with a backing.
Magnetic Patch Backing:
Magnetic patch backings, like pin backings, contain a small, strong magnet between the patch and its backing. You may attach a patch to a piece of cloth or material without having to sew, heat seal, pin, or glue it by adding an oppositely charged magnet on the other side.
We offer embroidery services and have an experienced crew that oversees the quality of our customized patches. Because we specialize in custom embroidery designs and embroidered patches, our expert quality controllers are seasoned embroiderers with extensive expertise in the custom embroidery sector. We take pride in the quality and ease of service we provide. If you have questions regarding your design, please request a quote or email us. When it comes to getting the best product, you can rely on Cre8iveSkill Always!