Why Go For Custom Sew On Patches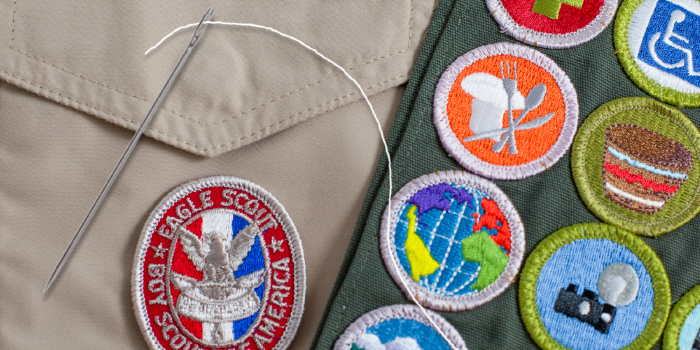 A considerable advantage of the custom sew-on patches is their longevity of use and firm placement on the garments. Sew-on backing can be directly stitched to the fabrics. It can either be hand-stitched or using household sewing machines. Sew-on patches are preferred by many because they remain firmly in place during and after washing. You can also replace the patch with a new one when needed by unstitching it.
Another advantage of the sew-on patches on clothes is that they can be attached to those fabrics that are soft and delicate like silk and lace or sensitive to heat application like polyester garments. Custom sew-on patches are more durable, look better, and you can add a creative touch when the patch calls for it.
What Are Custom Sew On Patches Best For?
These patches work equally well on both sturdy and delicate fabrics due to their attachment; they can be used on military uniforms, local organizations like firefighters, police uniforms, law enforcement agencies' clothing, or even the outfits of clubs and scouts. Custom sew-on patches for jackets are widespread and high in demand.
They can be washed in the washing machines as well, so use them as you like.
Why Choose Cre8iveSkill?
Having experience of more than 25 years proves our extensive knowledge and all-out effectiveness. Creating complex, in-depth, lively, and aesthetically pleasing customized patches is a hassle-free task when your designs are being handled by Cre8iveSkill. With us, you can be sure about the superb quality and matchless expertise for all of your custom orders.