---
What Thread Weights Should I Use For Machine Embroidery?
Embroidery Digitizing
Thread weight is not just a number. It's the thickness of thread that will be used for sewing. From finest to heaviest, the weights range from 8 to 40 weight. Many factors affect the selection of the best machine embroidery threads. These include the type of fabric, needle size, type of stitch and other factors like age and condition of the machine. A machine embroidery kit often includes several thread brands and weights, so that you can find the best embroidery thread for your machine. However, knowing the basics of thread weights is important to choose the correct one! That's where we come to your rescue! Read on to know what thread weights should you use for machine embroidery.
You Need To Know That…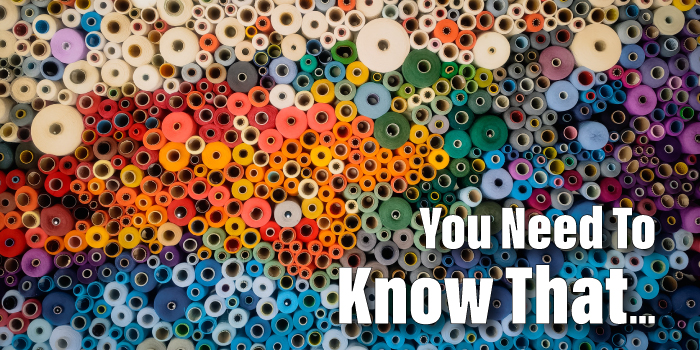 Embroidery machines usually come with a range of recommended thread weights for the different features. The best way to determine which thread weight you need is to test them out. Choosing the wrong thread weight can result in poorly sewn seams or a machine that won't sew at all. The most popular types of threads are mercerized cotton, polyester and nylon threads. Mercerized cotton threads are strong which makes them perfect for jeans stitching where they should withstand poking by a pointy object like a pin or needle. Polyester threads are strong, but not as strong as mercerized cotton. Machine embroidery thread is a set of threads, often two strands twisted together. Threads for machine embroidery can vary in weight, and there are many different types of thread to choose from regular sewing thread, extra-heavy-duty sewing thread, and heavy-duty sewing thread.
Thread Weight Is A Measurement Of The Thickness Of A Thread.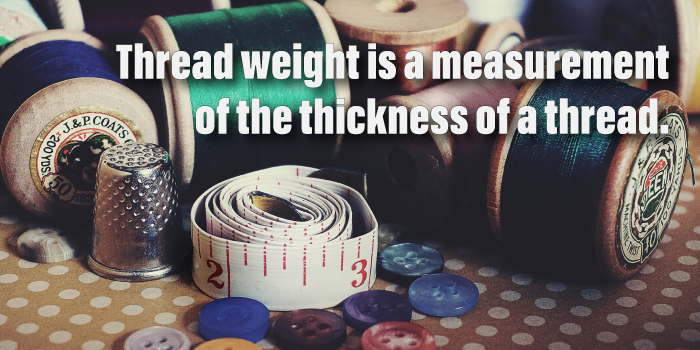 The weight should correspond to the material being sewn. The heavier the material, the thicker a thread needs to be. It is important to choose the correct thread weight for the type of embroidery machine sewing that you will be performing. If you sew lightweight fabrics then use a lighter thread weight, if you sew heavy materials then use a heavy thread weight.
How To Read A Thread Weight?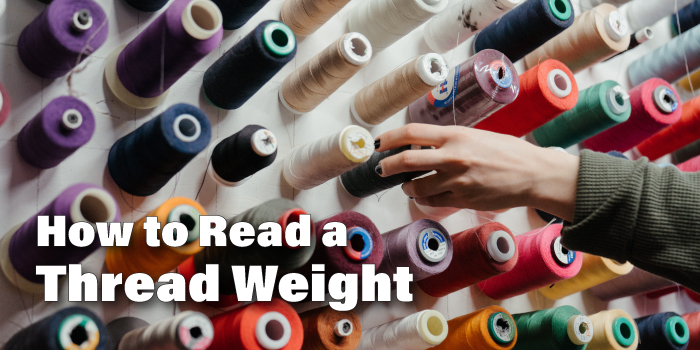 When 40 kilometres of a thread weigh 1 kilogram, it is designated as 40 wt. Because it takes just 30 kilometres of thread to weigh one kilogram, a 30 wt. thread is heavier. Typically, when you look at a thread weight number, it would appear like 50/2 or 40/3. The misconception that the thread weight is a fraction is quite popular! However, the thread weight is only the first number; the second number is perhaps the thread ply. So, if you see 50/2 printed on a cotton thread, it indicates that the thread weight is 50 and the thread ply is 2. To put it another way, it's a thin and robust cotton thread. It's worth noting that if the ply is 2 or greater, the thread will be fairly robust and will stand up well to normal usage.
Types Of Thread Weights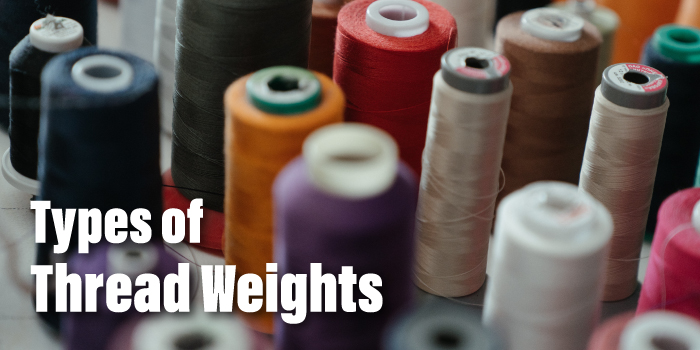 Regular sewing thread is typically used when using a regular needle or when using decorative stitches such as backstitching or cross-stitching. It is not recommended for use with heavier fabrics such as denim jeans or upholstery fabric. Heavy-duty sewing threads should be used in these cases instead. Some machines can use up to four spools of threads at once, each with a different weight (usually two). This means that in total there are eight possible combinations of thread weights to choose from!
40wt Or 60wt, What Should I Choose?
Embroidery threads are often available in a variety of thread weights, the most popular being 40wt, followed by the finer and lighter 60wt. 40 wt. threads should be your go-to thread for general needlework. When creating patterns with fine details, use a 60wt thread. When a design demands tiny text or delicate detail, choose traditional Rayon No. 60 or Polyneon No. 60 threads. When stitching with a 60 weight thread, always use a 65 needle and increase density.
40wt Thread: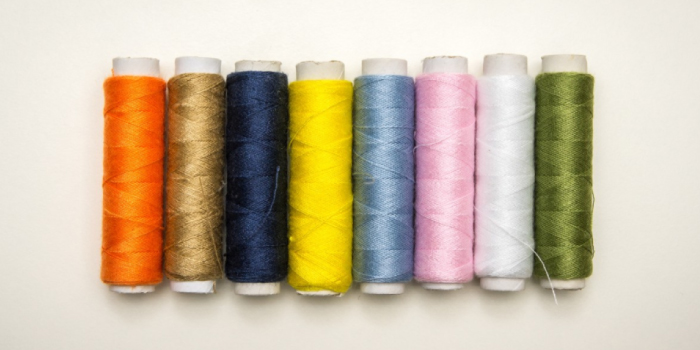 If you're looking for a glossy embroidery thread, a 40 wt. thread would most likely suffice. In reality, there are likely to be few machine embroidery tasks for which a 40 wt. thread isn't the finest option.
The most common alternatives for 40 wt. threads are rayon and polyester. Previously, rayon was thought to be the better option since it offered more shine and color options. On the other hand, it isn't as sturdy, would quickly break during stitching, and wouldn't hold up to regular laundering.
However, the polyester thread has continued to improve in terms of shine and color options and now provides almost as much diversity as the rayon thread. For experienced sewers who work on embroidered projects, this has made it the go-to thread for machine embroidery tasks.
50 Wt. Threads: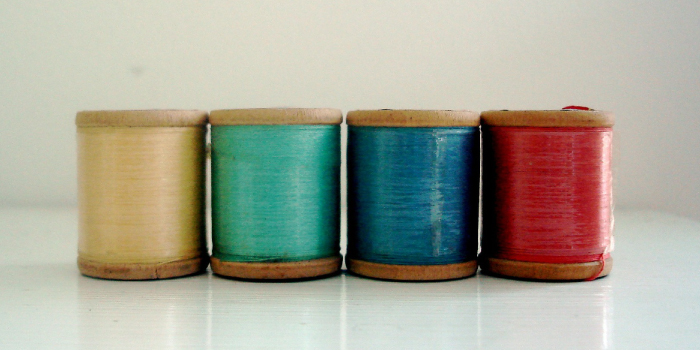 The most common thread used by most sewers is a 50 wt. all-purpose thread. Polyester or a cotton-polyester combination is most commonly used. They're appropriate for a wide range of sewing projects and are quite durable.
But there's more to it than that. There's a 50 wt. all-purpose thread and a high-quality 50 wt. cotton quilting thread to choose from. Although neither would fail you when it came to stitching into clothing or quilts, the latter would be more superior, especially for quilting tasks.
This is because high-quality 50 wt. cotton threads are both resilient and thin, allowing you to piece a quilt without bulking the seams, resulting in considerably superior outcomes while working on quilting projects. These threads, on the other hand, are fantastic for appliqué, hand applique, hand piecing, and machine quilting.
Anomalous Thread Weights Info For You!
12 – 18 wt. Threads: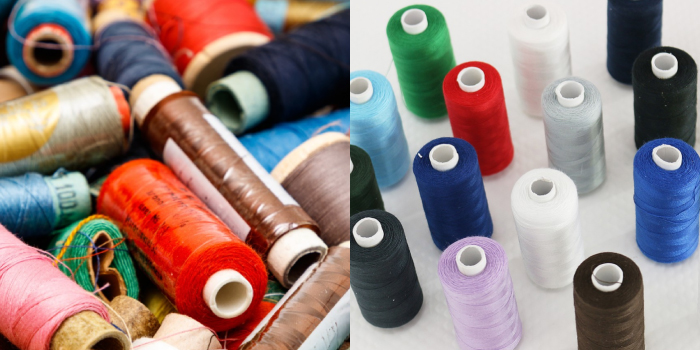 The 12 – 18 wt. threads aren't widely used, but they have a special function. They're a must-have for sewers who do a lot of hand stitching or topstitching.
When working on sewing tasks that need hand quilting or even hand embroidery, the 12 wt. thread is the finest choice. It wouldn't let you down when it came to topstitching denim.
However, like with other thread weights, quality is more crucial here, and this is something you should bear in mind while buying for 12 – 18 wt. threads. When using a low-quality thread for hand stitching or topstitching, the thread may break often, causing the garment to fray.
28 wt. Threads: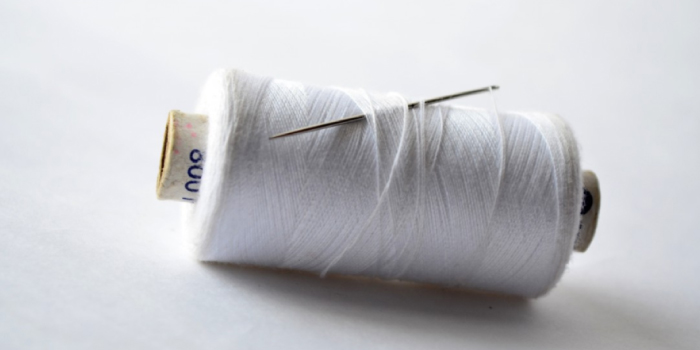 This thread is used for hand stitching and hand quilting projects as an alternative to the 12–18 wt. threads. It can be more suitable for sewers who prefer not to use a heavy thread for hand stitching tasks.
60 wt. Bobbin Thread: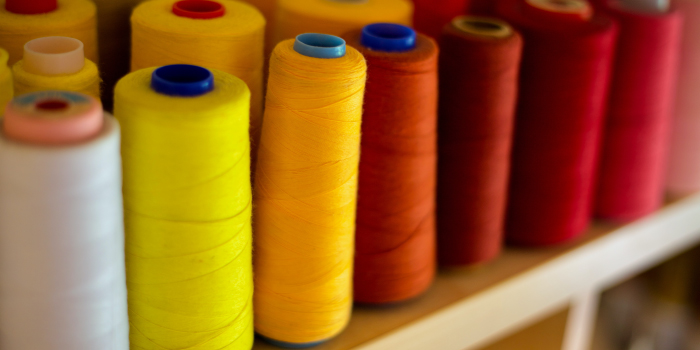 This is an extremely thin, very strong thread that is used in the bobbin for embroidery tasks that do not require the back of the project to be seen.
Role Of Thread Weights In Digitizing
The majority of digitized patterns are made with 40 weight thread. This guarantees adequate embroidery coverage. When using a 30 weight thread, the larger width of the thread might give a lumpy look or cause the thread to bind on itself, breaking the thread or jamming the machine. Reduce the density by one-third or expand the design size by 125 per cent of the original to remedy this. Increasing the stitch length will also be beneficial.
Tip: Always specify which portions of the pattern will be embroidered in 60 weights when having a design digitized so that the Embroidery Digitizing Companies may avoid having to apply the fill.
Here's Your Takeaway!
Choosing the right thread for embroidery is important as it will affect the quality of the finished product. The weight of a thread will determine how easily it can be threaded through a needle and how quickly it will break if too much tension is applied.
The type of fabric and project you are embroidering will determine what thread weight would be best. The most commonly used thread weights for machine embroidery are 40-weight cotton, 60-weight cotton, and 100-weight cotton.