---
How To Pick Right Embroidery Thread For Machine Embroidery
Embroidery Digitizing
Machine embroidery - the art of the modern age – quick and accurate! We say it's quick because multiple needles work their charm, and since machines are less prone to mistakes, they are accurate! The aesthetic of embroidery design is primarily affected by the quality of the stitches and the kind of embroidery thread used to produce it. To make your own embroidered masterpiece, you must select the best machine embroidery thread available, whether as a pastime or for business purposes. However, with so many embroidery thread types available in the market, choosing the suitable one for your projects can be tricky. But hey, with us, it's a cakewalk! How? Read on to know!
Are you choosing the cheapest threads? Is it a necessity?
When you start a machine embroidery business, every buyer notices that the thread is not too expensive and fits the standards for an inexpensive business while keeping the customer's wants in mind. Because most customers want cheap things, Rayon and Polyester are constantly at the top of the customer's list of choices and expectations. Embroidery silk thread is costly and is used to make luxury clothing. Choose the threads according to your designs and the fabric. A thicker thread like wool will need thicker needles. Using it on a delicate fabric can (and will) mess up the embroidery design.
Best Machine Embroidery Threads: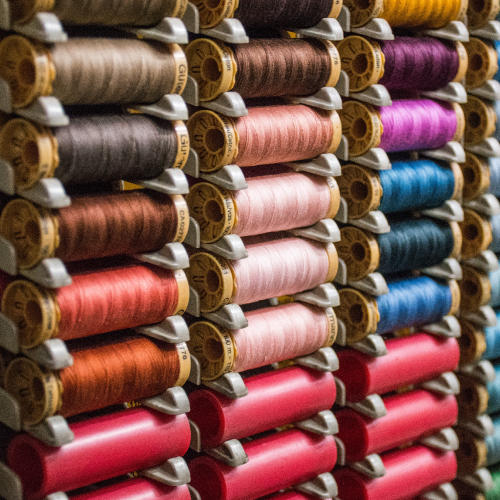 If you are a beginner in embroidery business, then the most common question that might be popping up in your mind is how to pick the right thread for embroidery. The first thing to consider is the type of machine and fabric stabilizer that you will be using. If you use a hoop, choose an embroidery thread designed for hand stitching or decorative machine embroidery.
The size and type of embroidery will play a crucial role in deciding which thread to use. If you use a sewing machine for embroidery, it's better to choose cotton thread because it will not break easily. Wool threads can also be used for this purpose because they are stronger and more durable than cotton threads. There are different thread for machine embroidery to use.
Embroidery Rayon Thread: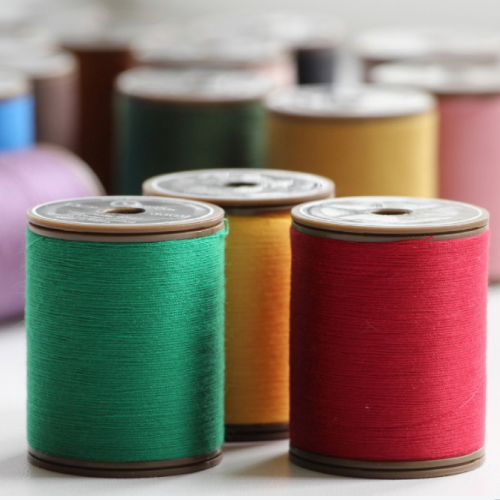 Most embroiders rely on embroidery rayon thread because of its high and shiny shine and beautiful hues. These are the most often used embroidery threads for both hand and machine and are made entirely of viscose rayon. Rayon is the most popular variety because of its colors, durability, low cost, and adaptability. Rayon is available in various sizes on the market and is also the best for machine embroidery push and pull. Rayon is offered in two weights: regular (40wt) and thicker (30wt).
Embroidery Polyester Thread: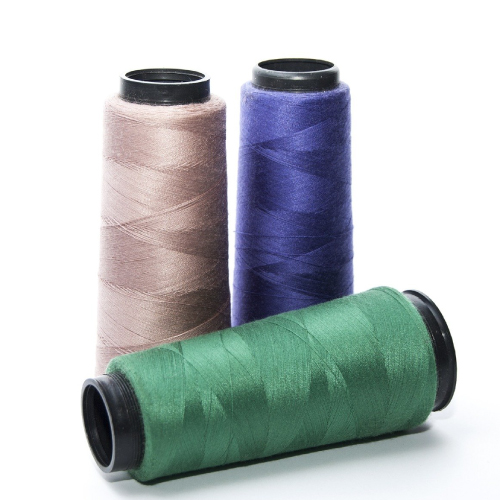 After rayon, most customers choose embroidery polyester thread since it is a very bright and synthetic thread on the market. Because these threads are bleach-resistant and difficult to fade, they are more beneficial for machine embroidery. They are strong because they are constructed of many strands.
The form is retained triangular to make them appear more gleaming and brilliant than rayon threads. Polyester threads are commonly used for children's apparel and products since they are long-lasting and composed entirely of polyester. These threads are simple to use, especially for new embroiderers.
Embroidery Silk Thread:

Silk thread is the most lustrous for machine embroidery. These threads are typically utilized in elegant and opulent gowns and are regarded as expensive on the market. Filament embroidery silk threads are made up of several twisted strands. It is just an excellent dye absorber and is known as an aristocrat in threads.
These threads are exceptionally stable since they do not break while embroidering on clothes. It's a thread that's elastic, sturdy, robust, and delicate. These threads are ideal for tailoring, decorating, and finishing the edges of buttonholes. Silk threads come in various weights, but the 30wt and 50wt are thought to be the finest for machine embroidery.
Embroidery Cotton Thread: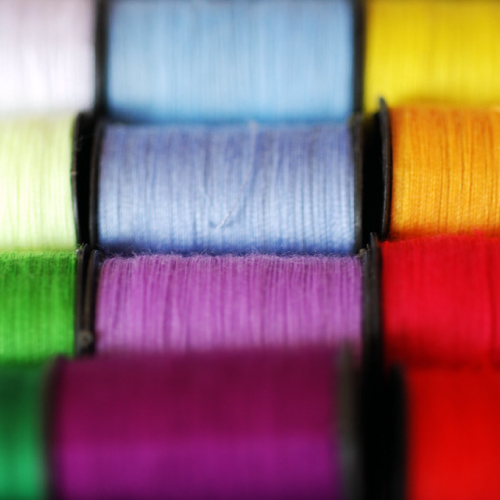 If you are using a hoop-less machine, choose an embroidery cotton thread designed for sewing like polyester thread or pearl cotton.
Cotton is a plant fiber. This implies that picking a 100 percent cotton yarn is a biodegradable and sustainable solution. This natural material is extremely light and fresh. Cotton is a long-lasting substance. Your needlework creations will endure a long time if you utilize them correctly.
Embroidery Cotton threads are the most natural and delicate threads to use for cross-stitch, redwork, quilting, and bean stitch patterns. Because of their delicate and slightly brittle feel, these threads are not as popular as polyester and rayon threads. Instead, these are excellent threads for machine embroidery. These are regarded as high-quality and fine threads because they always provide a pleasant and tidy appearance when stitched. They are typically seen dressed in traditional attire, mainly Egyptian clothing. These threads are gentle on the fragile fibers and give them a more refined appearance. Cotton threads in the 40wt to 50wt range are commonly used for machine embroidery.
Wool Thread For Embroidery: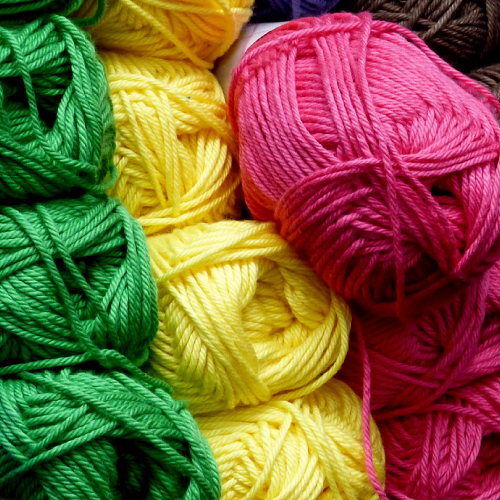 Wool thread for embroidery isn't generally used for machine embroidery, even though it is used considerably in many nations for traditional garments. It is a bit thicker than other thread embroidery and is a product of the materials received from sheep and rams. The wool thread is used in scenery, canvas, and decorating. It is being used for embroidery on home décor such as pillows, curtains, wall art, etc.
Metallic Thread For Embroidery :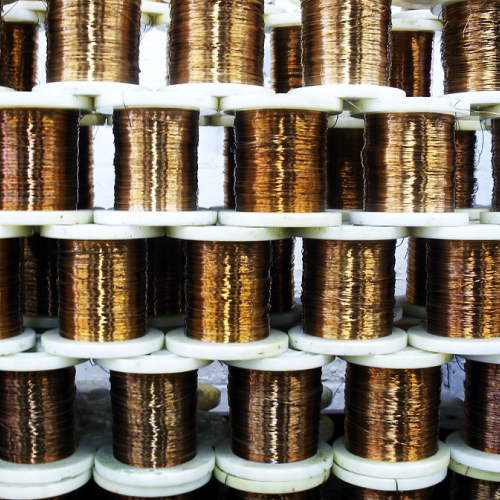 Metallic thread gives your machine embroidery creations a distinct appearance and feel. You'll obtain a clever, professional look if you use the appropriate needle. Use a needle with a large eye hole to make threading more manageable. The metallic thread is prone to breaking, so a needle with a large eye hole will prevent the thread from shredding or breaking. Working with it might be frustrating, especially if you are a newbie. Again, this sort of thread should be used with high-quality digital patterns.
Your Takeaway: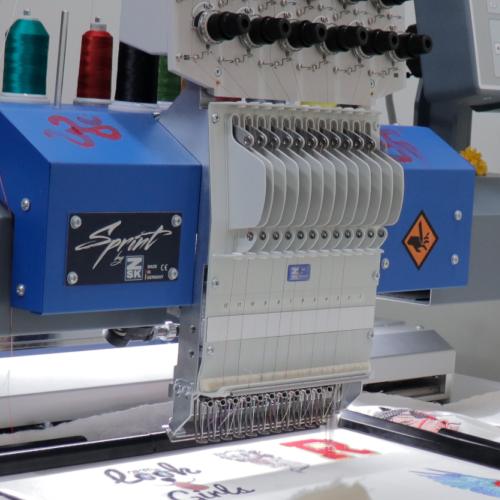 For the embroidery machine to work correctly, it is essential to use the right thread. It is not only about the type of thread but also how you choose it.
If you use an embroidery machine for sewing, the best embroidery thread to use is polyester or cotton thread. If you are looking for a different appearence or texture, try using wool or silk threads for embroidery.
To pick the right embroidery thread, consider what kind of machine you have and what type of stitch you will be doing. You should then consider your desired outcome and how much time your project will take. Finally, consider your budget and choose accordingly!