---
A Complete Guide to Machine Embroidery Stabilizers
Embroidery Digitizing
Are you looking for the right embroidery stabilizers? but unsure where to find one?
Keep everything aside and read our guide to find out.
It is upon an embroiderer to assemble all the crucial tools to get beautiful embroidery designs. A stabilizer is one of the important tools. It is for you to take some time to understand what a stabilizer is and the types of stabilizers.
Before understanding what a stabilizer is, you need to know that a stabilizer can provide more professional results and impressive designs.
What is Stabilizer?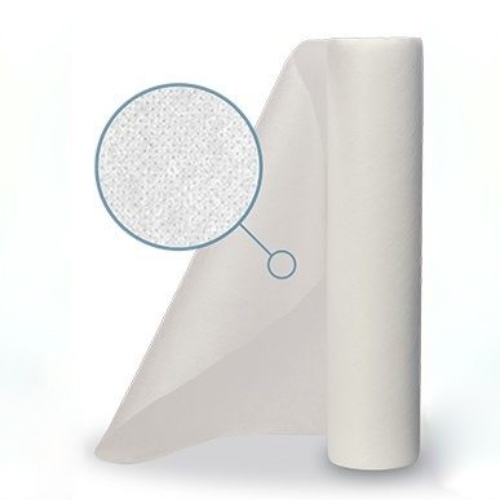 A stabilizer is a crucial tool for supporting a piece of fabric to keep the stitching from puckering or stretching. It is, therefore, essential to choose the right stabilizer for an embroidery design. You, as an embroiderer, must take an ample amount of stabilizer to make the design look beautiful.
There are three types of stabilizers:
● Cut-Away
● Tear-Away
● Wash-Away
There are several weight categories of a stabilizer, and you have to consider the following criteria.
● You can select the weight of the fabric that resembles the cloth.
● You can select the weight as per the stitch count.

In a nutshell, the greater the stitch count higher should be the weight of the stabilizer.
How to Choose a Stabilizer?
There are some of the most essential factors that you should consider to select the most suitable stabilizer:
1. Fabric
One of the most important rules is utilizing a cut-away stabilizer when you are embroidering knits or stretchy fabrics. The cut-away type will protect the embroidery process and keep the stitches from puckering for a long time.
The next rule that you should keep in mind is about weight. You must ensure that the weight of the stabilizer and the weight of the fabric are the same. If you are considering a heavy fabric, you must select a stabilizer accordingly. On the flip side, if you choose a softer fabric, you must choose a stabilizer that is lighter in weight.
You should keep in mind that you should look for a stabilizer that is water-soluble in nature for a piece of sheer fabric. This is because you do not want the bits of stabilizer to be seen from the right side.
The design also plays a crucial role. You should have a light design for a soft fabric. Conversely, your fabric can become too busy with stitch-intensive design.
2. Embroidery
The number of stitches in a fabric and the choice of a stabilizer are interdependent. If you have more stitches in a piece of fabric, you should select a heavier stabilizer.
You can leverage a design that consists of an underlay to offer a base to the stitches. For a particular design, you have to think of the weight of fabric and stabilizer.
3. Appearance
In many cases, when you have stabilizers on the backside of a fabric, the stitches and designs look very messy and complicated. In such a case, you can look for stabilizers that are water-soluble in nature.
This way, you won't have to make the other side of the fabric look bad. In case you are fine with the removal of a stabilizer, you should look for a tear-away stabilizer. If you are using a cut-away stabilizer, you should ensure that the excess must be the cut-away stabilizer, on the back of your fabric.
4. Feel
The type, as well as the weight of an embroidery stabilizer, would influence a fabric's drape. If a stabilizer is heavy, it would add weight to the fabric. Moreover, when a stabilizer is lightweight, the drape of a stabilizer should be longer.
If you wish to have no additional weight, you can choose a wash-away stabilizer for a better touch and feel.
Which stabilizer Should you Opt for?
There are many guides and manuals on the Internet that would tell you to look for a specific type of stabilizer for all your designs. However, this is not true.
Actually, all three types of stabilizers are useful for an embroiderer seeking professional designs.
1. Cut-Away Stabilizer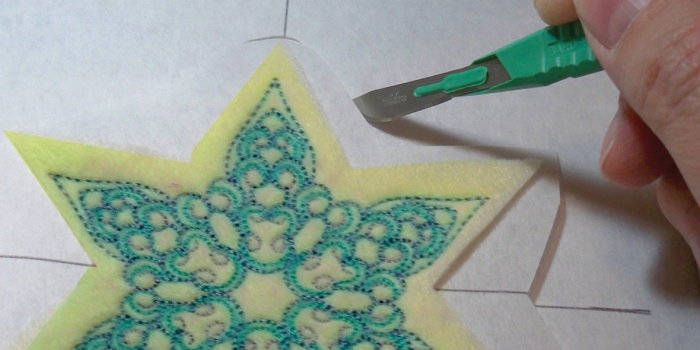 Cut-away stabilizers are of the permanent type, and they are the most stable of all. This type of stabilizer would continue to keep the stitches of your design stable for a long-time. You can use a cut-away stabilizer for clothes and fabrics that are to be worn and washed regularly.
Examples of cut-away stabilizers
Some of the examples of the use of cut-away stabilizers are Knits, Sweatshirts, T-shirts, etc.
2. Tear-Away Stabilizer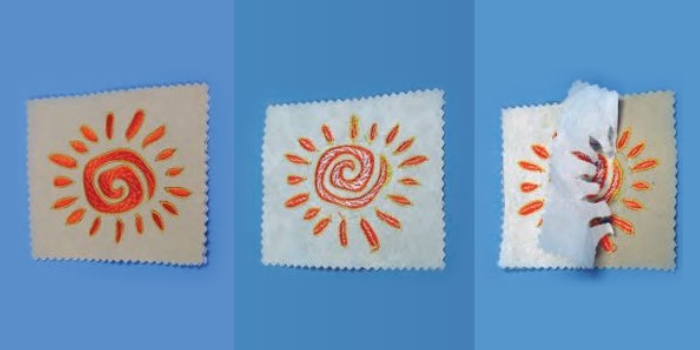 A tear-away stabilizer can be utilized for any type of stable fabric that is woven. This type of tear-away stabilizer does not stretch. In case, you want to ensure that you are using a tear-away stabilizer, you can use your fingers to scratch and tear the stabilizer towards the stitch.

Examples of tear-away stabilizers
Some of the examples of the use of tear-away stabilizers are Vinyl, Leather, Towels, etc.
3. Wash-Away Stabilizer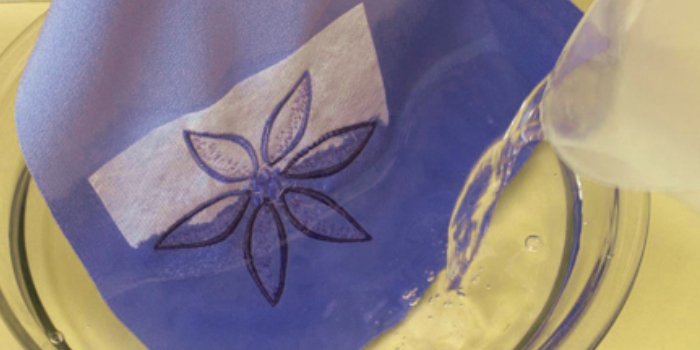 A wash-away stabilizer is used for any sheer fabrics. Once you are done with the embroidery, you should ensure to cut the excess stabilizer and then wash the design in the warm water.
If you want to test the stabilizer, you can put the stabilizer under the running water. In case it doesn't appear, you can soften it by adding a hair conditioner
Examples of wash-away stabilizers
Some of the examples of wash-away stabilizers are freestanding lace, cutwork designs, 3D.
Final Words
This was a detailed guide on machine embroidery stabilizers. As we have discussed earlier, you would need to learn which stabilizer to use for which fabric.
However, you should not have a favored stabilizer. This is because you won't be a professional embroiderer if you only stick to a type of fabric and design. Feel free to bookmark this guide and use it when you want to learn about different stabilizers.
Machine embroidery is an art, and practicing art can take a lot of time. However, once you are clear about the technicalities, you can quickly learn to become an expert embroiderer.
We at Cre8iveSkill have an experience of more than 25 years in contract embroidery, employing more than 172 heads and technically sound team of expert machine operators. You can call on us for any technical query, Custom embroidery patches, embroidery digitizing and vector art services.