---
5 Christmas Decor Ideas With Custom Embroidered Patches
Custom Embroidered Patches
Christmas is all about having a cheerful festivity for all. What about making this day amazing with some creativity? Decor your house with some vibrant creative skills that can speak the height of your joyous mood on Christmas. Let's bring this all on point and cover it up in the most comprehensive way. Put your hands on Custom embroidered patches and decorate your place in a more aesthetic sense. Indeed, the custom-made stuff creates a unique aura of creativity.
Whether you want to decorate a Christmas tree or to have a personalized outfit, Christmas patches are here for you to rock. Get them now and set a Christmas party theme. Everyone attracts the custom patches as they perfectly describe your style.
There are lots of ideas for decorating your home and Christmas tree with embroidered patches. Let's find out more in detail about them.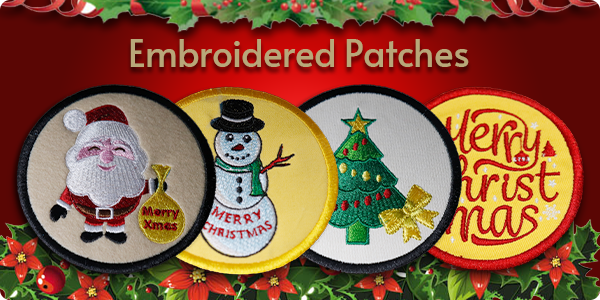 1. Embellish the dress with Christmas sew on patches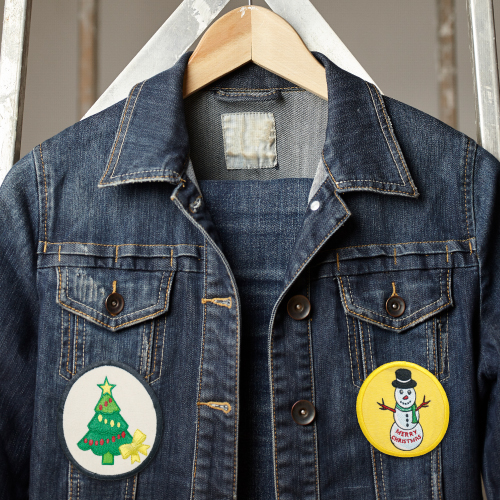 Christmas is just around the corner, and along with home decorations, you must be thinking of the outfit you should wear. What should I wear to look different from the last time? How can I look outclassed from the rest of the crowd? These questions are such that you must have gone through while preparing yourself for any event.
Everyone wants to look fabulous among all, and everyone even can be for sure. Pick a dress of your choice and make it more classy with Christmas sew-on patches. It will make you look elegant and all set according to the Christmas vibe.
2. Easy peasy decoration with Christmas iron-on patches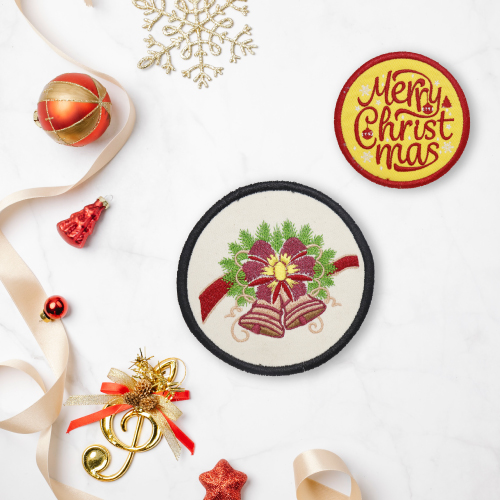 With the arrival of any festivity, the burden of house chores gets doubled. But what about if you can make a quick turnaround of designing your living room for Christmas within no time? Isn't it appealing? Of course, it is. Grab your hands now on our artistic collection of Christmas iron-on patches that are specially designed to enrich your house with a classy style. In addition to this, you can also keep a small decorated Christmas tree by the side of sofas in the living room or the middle of the hallway. For making the tree more attractive, put some embroidery ornaments on it; it will look fabulous.
3. Embroidered Christmas decoration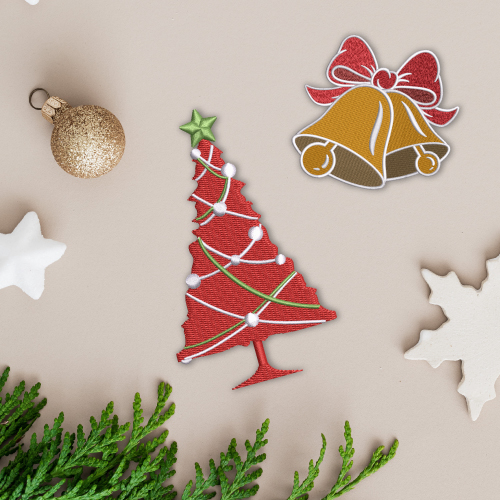 Christmas counts among the special occasions of the year. Will you pass it as just by ordinary set up and simple decor? It should be celebrated in a customized manner that can tell the uniqueness. For this, you can be skillful by doing an embroidered Christmas decoration. This would give the best matching outlook with the occasion.
You can set up this embroidered decoration by using Christmas embroidery patches. For instance, style the light-colored curtains with vibrant patches or sew the patches on cushions and pillows. It will create a matching theme with the event.
4. Christmas Tree decoration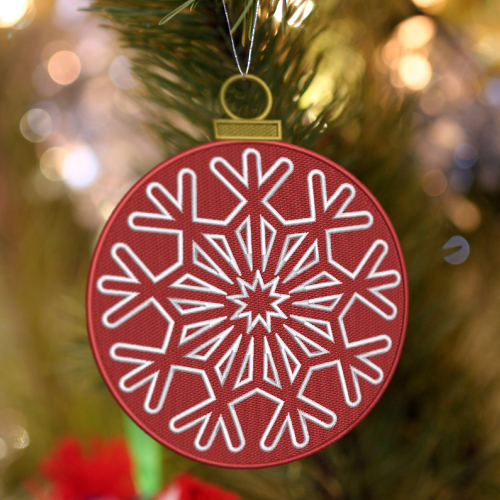 You can pick lots of elements for Christmas tree decoration like lights, ornaments, jewels, and garlands. Let's be more spectacular in decorating a tree. Decorate the Christmas tree this year with personalized embroidered patches.
You can get these customized patches in all unique and creative designs. Also, the embroidered patches look distinctive and impressive enough to catch everyone's eye.
5. Danglers For Christmas
Christmas decorations without danglers seem like something is missing out. Express your thoughts and ideas with customized danglers. Danglers For Christmas are available in soulful crafts; grab them and enrich the beautiful outlook of the whole decoration.
Conclusion:
Celebrate Christmas this year with such unique, impressive ideas. Indeed, the aesthetics of the artwork will make your day memorable for years. So, what are you waiting for? Hop on to Cre8iveSkill and go through the fantastic gallery; you'll have a bunch of things to add to your bucket list of shopping for Christmas.