---
Ways To Promote Brands And Business Using Custom Patches
Custom Embroidered Patches
You can never do too much when creating brand awareness and promoting business. Together with the use of social media marketing, custom-made patches can do some magic for brand promotion. According to research, logos are the most recognizable brand identifiers at 75%. About 50% of customers are more likely to patronize brands with recognizable logos.
The quality of custom made embroidery patches says a lot about your brand, and that's why Cre8iveskill is here to the rescue. As a logo patch maker with over 25 years of experience, we also provide excellent embroidery digitizing services plus vector art conversion services. It would be best if you had your name out there, and only the best quality designs will help you.
Having your staff wear custom-made patches boosts their morale as they become more productive and try to live up to the brand's name. They also have a marketing power when worn by both customers and staff, and it allows you to reach a wider audience without even trying. The use of custom embroidered patches can be tricky, but with these proven methods, you will arrive at the best results.
How To Use Custom Embroidered Patches To Promote Brands And Businesses
1. Create Awareness With Patches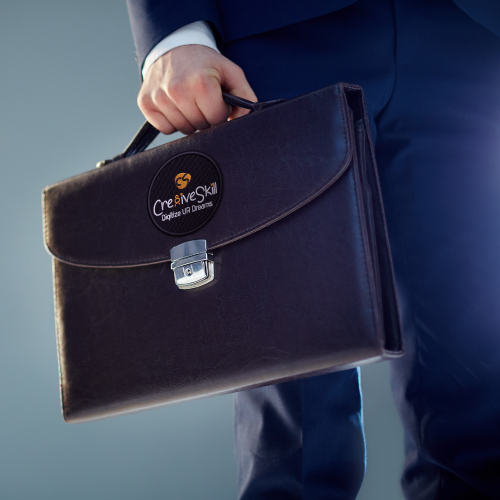 Custom embroidered patches are a form of advertising that doesn't require you to make subscriptions. With the correct form of publicity, your brand stands out and is the first thing people think of when they need the services you offer. With social media, TV, and pop-up ads, you can achieve this, but have you considered the services of a logo patch maker?
With custom embroidered patches, you are reaching a broad audience more consistently than other forms of advertising. This is because when you make embroidered logo patches and hand them out to customers, they can be attached to laptops, school bags, jackets, shirts, or casual bags as well. As a result, your brand will constantly be in the face of the public, and your name will always ring a bell. Get your brand logo embroidery digitized at Cre8iveSkill.
2. Have Your Employees Wear Your Custom Patches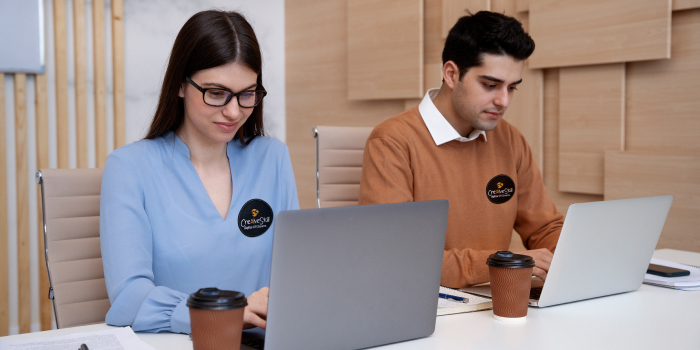 Ever walked into a store and got annoyed, finding it challenging to locate the actual staff there? It can be even more frustrating because you don't know who to trust, especially if you require advice on a sensitive subject. Your customers are your greatest ambassadors, and so when you ensure that your customers are satisfied, you will gain even more customers from referrals. According to research, loyal and satisfied customers are five times more likely to purchase again and four times more likely to refer a friend.
With custom embroidered patches, your staff doesn't have to put on an entire uniform. They could still wear what they like but identify with the company. This makes it easy for a customer who walks in to identify where to get the service they need. It also builds your customers' trust in the service they receive, and this goes a long way to bring reasonable customer satisfaction.
Also, having your staff wear your embroidered logo patches gives them a sense of belonging. Apart from incorporating the patches on the official uniforms, you can also hand them custom patches to be used as they deem fit. This recognition as part of the team boosts morale and improves staff output too.
There is no telling where your staff will meet potential customers who need clarity on some product or service, and who better to get this information from? You can also give more than one custom patch to your staff so they can gift it to friends as well. Little by little, your brand will be spotted all over, and dominance sets in.
3. Identify with A Cause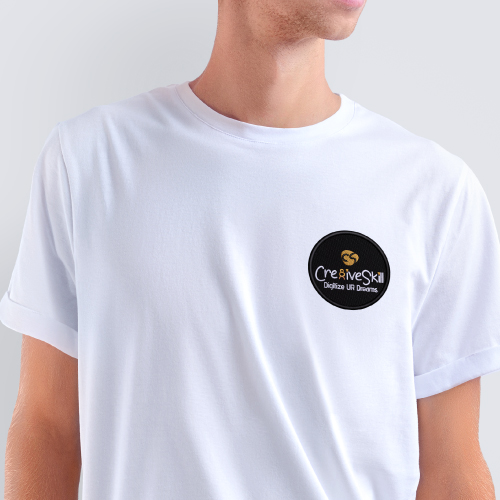 Another way to get your brand noticed is to identify with a cause. According to a survey in 2018, 64% of customers were more likely to reward brands and businesses that had identified with a cause they also believe in. The #blacklivesmatter, for instance, was a cause that many companies such as Bumble, Cisco, Microsoft, Uber, etc., identified with. This was met with customers rewarding such companies with patronage, creating brand awareness.
You can have any design on the subject matter of your choice and incorporate your custom logo in it. Have a hard print and attach your custom patch too. This way, when the public, including your loyal customers, see your stand on issues, they can easily relate it to you and become a name on everyone's lips.
4. Gift Out Custom Patches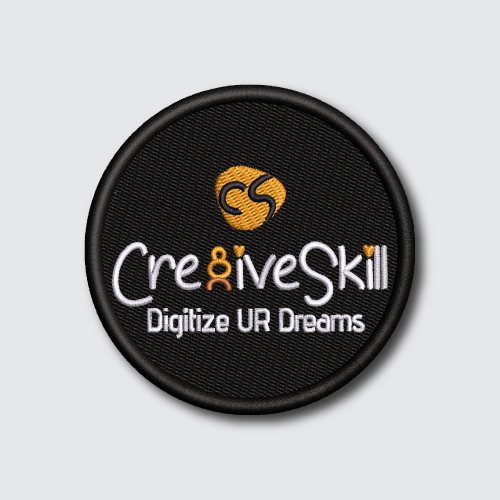 Handing out business cards and other branded items like pens has become a cliché. Yes, it still works, but why not think outside the box? Imagine handing out a batch of beautifully designed custom embroidered patches from a top-rated logo patch maker to people who all wear them on their items. You will have effortlessly marketed your brand as there is no telling how far those embroidered logo patches will go.
Custom Patch Makers
Below are various options of custom patch makers online you can choose from. These range from our top-rated choice to other premium companies as well. Our aim here is to provide you with information to help your decision-making.
1. Cre8iveSkill
At Cre8iveskill, we offer you custom embroidered patches to your exact specifications. Our services are top-notch as we satisfy your interests with our skillful design experience and provide you with doorstep delivery as well. If you need a design that puts you in the best light, soft to touch and life-like with artistic precision, Cre8iveskill is your best bet.
2. Patches4less
Patch4less is one of the custom patch makers that makes the whole design process very easy. All you need is to have a picture or an idea of the design you need, and voila! That's all it takes. There are various patch options to choose from, be it embroidery custom patches, scout patches, morale patches, something for your brand, or iron-on patches. No matter the option or design you go for, you can be assured of the best quality designs and finish and the best prices.
3.The Studio
The studio is another custom patch maker online that allows you to choose from 7 customizable patch types. Your choice of one depends on the design type you are looking at. Being fully customizable, you get to select everything like the type of material, backing, thread, and border.
4. American Patch
American patch is a custom patch maker online that offers you premium quality patches only, no matter the shape and size you need them delivered. All work is done using only the finest of materials with the best techniques too. There are several patch categories to choose from, as well as a lot of styles. With a fast turnaround time and free shipping within the US, this custom patch maker is a top choice with many attractions.
5. Imprint
Imprint allows every type of business to benefit from the use of custom patches for brand promotion by making it very easy to create one. All patches are made using durable materials of different shapes and sizes, including iron-on, sew-on, peel n stick, and Velcro materials. Production is with machinery under expert supervision to produce spot-on designs that are of high quality for clients' satisfaction.
Conclusion
Custom patches are an advertising method that can never go wrong. They are effective in brand promotion by boosting your employees' morale and giving you wide recognition when people wear them. It costs little but does so much. So what are you waiting for? As a custom patch maker online, Cre8iveskill is a top custom embroidery patch maker with ease of access that guarantees finesse for all your embroidered custom patches.