---
Benefits Of Custom Embroidery Patches On Uniforms
Custom Embroidered Patches
Custom military patches are an essential feature of any uniform in the military. The most common are worn to show a person's rank and which unit they belong to, but there are also those worn to commemorate assignments and missions, as well as those worn just for pride and spirit. Being part of the military or police force means having limited time on your hands.
Using custom embroidered patches is perfect as they are easy to attach. There are two ways you can attach them. One is through stitching it, and the other is to pin it on. However, the iron-on and velcro method is a modern and convent way to attach the patch.
These custom logo embroidery patches are applied on military and police outfits and other items such as a cap and name patch. Caps are an essential part of these officials' uniforms, and using embroidered name patches can help identify different people.
Professional Image For Officers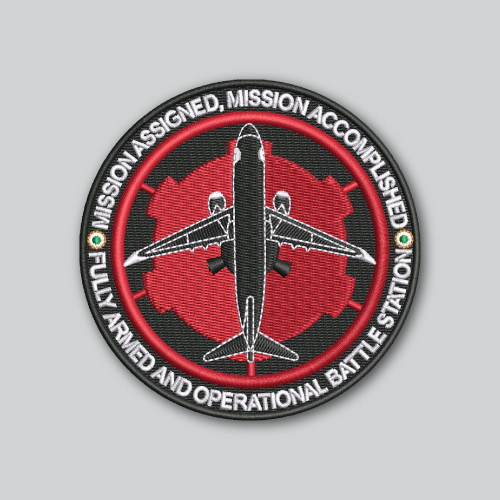 A patch with a custom embroidered emblem or any other design representing the regiment or achievement is essentially an advertisement for the officer.
The benefit of using army uniform patches is that these unique patches give the most professional look to any uniform. At the end of the day, their sophisticated appearance draws respect. If you employ customized patches in embroidery, you will gain more trust.
Distinctiveness In Ranks

Utilizing custom police patches helps in distinguishing the ranks of different officers. Patches are distinctive because they immediately stand out in the eyes of people who are unfamiliar with them. Consult your decorator when choosing the patch size, stitch pattern, and thread color, and you can collaborate with decorators and graphic designers to produce a patch that stands out from the crowd.
Customization For Various Posts
One of the most significant advantages of employing custom police patches is their versatility. These patches can be customized to meet your individual needs. Embroidered patches will suit your needs in terms of aims and general appearance. Since embroidered patches can be customized to meet your specific style, you can get one that accurately represents your noble mission. Another great way is to use uniform name patches to help give your officers their identity.
Long-Term Use In Tough Environment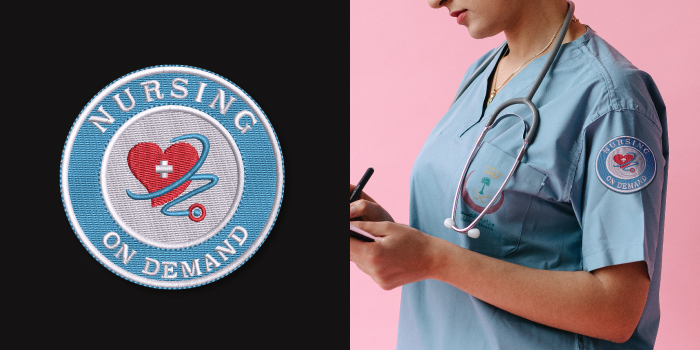 The last thing you want is your officers' logos or patches to peel off when working hard in their professional environment, whether in the field or training. Your embroidered patch will not fall off or become dull no matter how many times you wash your garments. Similarly, they may be cleaned and dried multiple times without losing their shine. They can also be used for a long time in high-activity industries, including manufacturing, hospitality, and healthcare.
Cost-Effective
Direct embroidery limits the usages of the garment than the patches. If the uniform is ruined or torn, the patch goes waste along with the garment. In comparison, the custom embroidered patches can be used on any uniform by removing from one garment and applying on another. Making embroidery patches are relatively cheaper in comparison to cool clothing. Any outfit that the custom patch can be worn in can be chosen and defined for each custom patch. New sewing technology and specialized designs have also aided lower production costs. They are ideal for those on a tight budget.
In addition, many companies like Cre8iveSkill that make embroidered patches don't have a minimum order value, so whether you are ordering a few or enough for a large group, you won't be charged for ordering too little or too much.
Develop A Persona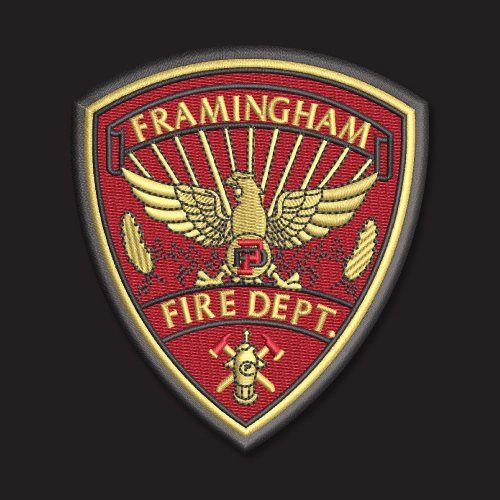 Embroidered logo patches create a strong sense of personal individuality and a persona. Embroidered patches with your message and logos can help forces mark their official uniforms. Good embroidered patch experts and graphic designers can assist in developing eye-catching custom patches. People will notice your emblem and rank, which will help you grow respect.
How To Wash Your Custom Uniform Patches
Almost all clothing items now have labels describing how to wash them to preserve them in good condition, especially when embroidering. Some embroideries, for example, fray or fade when washed in specific ways, such as machine or hand wash.
At the same time, it's a good idea to double-check that the needlework won't get tarnished when exposed to detergents and take precautions. You can wipe with a damp piece of cotton or a handkerchief to see whether any color bleeds from the needlework.
Tips For Keeping Custom Patches Intact: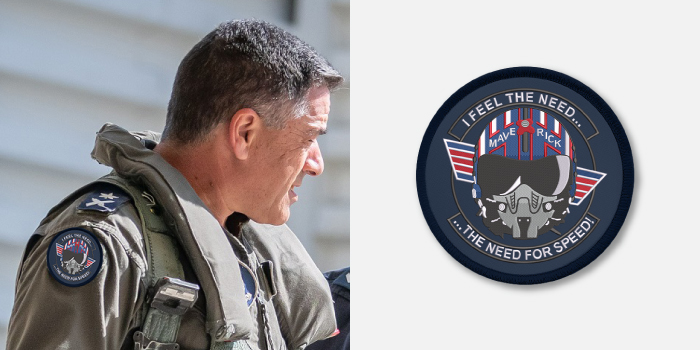 Professions like police, military, or airforce have a rigorous routine, and it can be challenging to keep your uniforms intact. Following are some tips to sustain your air force uniform patches or any other uniform patches in the long run:

● All embroidered garments should be washed in cold water with a light detergent.
● Neither chlorine bleach nor optical brighteners should be used.
● If you require bleach for washing, use non-chlorine bleach as directed on the package.
● Cold machine wash
● If colorful residues emerge in the water, rinse them with warm water first, then chill them many times until the rinse water runs clear.
● Remove as soon as the wash cycle is finished.
● When embroidered clothing is wet, it should never be left soaked or in water, and it should never be piled when wet.
● Place items in the dryer as soon as the wash cycle is finished and use the regular setting. (We recommend preheating the dryer for optimal results.)
● Make sure you don't run the stained embroidery as it is not a good idea.
Bottom Line
Running a team of officers is never complete without using unity and comradeship. Wearing uniforms or shirts with custom uniform patches is one way for you to create camaraderie and solidarity among your teammates. When you start employing custom embroidery patches on your uniforms and other apparel, you and your officers will be amazed at how professional you and your team appear. Make sure you choose the correct embroidery patch company to get the benefits.
Nowadays, people use custom embroidered patches on their uniforms to show professionalism towards their work and services. Uniforms show the unique identity of occupation, industry, job work, schools. Different fields and different occupations require different uniforms. A uniform has custom embroidery patches in the form of a logo or name patch, which give value to uniforms. At Cre8iveSkill we deliver custom uniforms patches at your doorstep. Our quality custom patches are perfect for uniforms. We provide quality embroidery patches for police, military, medical field, cooking field, delivery, low, college patches, embroidery patches for school uniforms, and many other industries. Embroidered Name Patches available for Uniforms. You can place a bulk order for custom patches.