---
Online Embroidery Digitizing Service with Top-Notch Quality
Embroidery Digitizing
Online is the way to go for everything because this is the digital era where every aspect of our living and our surrounding is either controlled, monitored, or maybe even established by technology or digital channels. The same truth applies to embroidery digitization that is far getting deeper and deeper into its own roots of existence. The deeper the growth, the stronger is the impact it delivers with incredible quality, timely delivery, precise structure, and an inspiring feel.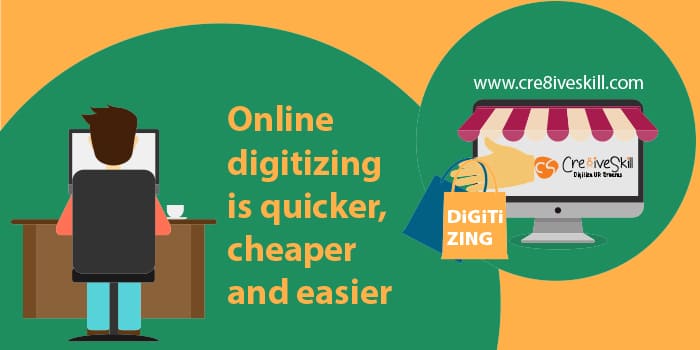 The credit to top-notch quality digitization goes to the experienced technologists and innovators who have beautifully synchronized the impact of colorful threads and patchwork into machine ready files. This artwork is available in digitized files that are commonly put to the machine in the DST format, EXP, DSB, CND, EMB, and various other formats depending on the specific needs of online embroidery digitizing service. However, offline orders do take place with custom design patterns but online orders take its own route towards increased reputation and demand in the market.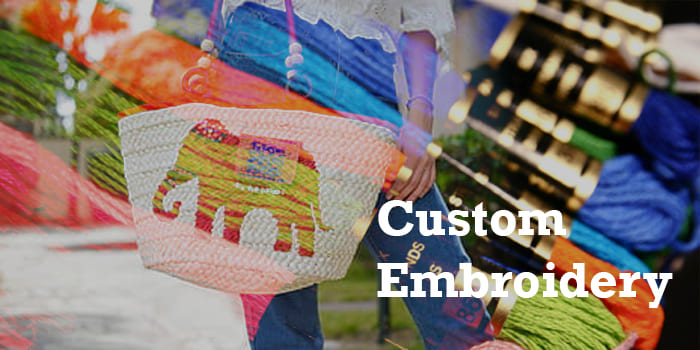 When it comes to online, the wider aspect goes into personalization and customization. With this, custom embroidery digitization has taken its form and is purely based on the requirements and needs of the customers with their own set of desires and aspirations. Whether it is digitizing tiny letters, a puff embroidery design pattern, or converting the most intricate artwork to hallmark quality designs, custom online design orders is all that is always looked upon.
Hence, customers often go for searching the most reputed embroidery digitization service provider known to deliver each piece of embroidery artwork with utmost precision and detail. These service providers have their own set of computer technologies and machinery for implementing the desired design or pattern with the most premium quality.
The most common forms of embroidery with custom orders to these service providers get into patchwork, monogram design, logo digitizing, badge digitizing, and appliqué embroidery. All these forms have their distinctive beauty and appeal when it comes to the real picture. All these designs can be beautifully done on shirts, t-shirts, flowing fabric, home décor linen, and various other forms of fabric artwork. Be it any design, any form of pattern embroidery, quality is the only parameter that defines the reputation of a service provider in the field of custom embroidery digitization.