---
How To Wear Custom Embroidered Patches On Different Types of Clothing
Custom Embroidered Patches
Maybe you're captivated by the glitz and glam of custom embroidered patches but aren't sure how to incorporate them into your clothing to add shine to your outfit. There are some good reasons to get confused while choosing patches for clothes, particularly due to their wide range of availability in shapes and sizes as well as their application across various types of apparel. Even though many people prefer readily available outfits featuring embroidered patches from clothing outlets, finding apparel that exactly matches your sense of style is often a hard task.
Custom-made patches, on the other hand, are an excellent method to decorate a piece of clothing to ensure a one-of-a-kind outfit for you that pops up. Customized patches add a touch of quirkiness and perfection to a variety of fashion staples such as t-shirts, jeans, jackets, and so on, while also bringing glitz to your day-to-day casual wear. The trend appears to be spreading like wildfire, and to keep you ahead of the curve on the hottest fashion trends, we've compiled some of the coolest fashion apparel choices that are updated with the latest designs.
Let;s explore the art of wearing custom embroidered patches on different types of clothing, helping you unlock endless style possibilities.
Custom Embroidered Patches For Jackets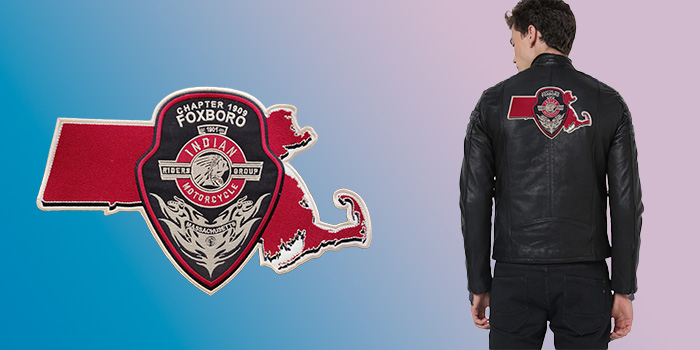 While talking about custom patches for jackets, you have plenty of choices nowadays. Adding embroidery patches to jackets is a simple and easy method that many people enjoy using to give themselves a trendy look or to represent their passion and profession.
Custom Embroidered Patches For Denim Jacket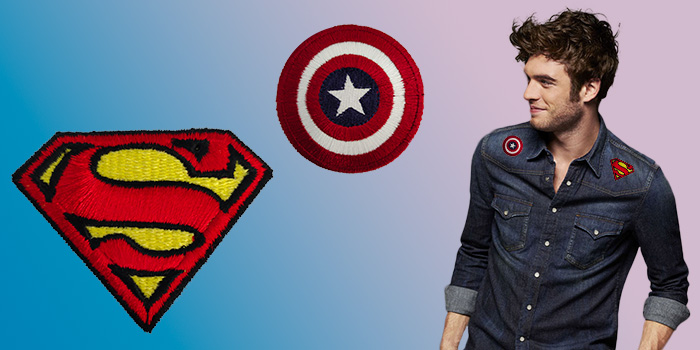 Whether it's blue or black, your options with denim jackets are endless. There's always something you can do with embroidered patches, and when you apply your favorite colors and patterns, they add a classic texture and a sense of elegance to denim jackets.
With patches, it's very easy to restyle old jackets or give new ones a quirky, interesting, and striking look. Plus, if you add custom patches in various sizes, shapes, and styles, your jacket will look stunning. Simply pick the shape, color, and pattern of your custom patches for denim jackets and place them on the back, above the pockets, or along the sleeves to add a trendy touch to your jacket.
Custom Embroidered Patches For Leather Jackets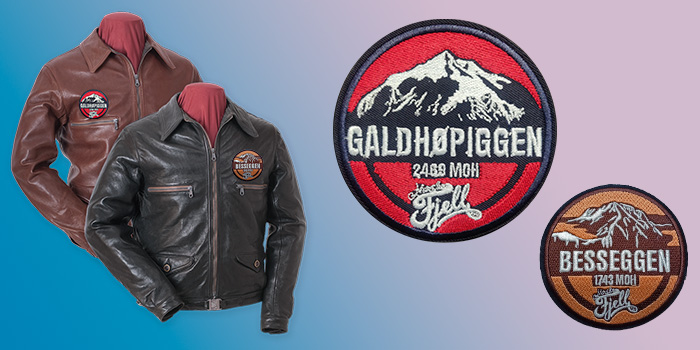 Patchwork on leather jackets offers an eye-catching aesthetic that is hard to overlook. A few colorful patches not only express your passion or affiliation but also add a bit of quirk to your leather jacket. A leather jacket with wacky colored patches over a matching shirt looks stylish.
Dazzling and elegant patches look fabulous on a black leather jacket, and when paired with a lace top and black jeans, the combo gives an outfit a delicate yet tough appearance.
Custom Embroidered Patches For Sport Jacket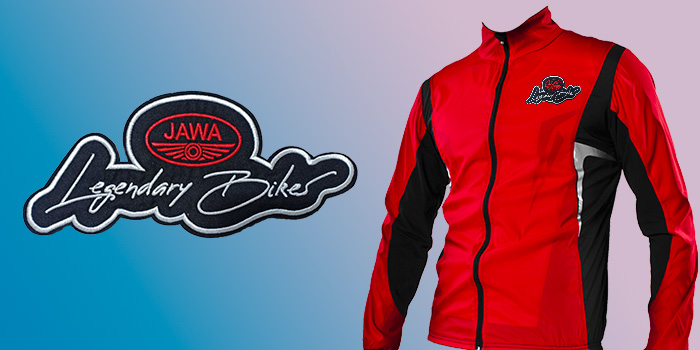 At first glance, a typical sportcoat may not seem like a good staple for trying out custom patches, but putting on a couple of patches representing your favorite sports team is a fantastic way to get yourself started with sporting fashion. With old trends becoming prevalent again, sport-inspired outfits are some of those trends that people have been warmly embracing in recent years.
The most straightforward method for achieving excellent athletic style is to wear a vintage Varsity jacket with patchwork. You may also opt for a long sport coat with patches and pair it with a casual black and white sportcoat for an outstanding sporty look.
Custom Embroidered Patches For Track Jackets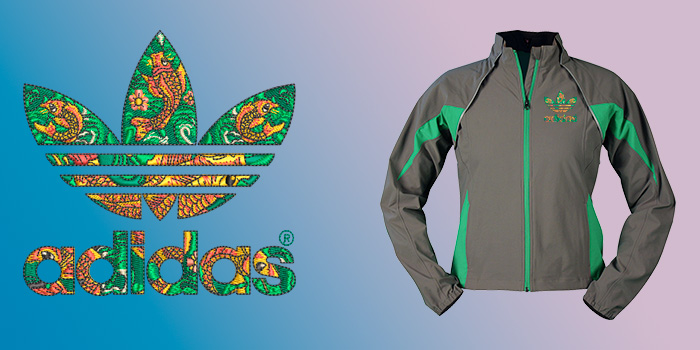 While track jackets have been more and more trendy, pairing them with eye-catching customized patches gives you a fantastic athletic look. Celebrities like Jared Leto, who was seen wearing the same combination on his social media profile astonished many with his classic style.
Custom Embroidered Patches For Work Jackets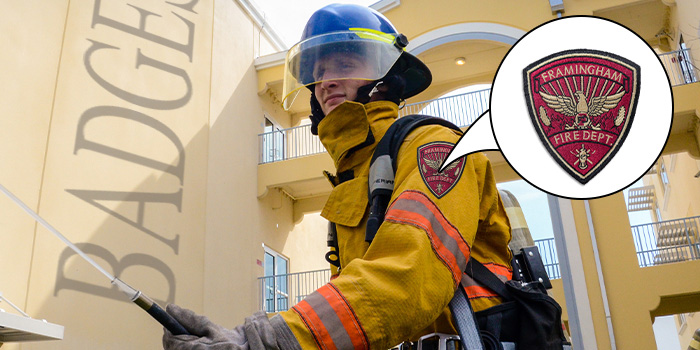 Embroidered patches on work jackets can be a practical and professional way to personalize your workwear and promote your brand.Due to their specific purpose, these coats are often bulky and hefty. Still, professionals like to keep their patches simple enough to show their affiliation with a certain club or association.
Custom Embroidered Patches for Fashionable Clothing
Embroidered Patches On T-shirts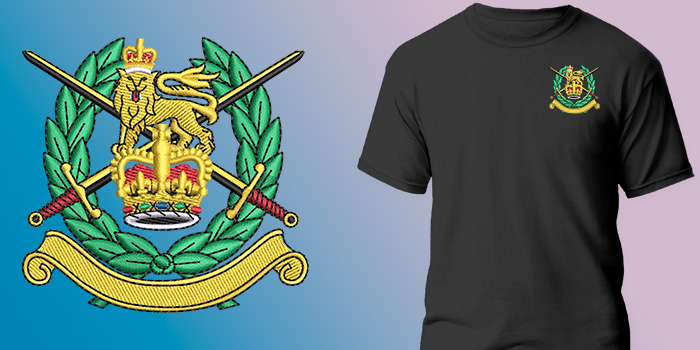 It's no secret that t-shirts are the popular way to get started with fashion embroidery patches. Simply pick one or two patches of your choice and place them in the upper right-hand corner of the t-shirt to add color and style. Retro patches, patches symbolizing a specific sports team, or any other unique themed patch of your choice will distinguish your casual t-shirt.
Embroidered Patches On Jeans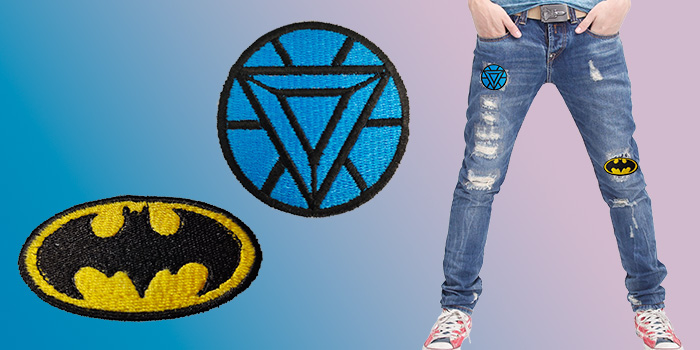 A trendy pair of jeans is certainly one of the first few things that immediately come to mind when thinking about getting trendy with iron-on patches for clothes. You can easily beautify the front of the jeans, the back pockets, or add different patches on each leg as you see fit with a few tiny and detailed custom patches.
Putting eye-catching patches on a pair of jeans offers a sense of distinctiveness to your wardrobe, whether you are looking to fix rips and holes in an old pair of jeans or give a touch of hipness to new ones.
Embroidered Patches On Skirts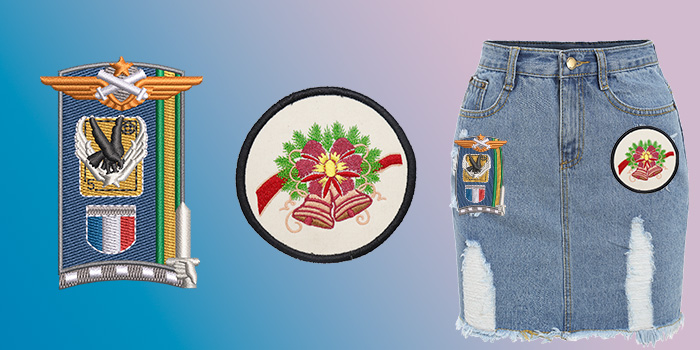 A skirt appears extremely glamorous when coupled with wacky colored patches and a matching top. You can pick iron-on patches based on the type of fabric and style of the skirt and place them as desired. Matching a patchwork skirt with a brightly colored jacket adds depth to your ensemble.
Conclusion
When it comes to fashion as expressed through clothing, there is no universal definition that applies to everyone. In this perspective, custom patches offer people choices and allow them to add flair and creativity by featuring pictures, emojis, slogans, and other illustrations to a wide range of apparel.
Compared to other alternative methods, custom embroidered patches for clothes are a quick and easy option. Patches of various shapes, styles, and colors are a big trend like never before, as evidenced by their widespread use in various types of fashion or casual apparel, professional uniforms, and other applications.
Whether you are looking for woven patches or iron-on patches for clothes, on-demand production is the best way to go. We at Cre8iveSkill produce flawless and elegant professional or fashion embroidery patches for your bulk orders, as per your specific requirements and preferences. Once you've approved physical or digital samples, our world-class embroidery digitizers and other embroidery specialists handle everything and complete your order by combining their skill sets and experience with the most recent digitizing machines.
With us, you have ease in selecting how many patches you'd like to order. We don't have a quantity cap, so you can count on us to produce bulk quantities of colorful, intricate, and visually beautiful patches with your preferred artwork and have them shipped straight to you.