---
Global Embroidery Digitizing Market Trends and Forecast of Next Five Years
Embroidery Digitizing
"Fashion is like eating, you shouldn't stick to the same menu" Abiding by the belief of Kenzo Takada, global fashion players constantly strive to offer something new and innovative every now and then. With every innovation, come a changing fashion trend and a style that defines elegance. Adding to the pace of the ever-changing world of fashion, the year 2018 proved to be a golden year with many technological advancements nudging into the industry and industry players embarking upon software and hardware to surpass the ever-changing expectations of fashion freak individuals. The same combination of software and hardware was prominently witnessed in the art form of embroidery that took a beautiful transformation from handmade embroidery to custom embroidery digitization.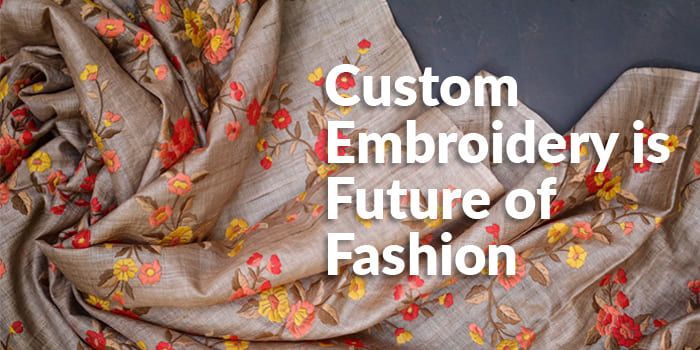 Moving ahead with the advances and a desire to innovate more and more, the industry is experiencing a mesmerizing beauty with new trends, ever-rising expectations of customers, and new technologies coming into the picture. The leading market players are taking their own flow to meet success in digitized embroidery whereas new players are also venturing into the vast world with a strong aspiration to dig deeper and stronger into the industrial base.
Talking about the current embroidery digitizing market, it is growing and rising every moment. With the simple act of producing a variety of images, logos, pictures, patches, illustrations, and 3D images, each act of digitization is marking another milestone in the current year 2019. Let us affirm the belief, "For the Fashionable You, Trend is the Solution". The statement clearly defines that if fashion is in your nerves, if fashion is what you aspire to, and if fashion takes you to a world of class, style, and elegance then you have to go with the trend or mark a revolution with your own distinctive fashion trend.
Let us get deeper into the market and learn about the latest trends in embroidery digitization:
Digital Fashion: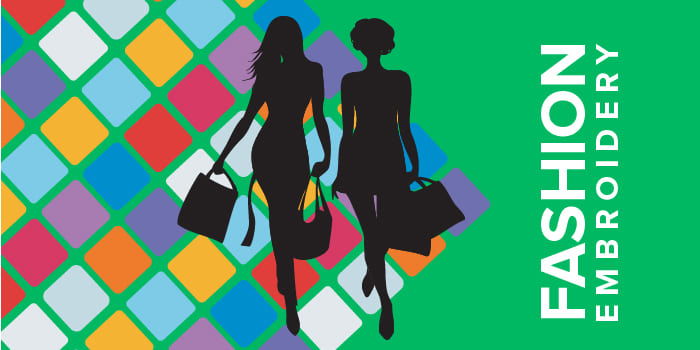 First in trend comes digital fashion. The terms itself defines the use of hardware and software for creating inspiringly beautiful designs using computer software. The current year has witnessed new software being instilled into the digitization process to create a gamut of digital embroidery designs on garments, shoes, artwork, caps, bags, and other fashion accessories. Couture and digital embroidery have so flawlessly integrated with each other that the end-result proves to be a wonderful piece of artwork.
Digital Transformation:
Whenever we talk about digital fashion, digital transformation automatically becomes a leading trend in the world of embroidery digitization. This transformation mainly defines the entry of 3-D images and embroidery Digital Embroidery Designs
After the onset of digital transformation, embroidery digitizing trends come up with the introduction of various innovative, vibrant, appealing, and thoughtful designs. The gradient impact, smooth designs, colorful hues, integrated symbols, soft thread work, and soothing piece of artwork; all together form an inspiring piece of art to wear or decorate. The calm and unique designs pave way for visible trends in the industry that mark sensational experiences to capture the thoughts of the one who wears it and even the one who visualizes it. With easy software and tactful handling, a beautiful art form can be produced with ease and effectiveness. The software also works to improve patterns, color combinations, and feel of an existing embroidery design to make it more attractive. Digital inclination and the vivid imagination hand-in-hand is a way to bring forth many new designs to keep us all awestruck with breathtaking visual effects.
Forecasting the Embroidery Digitization Market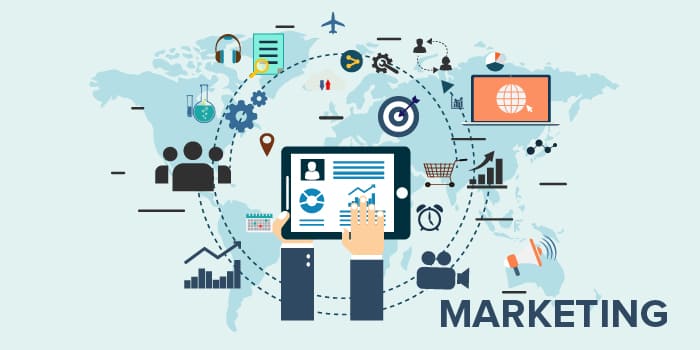 From 2019-2022, global forecasting defines the development of online platforms to something more interesting and more meaningful. While customers keep their expectations on a rising bar, embroidery digitization players are also putting their best to come up with creative styles that are fascinating and technologically more innovative. Many designers are working to deliver hyper-real images to imaginary objects on a piece of fabric with the mission to capture and retain customer's anticipation with regards to the art of embroidery. The industry is expected to grow dramatically in the next few years going beyond imaginations and surpassing all expectations. All the players in the world of embroidery are now trying new options and testing new processes for embroidery digitization. The trends are changing, the players are increasing, and the market is of course on a high rise with a rocketing performance in the fashion world and a major share in economic growth. With the transforming creativity in fashion and styles, the software, tools, and designs, all are transforming with an increased aesthetic appeal.
That's the world of embroidery digitization, a world that can never downsize. There is so much to explore, so much to expose, so much to experience, and so much to deliver in terms of digital embroidery designs that suffice the purpose to give life and energy to a monotonous piece of clothing or fabric.