---
Embroidery Digitizing Trends To Look Out For In 2022
Embroidery Digitizing
The embroidery digitizing trends to look out for in 2022 are starting to show, and it's time you knew about the new designs and stuff that's going to start blooming in fashion soon. With some of these innovative developments in textile and embroidering digitizing, you can expect your designs to be more detailed than ever before! The embroidery digitizing trends that will change how we do business may include innovations in photorealism, accessory embroidery, pastel palette, minimalism, etc.
The embroidery digitizing trends will also affect the embroidery techniques themselves. New stitching effects on fabric-like substrates, advanced color-matching techniques with natural dyes, better patterns, more robust and longer-lasting threads, and tighter stitches with less thread waste and whatnot, there's always room for more innovation. These changes will help us stay competitive in an increasingly global economy.
Stay with us for updates on the future trends in embroidery digitizing. Explore what digitizing trends are coming up in 2022 that you should be aware of if you're a textile and fashion customer or supplier!
How Fast is Digital Embroidery Entering the Fashion Space?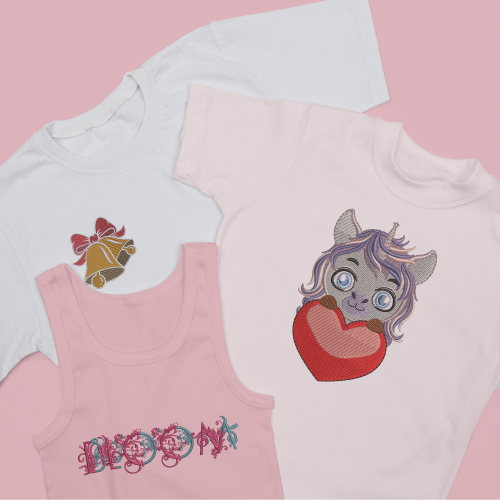 The textile and fashion industries are undergoing rapid change in how it communicates with their customers. Digitizing the embroidery process has created greater efficiency for these sectors and will allow them to do more work than ever before.
• Rapid Growth of Embroidery Digitizing In Fashion Wear
Fashion wear is primarily going to incorporate the embroidery digitizing processes to a much greater extent. We have seen that embroidery digitizing entered the fashion wear during the previous decade, and it's now going to see much more explosive growth in 2022.
• Growing Use Of Embroidery Digitizing For Promotion and Branding
The digitizing of embroidery is becoming more and more prevalent for companies to promote their brand or values. Create a logo, fabricate customized garments, create personalized gifts, and more! Embroidery digitizing has been around for decades, but it's still being used today due to its versatility in design and function.
The fact that you can integrate embroidery digitizing into anything from clothes to accessories is vital for small businesses and companies who want an edge over others when it comes to selling merchandise online. Such companies are now considering using embroidery digitizing services more because it is more affordable and allows them to expand their brand reach through unique marketing campaigns.
Digitized Embroidery Trend Forecasts for 2022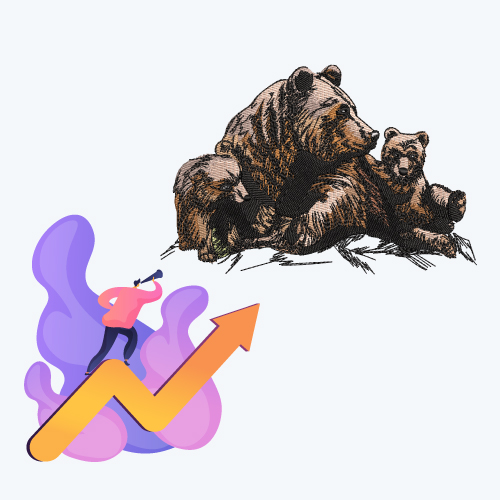 In 2022, we will see a continued digitizing trend of embroidery and other textile crafts. Digitizing embroidery is becoming more popular as it minimizes the time needed to produce an order. This is especially helpful for those with tight deadlines or who run small businesses. This technology has also become less expensive in recent years, so many people are taking advantage of this new opportunity to quickly digitize their products and update their designs without too much hassle with the help of professional embroidery digitizers.
Digitized embroidery trends will continue into 2022, increasing demand from the fashion industry and textile customers alike. There will be a greater emphasis on personalized designs that can be customized by color, size, and style preference than ever before, as well as an increase in high-quality embroidered options.
Here are the significant trends for digital embroidery in 2022.
Photorealism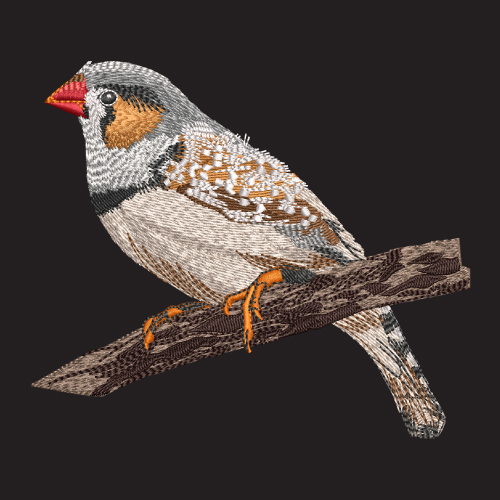 Photorealism is a type of art that strives to produce images so realistic that they seem like photographs. Photorealistic embroidery digitizing is achieved by using the same principle as photorealistic painting or drawing. Instead of working with paint or pencil on paper, it works with textile designs on fabric.
Photorealistic embroidery digitizing can be done through many different software programs and processes. Still, the goal remains the same: to create an image that looks exactly like its real-life counterpart. Ever seen those hand-embroidered portraits? That technique also employs photorealism and is becoming more and more mainstream.
Textile and fashion designers are constantly finding new ways to use this technique for their digitized embroidery designs. The coming years will see its use experience an exponential growth in embroidery digitizing for photorealism due to its high quality and growing demand.
Accessory Embroidery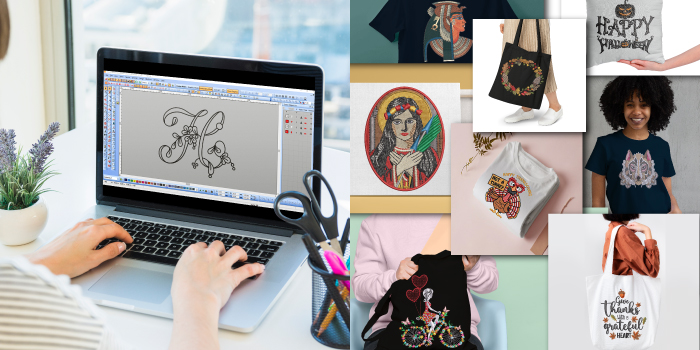 The use of accessory embroidery in the digitizing process for apparel has been growing over the last few years, and it's easy to see why; the rising interest in fashion wear has led to rising demand for custom-made clothing and accessories.
This means that there is also an increased need for garments and other accessories like handbags, sandals, etc., with unique features such as embroidered textures, patterns, cutouts, etc. Hence, consumers have something new and different from what they might already own. With the help of embroidery digitizing, accessory embroidery provides just that: a uniqueness that stands out.
Embroidered wedding dresses, a trend that was started by Angelina Jolie, who had the pictures of her children drawing embroidered on her wedding dress, are increasing in demand now. Embroidery on the delicate fabrics of a wedding dress requires expertise and experience, both of which are the hallmarks of Cre8iveSkill. And it all starts with embroidery digitizing.
The same goes for the embroidered sandals, embroidered handbags, embroidered jackets, and even watches. Embroidery digitizing is going to be the basis of the continuous booming popularity of such items in 2022.
Pastel Palette
The pastel palette is a set of colors that are often used in fashion wear. It includes light cream, peach, baby pink, lavender, and other light shades. The usage of these colors has increased over the last few years due to their growing popularity among consumers looking for lighter tones for their clothes. And it's just not about clothes, and the pastel palette colors are leading the charge in home décor themes, ethnic wear, and even theme events as well. And the trend will continue for the next year due to ever-rising popularity.
This shift has increased demand for companies specializing in digitizing these colorful designs into embroidered fabric patterns or garments such as Cre8iveSkill.
The use of pastel colors is growing in popularity in the textile and fashion industry, with designers and brands like Coach and Kate Spade using these colors more frequently on their clothing lines. Using subtle hues and the elegant designs created from them have a soft look that many people find appealing in clothing.
Cre8iveSkill specializes in color palette embroidery on clothing using digitizing software applications.
Minimalism
The word minimalism is thrown around a lot these days. The term often refers to the style of design that uses the least amount of ornamentation or decoration to achieve simplicity. There are many different ways people use this concept, but there has been an increasing trend in digitizing embroidery designs.
By using minimalistic techniques, designers can create original artwork without having to draw every detail by hand. This technique not only saves time, effort, and lesser design space, it also allows for more creativity as you can focus on what makes your design unique to reflect your originality.
Due to the preference for simplicity and a center design piece instead of intricate artwork, minimalism in digitizing embroidery is the way to go in 2022. Fewer colors, simple, unique, and meaningful designs, and less space. What more could a consumer want?
Want to Stay Ahead of Trends?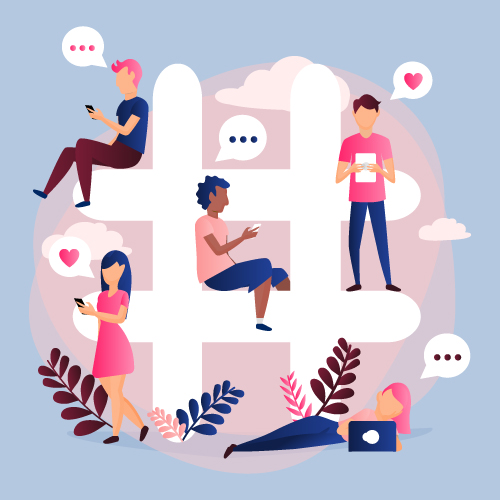 The art of embroidery is more than just a form of decoration for any garment. It's now representative of your values and principles, which you should infuse into the design itself. The textile industry is an ever-changing, evolving market. If you're in the business of textiles or clothes, you'll want to make sure that your company's designs are up to date with the latest trends.
Digitizing embroidery can help keep your designs on-trend and give them a professional look. The digitizing embroidery trends we've mentioned for 2022 are certainly worth the hype and attention!
Cre8iveSkill, a pioneer in the trends of embroidery digitizing, is here to make sure the design you choose reflects all that. We have a dedicated team of skilled professionals, designers, and embroidery digitizers for our digitizer embroidery services which leave no stone unturned to deliver our client's design needs.
Have a design in mind that you want to create? Well, you won't have to go far for that. Our team will develop creative ideas to shape your designs to make them more unique, original, and meaningful.
Leading from the front in embroidery digitizing, we are proficient at providing the best-digitized embroidery designs that offer a brilliant final look. Every project brings challenges, but we've got you covered with an expert digitizing service, state-of-art machinery, and software that are top-of-the-line! Our extremely low and affordable prices are a cherry on the top.
So please hurry up and contact us right now to stay ahead of the trends and discuss the endless possibilities of having your brand and design shine out there.