---
EMBROIDERY DIGITIZING Everything you Need to Know
Embroidery Digitizing
What is the most important aspect of machine embroidery? Artwork? Indeed, it is.
The artwork is the most crucial aspect of machine embroidery as it is a brain-child of an artist who visualized it on a better and more creative platform, embroidery! An artist creates an artwork that visualizes it as embroidered on a jacket or a shirt or a cap. Digitization industry has a lot of highly trained and skilled embroidery digitizers who digitize the artwork to embroidery machine-friendly files using best in class digitizing software which is reliable, trustworthy and cost-effective. Looking for online embroidery digitizing services? Your search ends here -> Cre8iveSkill. An online embroidery digitizing firm which ensures high productivity, efficiency, reliance, trust. All at amazingly competitive prices.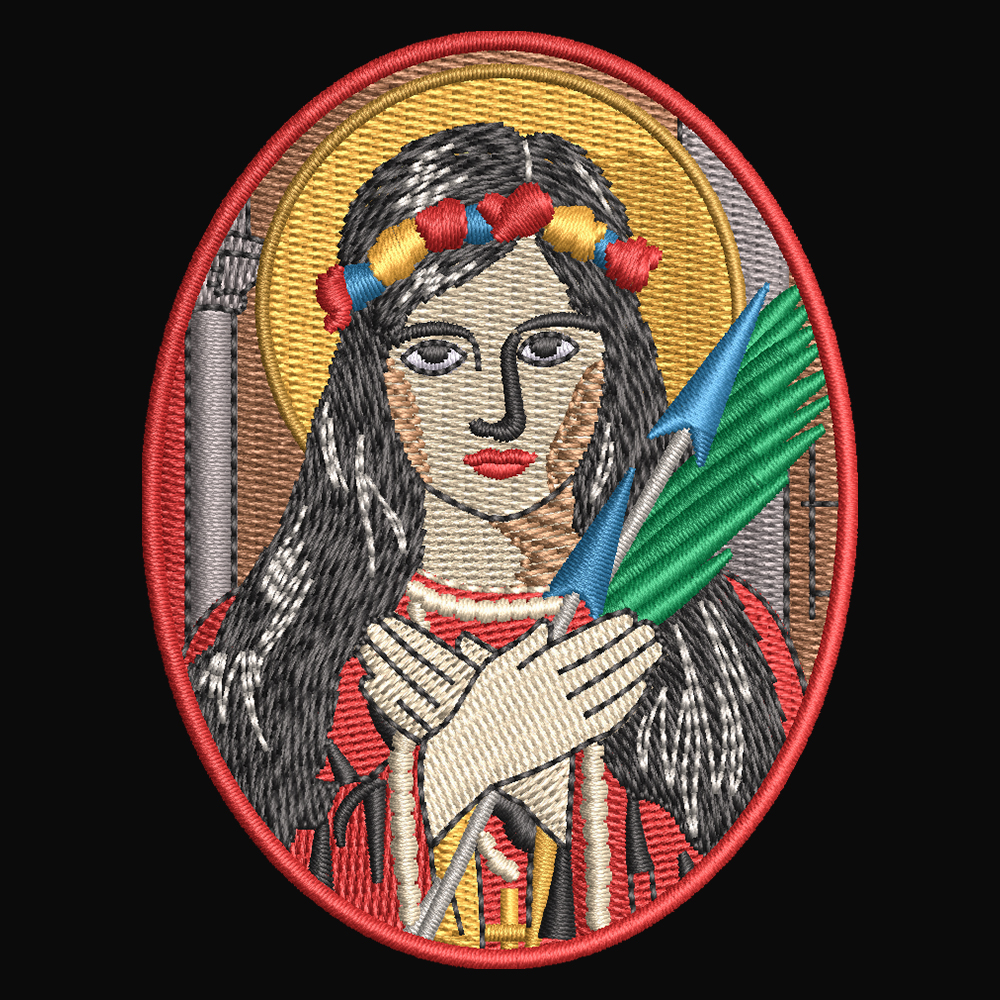 What is Embroidery Digitizing?
What is Embroidery Digitizing? We have advanced into a world of technology where everything you see on a screen can be printed on any product of your liking. You can even optimize your designs in such a way that they can be printed as embroidery on anything. Machine Embroidery digitizing can make your tasks easier and help you save time and finish your projects efficiently.
IS OUTSOURCING DIGITIZED EMBROIDERY A GOOD IDEA?
Yes, it is! Embroidery digitizing is an expensive affair as the software used in digitizing the artwork is best in class software. Also, the digitizers are highly trained and skilled which involves lots of capital investment and also a lot of time. Embroidery firms are usually small scale industries which cannot bear such expenses, that's when outsourcing helps. As the industry has developed, digitizing firms have started to work online and accept orders from around the globe. Firms like Cre8iveSkill accept your artwork in any format and with a turnaround time of just 12 hours, will convert your artwork into beautiful digitized embroidery which can be easily run on embroidery machines. This not only saves time but also saves investing in quality checks of the embroidery, as the highly skilled and trained embroidery digitizers do the complete quality check by sampling the digitized embroidery.
WHAT ARE THE ROLES OF DIGITIZER AND EMBROIDER?
Embroider and digitizer are two different people in the same industry, working on the same project but with different approaches and are interdependent on one another. Embroider works with the physical product that includes fabrics, needles, threads, and other stuff. He is able to touch and feel the product to check his work. Whereas, the digitizer does work in the virtual world with software and a DST file, PNG file, or other different files. The industry is running on mutual benefits and fulfilling the commitments. By now, I hope you all are much aware of digitized embroidery and how it works. Are you ready to get your own now? Keep these facts and information in mind and decide accordingly. At Cre8iveSkill, we have a team of embroidery digitizers who convert your artworks into digitized embroidery files and also provide customization services with an unbelievable turn around time of just 12 hours at amazingly low prices and best in business quality!
A trustworthy embroidery digitizing and vector art conversion company providing world-class and highest quality results What are you waiting for? Get A Free Quote NOW! ADDRESS: Orange Tree Garments Cre8iveskill C-Wing, Ground Floor (W building) Mihan, Nagpur Maharashtra - 441108, India Email Id: info@cre8iveskill.com Phone No.:+91-9130010350, Whatsapp No.:+91-9130010350 Skype ID: debashish.g1971