---
Embroidery Machine Speed Guide For Quality Embroidery Design
Embroidery Digitizing
Embroidery machine speed matters not only for production but also for the quality of your design. Depending on whether you're using a home machine or a commercial machine, you'll have a different range of speeds to choose from, but this doesn't mean that the quality will be the same at all speeds for all types of embroidery projects.
Your machine speed is defined by how many stitches your machine can produce per minute. Increasing the speed might result in poor-quality embroidery projects. This is true for intricate and colorful embroidery designs, for example, in which case pushing the machine's speed often results in scrunched and puckered embroidery.
In this article, we'll show you why you shouldn't push your machine's speed to fasten your work, how to have faster results while maintaining good quality, and why you should get quality digitized embroidery for modern embroidery patterns of the best quality.
FACTORS THAT IMPACT MACHINE EMBROIDERY SPEED
The thread width, its material, the fabrics you're using, the type of embroidery you're creating, and embroidery digitizing are some of the factors that will change the machine embroidery speed requirements. This is important because each material you use needs a specific amount of tension and movement from the machine to reflect that material so that you don't have any puckering or bird nests on your final work.
1. The Type of Fabric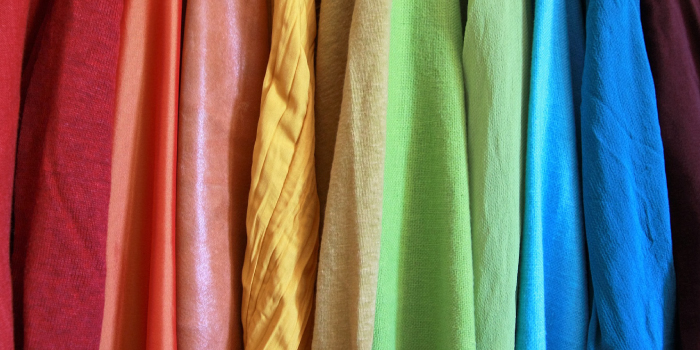 If you're running on different fabrics, you'll need different speeds for each one. If you're embroidering in heavy materials such as leather and vinyl or in very light fabrics that naturally tend to pucker, you'll need to slow your machine down. Generally, the faster the machine goes, the more pull you'll have in the machine's tension, which will increase the probability of puckering. This probability is higher when it comes to very thick or very light fabrics.
Fabrics like silks, nylons, tulles, and the like require gentler handling. A slower operation mode will create less tension while stitching, allowing the material to lay more naturally and lessening puckering in your embroidery designs.
2. The Type of Embroidery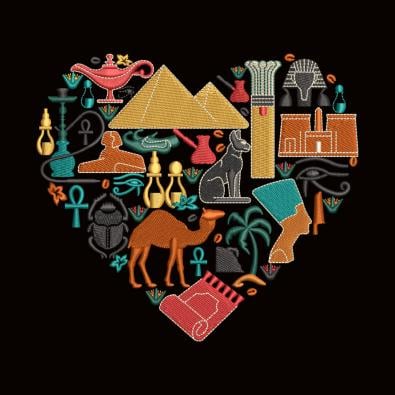 Some types of embroidery require less tension to be drawn on the design, such as free-standing lace and embroidery designs with many colors and details. In those cases, an exceeded speed can result in an inconsistent piece that falls apart, in the case of the free-standing lace, or a distorted embroidery, in the other one.
3. Stitch Width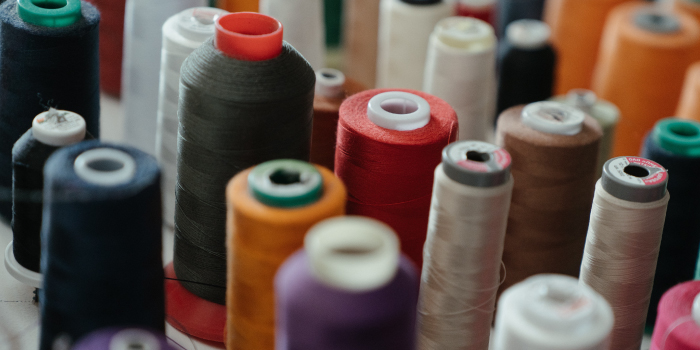 One crucial factor that will impact the machine's speed is the thread's width. Thicker threads will require you to slow down your machine because wider threads create more movement on the frame, and if it becomes wider, the machine will automatically slow down based on the width of the stitch.
4. Thread type and quality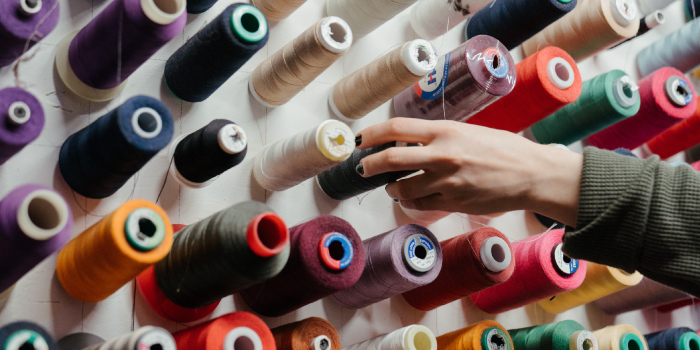 Depending on the type of embroidery threads you're using in your embroidery designs, whether it's wool, acrylic, cotton, a heavy treat, or a more delicate thread, you might need to adjust the machine's speed to accommodate the least amount of thread breaks or nesting possible. Polyester threads are more consistent, durable, and tend to break less. On the other hand, Rayon thread is a synthetic fiber made out of wood cellulose, which makes it difficult to work with even though it looks beautiful.
Cheap and inconsistent threads tend to break easier; the same happens with old or out-of-date threads. Remember, threads do have a shelf life. Threads don't last long in dry, hot, or humid environments, so have this in mind before storing your threads in an inappropriate place.
5. Machine Type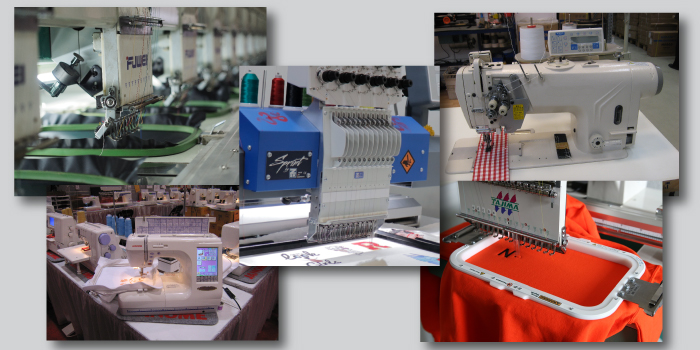 Many home embroidery machines have an adjustable speed, and all commercial machines can be programmed to fasten or slow down according to production needs. These adjustments are helpful for different embroidery projects that will require different stitching speeds. Some commercial machines are engineered to accommodate a high-speed production with consistent quality.
Sometimes when the speed is too high in your machine for the embroidery you're working on, it can end up with skipped or missing stitches. Skipped stitches might mean that your machine is running too fast, and it doesn't have enough time to recover before moving to the next stitch. An exceeded speed can also cause the needle to deflect and miss the hook.
THE PRIMARY FACTOR THAT WILL IMPACT YOUR MACHINE SPEED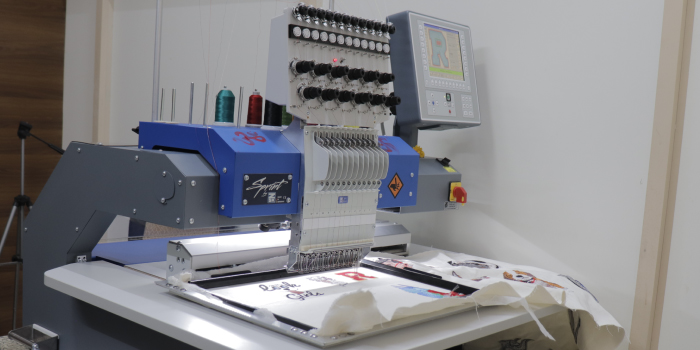 Above everything else, embroidery digitizing is the most crucial aspect that will dictate how fast your machine can run. It's well known among the more experienced people in the embroidery industry that a well-digitized design will always give you better results.
The majority of machines run around 600-750 stitches per minute on average embroidery designs. If a design has plenty of color changes and trims, it will take significantly longer to embroidery the design. All these stops slow down embroidering. Embroidery digitizing cuts back on stops. Just to give you an idea, an average embroidery stop can take anywhere from 6 to 20 seconds. Some poorly digitized designs can have dozens of stops, adding a lot of time to production.
Using a well-digitized design with no thread breakage and no meaningless stitches digitized by our professional embroidery digitizing team makes a big difference. A skillfully digitized design must be production-friendly. Well-digitized designs will save you money and time and in the long run, will be able to recover the money you paid for it if you are using it multiple times. We know the embroidery problems solutions for quality embroidery designs.
MACHINE EMBROIDERY SPEED TAKEAWAYS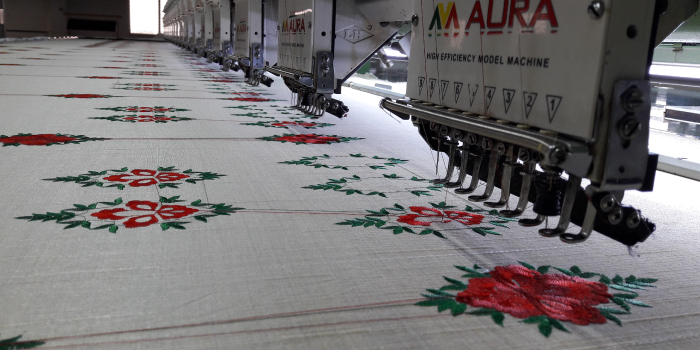 At the end of the day, your machine embroidery speed will vary depending on many factors. You must find the right operatory mode for each embroidery project, and for that, you must understand your equipment to get the best results.
However, the most important thing, and the one that all professional embroiderers advise, is that you definitely want to load good-quality machine embroidery designs. This is the one thing you can choose that will remain the same for any embroidery project you're creating and one that will directly
affect the quality of your final product as well as your production time and speed. That's why embroidery digitizing is so crucial.
Please have a look at our modern embroidery patterns; we guarantee the best quality digitization that you can load into your machine to optimize your machine embroidery speed and have flawless embroidery in any machine you use.
Cre8iveSkill is a wendor for embroidery digitizing for bulk orders. Provides quality digitizing services for designs. We know all the details how should digitized the designs for All type of machines with embroidery machine speed guide guidlines.