---
Best Quality Embroidery Digitizing Services In The USA By Cre8iveSkill
Embroidery Digitizing
When it comes to embroidery digitizing services, Cre8iveSkill is a synonym to 'Quality and Perfection'.
The brand started its operations in the year 1999 and since then there has been no looking backward. There have been turbulences, there have been challenges, there have been obstacles on the pathway, but nothing proved successful in limiting or inhibiting the rise of
Cre8iveSkill
, a brand that has successfully accomplished milestones in winning hearts of millions with its
quality embroidery digitization services
in India as well as countries beyond the boundaries. Here, let us discuss our venture into the USA market where embroidery has completely taken over the traditional means of embroidery. There in the country, we have been able to display the legacy of our services with quality, authenticity, ethnicity, and transparency.
Cre8iveSkill Deliveres The Best Quality Embroidery Digitizing Service In The USA
With a vast pool of talented and skilled embroidery digitizers, graphic designers, and creative professionals, Cre8iveSkill offers the best quality embroidery digitizing service in the USA. Some of our renowned services for USA digitization include:
Logo Digitization:
This is our way of beautiful creating brand identity for many multinational brands and companies in the United States. We digitize logo for embroidery work with all energy and vibrancy to present their logo in the most inspiring form of embroidery.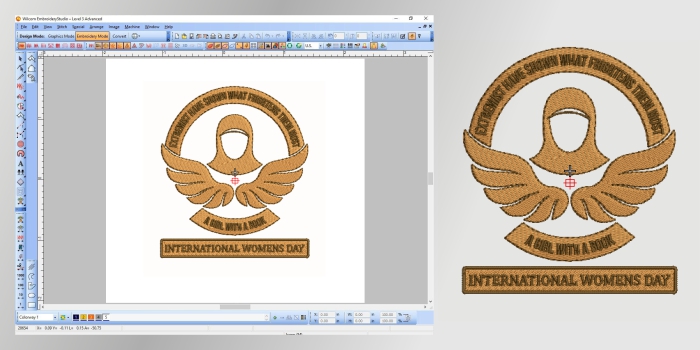 Bridal Wear Embroidery Digitizing:
A bride is a beautiful woman to look at and we at Cre8iveSkill add elegance to their appearance with a wise combination of threads, stitches, colors, and adornments on their special dress.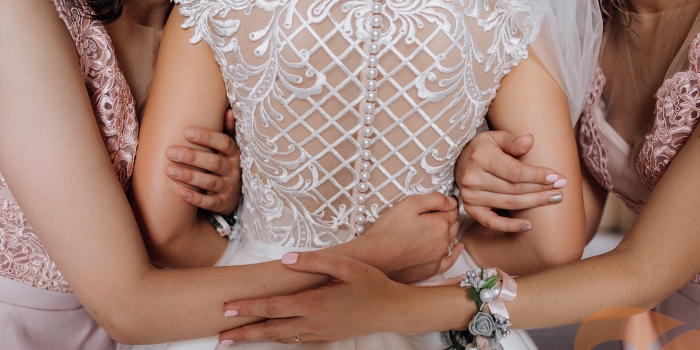 Wedding Outfits Embroidery Digitizing:
Not only the brides, but we also put the best digitizing services and the best of embroidery to any wedding outfit, be it for the groom or the guests attending the wedding.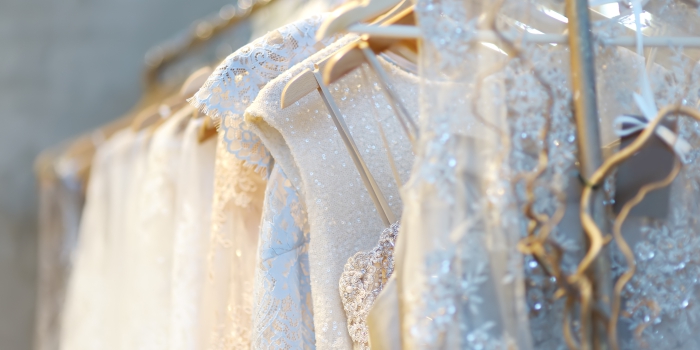 Home Decor Emboridery Digitizing:
A home is a beautiful place where comfort is at its peak and we strive to make it rich, elegant, and soothing with our range of embroidery digitizing services to create the most amazing cushion covers, bed sheets, curtains, and other home décor textiles.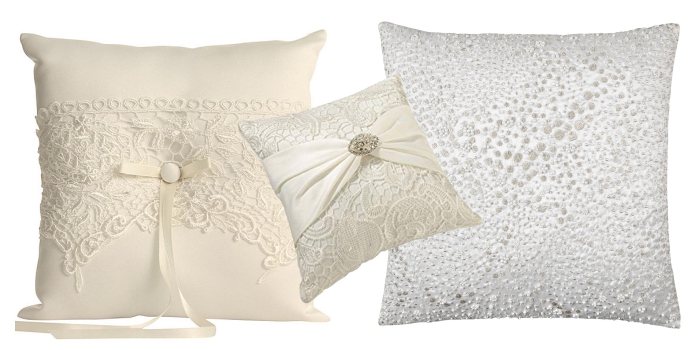 Fashion Attire & Accessories Embroidery Digitizing:
This is where we stand the highest because we strive to transform attire into a fashion statement with our mastery of combining vivid colors, stitch types, and adornments. Whether it is a woman's gown, kid's dress, traditional wear, indo-western for men, or fancy party wear, our vision is to add beauty and elegance to the fashion attire. And when it comes to accessories like cap, bags, and shows, To make it distinctively eye-catching, we again display our creativity and imagination with our high-quality monogram digitizing, left chest digitizing, & jacket back digitizing services.
To ensure that the entire range of our embroidered products is distinctively awe-inspiring with the power to leave you speechless, we use the latest technologies like 3D Puff, Color, Blending, Applique, Chenille, Sequin, and Cording.
Special Expertise in Custom Digitizing
The USA has many brands that look for customization when it comes to selling their merchandise and we at their service stand strong in custom embroidery digitization. We have an entire team of expert and experienced professionals who work hard every moment to understand the relevant needs of our clients and then precisely work towards perfection to deliver the most inspiring, the most creative, and the most astounding embroidered products is unwavering quality.
Cost-Effectiveness in Quality is Our Motto
Whenever it comes to technology, the price bar always comes to arise and so is the case with computerized embroidery. However, we at Cre8iveSkill make sure that the digitizing services are made available to our clients at the most affordable prices. We commit to working in a way that our clients gain the momentum to relate quality with our brand and we relate our quality commitments within their pocket size. So, cost-effectiveness stays even in the highest level of quality embroidery digitizing.
The Bottom Line
We behold more than 20 years of rich experience with over 500 clients around the world. To cater to them all with our quality services, we behold a huge state-of-art manufacturing facility equipped with more than 20 digitizing machines and enriched with over 20 experienced embroidery digitizers. This has made us cross many milestones of our services in the USA and further look to add more to our success bandwagon. So, what are you thinking? If you looking for best quality embroidery digitizing service in the USA then trust you can connect with us at Cre8iveSkill, a brand that stands as an epitome of quality digitizing and illustration services.