What Is Jacket Back Digitizing?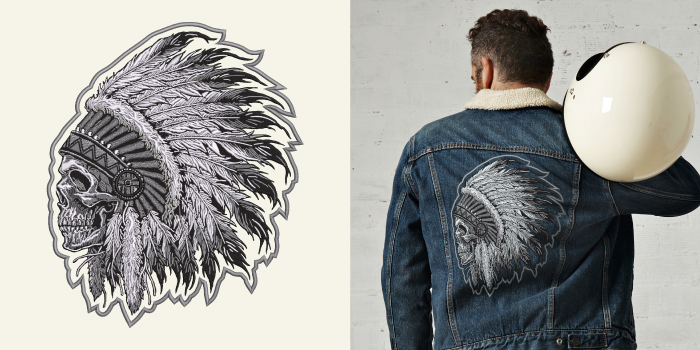 Jacket back digitizing is an innovative form of embroidery that creates beautiful logos and small details on the backsides and large areas across jackets. The backsides of such apparel are perfect spaces for showcasing your business's identity, logo, or even large embroidery designs that feature small details.
Why Go For Jacket Back Digitizing?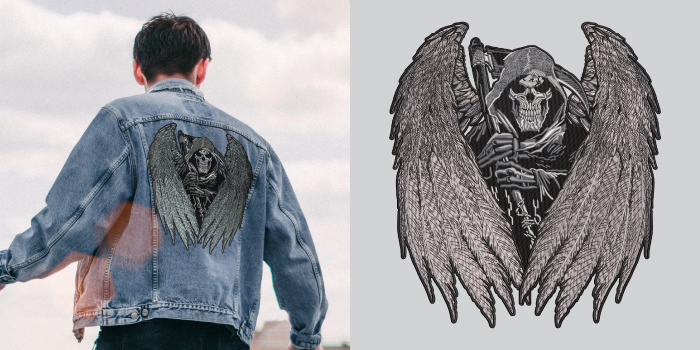 Jacket back artwork is trendy among people of young ages with good fashion sense, so jacket back digitizing finds plenty of uses in making trendy embroidered uppers, jackets, and hoodies. Digitizing embroidery logo for denim jackets, Embroidery digitizing for bikers jacket, Jacket back digitizing is more in demand for bike lovers. and more fashion lover, who wants to stay updated with latest fashion.
This is an old concept that has been seen on leather biker's jackets for years, but it can also be found in winter coats and other types of garments. The jacket back stitching adds a premium feel, making any clothes you wear look more expensive.
Jacket Back Digitizers:
Top-class quality and maximum efficiency in jacket back digitizing with the help of state-of-art equipment is our trademark. You don't have to worry about anything but getting your jacket back designs digitized just right.
Cre8iveSkill is your go-to if you want to take your intricate designs to a whole new level of creativity and imagination affordably with our exceptional embroidery digitizing services.
You don't have to do much; we are just a few clicks away. So contact us right now and let us turn your vision into a unique jacket-back design that speaks out your values and standards loudly and clearly.