---
Top Ten Fabrics For Machine Embroidery Designs
Embroidery Digitizing
Choosing the right fabric for machine embroidery is crucial and there are lots of aspects you have to consider before finalizing the fabric type for an embroidery project. If you are new to the embroidery business, this could be challenging for you. Machine embroidery designs appear differently on different types of fabric, and fabric preferences against embroidery designs could have a significant impact on the final embroidery result. There are some important characteristics of fabric that you must consider for machine embroidery.
Composition Of The Fabric
To access the density, weight, and thickness of the fabric, you must understand its composition. It is equally important for you to analyze the thread count and thread weave of the fabric.
Design Of The Fabric
Given that not all kinds of fabric are compatible with all sorts of design types, an embroiderer has to consider the weight and density of the design and other elements such as the stitch size and number of stitches when it comes to choosing the best fabric type for machine embroidery. Certain designs that are digitized with particular embroidery digitizing techniques like applique, chenille, sequine or others need even more inspection.
Properties Of The Fabric For Machine Embroidery
The properties of the fabric are also important aspects that you have to consider for machine embroidery. There are several details you have to think about, such as elasticity, shrinkage, wrinkles, and colorfastness of the fabric. Among the other properties to examine are the filaments used in the fabric and how they respond to stretching, ironing, punching, and other stress-causing factors.
Fabrics That Work Best On Machine Embroidery Designs
Many different types of fabrics are widely used nowadays; let's take a look at some of the most popular among embroiderers for machine embroidery.
1. Linen Fabric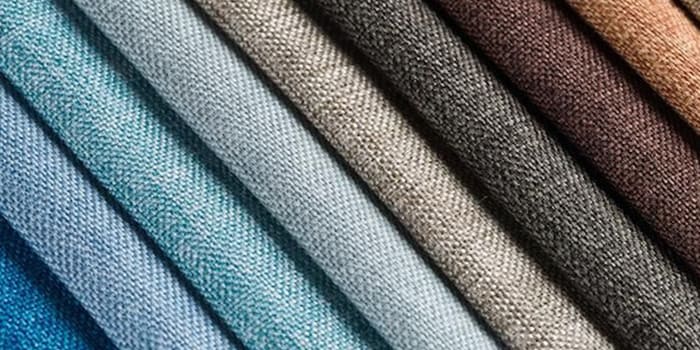 Linen is one of the most suitable and widely used fabrics for machine embroidery. Embroidery designs appear more permanent on linen fabric because of its tight- weave The fabric type does not come in many color options, and usually, it is brown or grey. Linen fabric wears well and holds most types of machine embroidery designs due to its superb textures, lightweight properties, and durability.
2. Fleece Fabric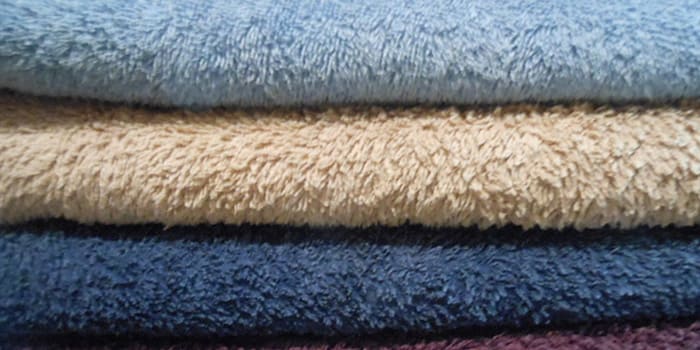 Fleece is a relatively new type of fabric that has become a popular choice for machine embroidery in recent years. Fleece fabric is considered to be one of the easiest types of fabric to embroider on and a great choice for clothing and accessories that are supposed to be washed regularly. Another advantage of this fabric type is that it does not stretch excessively so designs last longer on different types of clothing.
3. Quilting Cotton Fabric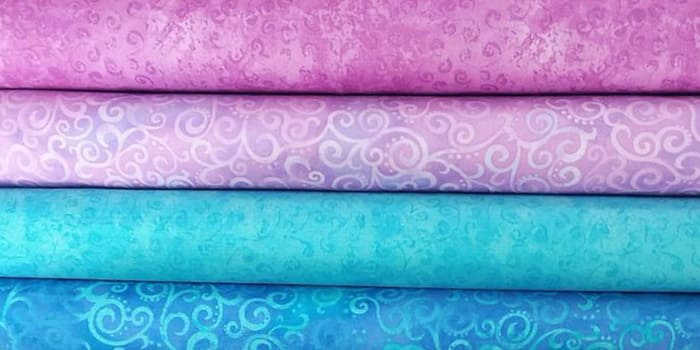 This fabric type is ideal for simple and less intricate embroidery designs. Quilting cotton fabrics come in a variety of colors and can be used in a variety of embroidery projects such as placemats, table runners, course quilts, etc.
4. Denim Fabric
Denim has always been the preferred fabric for embroiderers when it comes to machine embroidery. With machine embroidery, embroidery artwork pops on a variety of denim jeans and jackets because most of it is made of cotton. Due to its extreme durability and the fact that it does not stretch too much, the design does not get twisted easily even after years. Given the fact that denim is a thicker fabric, it is difficult to perform tasks with regular needles, and you must use comparably thicker ones to pierce through thick fabric.
5. Silk Fabric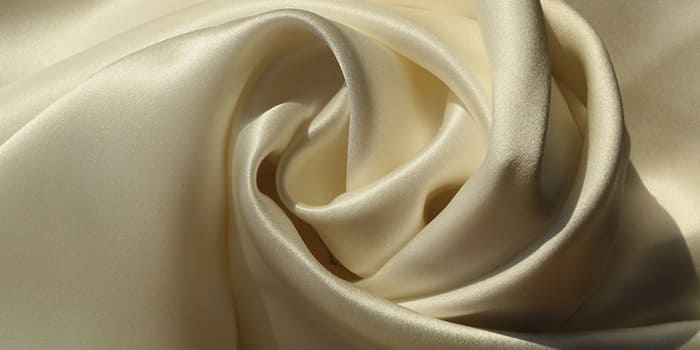 Shiny and stunning silk fabric is another popular fabric type among embroiderers. Silk fabrics are delicate by nature and require careful handling, yet they are extremely versatile and widely utilized to give a luxurious appearance to embroidery designs. Since silk fabrics are slippery by nature, they are often hard to control during the embroidery process and more susceptible to getting torn or damaged. To avoid complications, it is recommended to use a stabilizer and keep the design simple.
6. Felt Fabric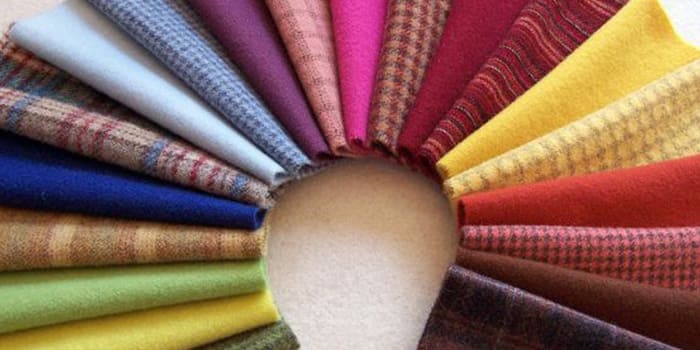 Felt is another versatile fabric that is used in a variety of embroidery projects such as clothing, decorative items, and other accessories. It is easy to work with fabric on embroidery machines and does not require much proficiency. The fabric does not fray, so there is no need to fix the raw edges, and it is also less prone to pilling and retains its shape. It is important to note that felt is dense fabric and often difficult to pierce with a regular needle and it is generally recommended to use a sharp-edged needle at the time of machine embroidery.
7. Terrycloth Fabric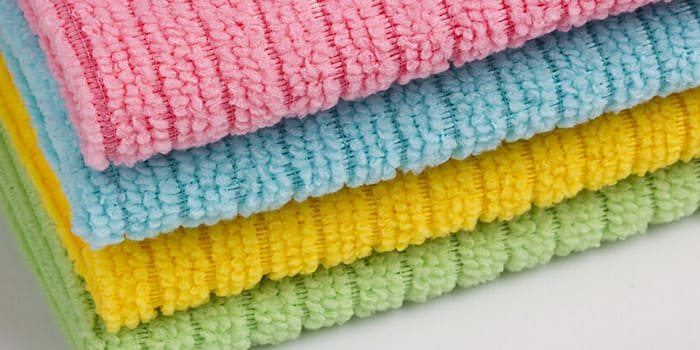 Terrycloth is a type of fabric that is commonly used to embroider monograms on towels, baby rompers, baby bibs, and sports-related products. The fabric is extremely durable and it holds machine embroidery designs very well. To produce a great embroidery result on terrycloth, it is critical to use designs with solid fill water-soluble toppings on top of the terrycloth.
8. Satin Fabric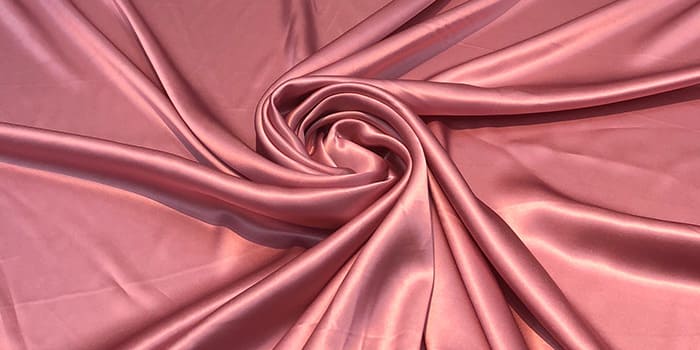 Satin is another smooth, luxurious fabric on which embroidery looks even more stunning when done correctly. Due to its lubricating structure, it is kind of slippery and often it is hard to handle. The key to achieving amazing results on satin is to use sharp-pointed needles and stabilizers while embroidering designs on satin fabric. Satin suits smaller and simpler designs better than larger ones.
9. Burlap Fabric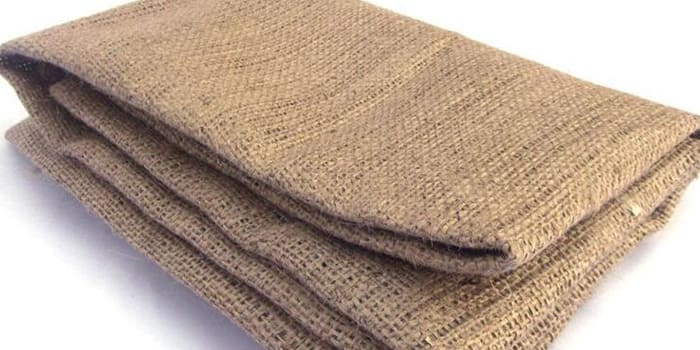 Burlap is an excellent fabric for machine embroidery. With this fabric, you can create amazing embroidery projects on your machine by implementing some embroidery techniques. This is a highly durable fabric and designs you stitch on burlap retain their shapes for longer. If you are new to embroidery, it would be better to start embroidering on burlap with a tighter weave and minimum texture to achieve a good result.
10. Velvet Fabric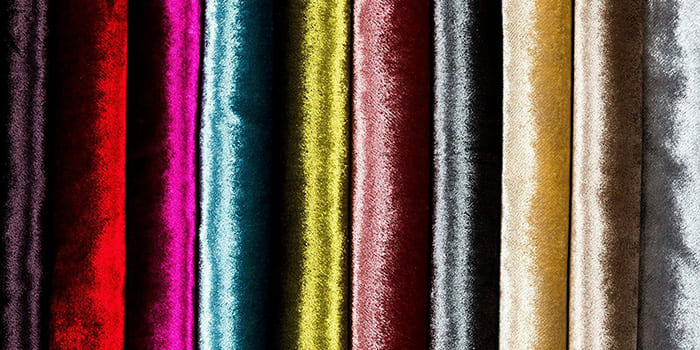 Velvet has become one of the most popular fabric types among embroiderers in the last few years as embroidery designs look luxurious on its smooth and shiny surface. To create stunning results on dense velvet, it is important to change the needle to one with a bit more beef so that it can pierce through the fabric. When embroidering, it is also critical to use a water-soluble topper to prevent the design from sinking into the fabric.
Conclusion
Machine embroidery has empowered us to embroider designs of our preference with almost every detail on multiple types of fabrics with ease. It is important to understand the structure of widely used fabric types and how they create effects with different types of designs. Although almost all woven fabrics of medium weight with minimal stretch are best suited for machine embroidery, some particular fabric types such as linen, denim and fleece, appear more impressive with machine embroidery. Last but not least, each fabric type has unique properties that produce a different effect with different types of designs and has its own utility in the world of embroidery.
At Cre8iveskill With our extensive experience in embroidery services, our embroidery experts understand better what works best for machine embroidery. Combining our knowledge of machine embroidery with the prowess of technology, we are committed to helping clients get the finest embroidery artwork.