---
Computerised Embroidery: Marrying Fabric with Designs
Embroidery Digitizing
Customized apparel with computerised embroidery adds a personal touch to the apparel and are widely used in brand promotions. But have you ever wondered why some embroideries look appealing while some are clear rejects? Well, there is a lot that has to be understood and mastered before considering computerised embroidery projects.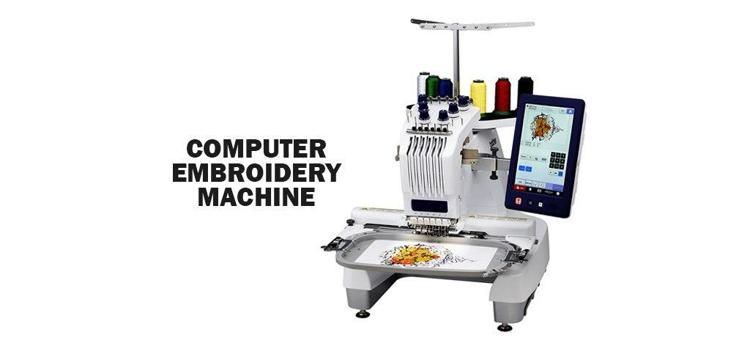 Back then, when embroidery was a manual task, it gained immense popularity due to the magical thread-work and elegant appearance. Hand embroidery required skilled manpower and a lot of time to accomplish projects. Computerised embroidery is the evolution of hand embroidery that led to a drastic transformation in the way embroidery is done. Although the basics are the same, simple hand-held tools have been replaced by technologically advanced machines and therefore more details have to be observed in order to create embroidery designs that look clean and attractive.
Custom embroidery digitization has made embroidering on apparel really quick and easy. But not all that looks excellent on computers and papers will look elegant on fabric. In order to design an appealing, neat and unique embroidery on apparel, one needs to bring the right materials together. The fabric, needle, thread, design, machine software, and the design file format – all must be in a compatible form to bring out a masterpiece.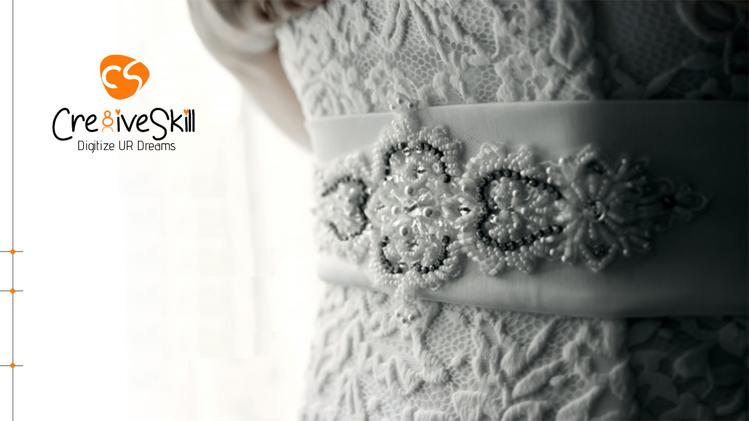 How Does The Choice Of Fabric Impact Your Embroidery Design?
The choice of fabrics greatly affects the embroidery designs and their entire appearance. Fabrics like cotton and performance fabrics are incapable of holding embroidery stitches well whereas those like types of denim, Polos, and most knits deliver great results. The reason is that lighter fabrics develop wrinkles after a single wash and thick fabrics strongly adhere to the embroidery stitches and let the design remain neatly in place even after frequent washes.
Important Tips For Embroidering On Different Fabrics
CANVAS:
When you have to embroider on caps, t-shirts, bags and other apparel, the canvas is a great fabric option. Experts suggest shrinking the canvas before embroidering to ensure the design remains the same even after multiple washes.
FLEECE:
Fleece is the best choice for embroidering on jackets, vests, and pullovers. It is important to select high-quality fleece as low-quality fleece tends to stretch or move during the process and may ruin your design. Use a medium-weight cutaway stabilizer and spray adhesive on it to create a stable support for embroidering as the polyester component in fleece makes it slippery and stretchy.
JERSEY:
This is an all-time favorite of embroiders as it produces elegant, high-quality embroidery pieces that look beautiful and incorporate nature into the apparel. Jersey knits are stretchy and thin which requires the use of cutaway stabilizers in order to ensure firm support during the process. Using a stabilizer also makes sure that your embroidery remains intact in its original shape and color after several washes and uses. It is advisable to use a no-show mesh stabilizer as jersey knits are sheer in nature. Also, to avoid wrinkling of the material it is important to spray an adhesive on the stabilizer that strengthens the bond. You can also use fusible or adhesive-backed cutaway instead of the spray.
MICROFIBERS:
When embroidering on microfibers, make sure to wash and dry it before use. It is a synthetic material and is finer than human hair. Therefore, it is often blended with nylon/polyester that results in the stretchy nature of Microfiber. Experts recommend using a medium weight cutaway stabilizer to offer a strong, stable base for embroidery stitching.
MICRO PIQUE:
Mostly used for athletic wear, Micro pique fabric is a great choice for embroidery designs on polo shirts. To ensure a neatly embroidered design that sustains several washes, it is important to use a soft cutaway stabilizer along with an air erasable fabric pen for designing.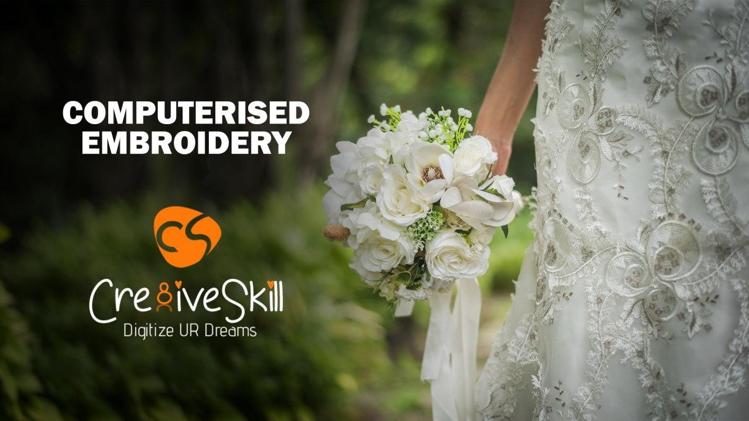 Like all successful marriages, there needs to be a strong sense of compatibility between the chosen fabric and the allocated design. Each has characteristics and intended purpose and specific details that need to be considered. Therefore, before implementing, one should ask (or us) the following questions to ensure the best results and optimum satisfaction with the results:
Will the design's stitch density change the hand of the fabric? If so, does this pose a challenge or obstacle?
How will the fabric's color, weight, and texture influence the design?
By using backing or topping, could you achieve a better result?
Can this fabric be used in digitized embroidery and is it sustainable?
Does the fabric gather or could the drape be affected by the embroidery?
Is there an alternate fabric that can be used that would provide better results?
Would you recommend using a different embroidery technique?
Fabric is the base of your embroidery and other equipment perform on the base. So, it is important to select the right embroidery equipment and most importantly the fabric while creating embroidery designs. Customized embroidery designing is a platform that gives creative embroiders an opportunity to experiment and create amazing embroidery pieces. We, at Cre8iveSkills, empower such digital embroiders and with highly advanced machinery we undertake embroidery projects and have set a record of delivering projects within a turnaround time of 12 hours. For further inquiries, contact us on +91-91300 10350.