---
Christmas Festive Embroidery Digitizing And Digitized Designs
Embroidery Digitizing
Do you like to send unique gifts to your dear ones in the coming Christmas season? Undoubtedly personalized gifts can become more valuable to your friends and families. Indeed, greetings cards and gift cards are easy to personalize by writing recipients' names. But, to customize fabric items, you can rely on embroidery technologies.
You may have chosen some simple handcrafted Christmas gifts for your near ones. But you can always add value by adding embroidery design to it. However, you do not need to put effort into embroidery digitizing those chosen embroidery designs. Some professionals help you with the Christmas embroidery digitizing service.
The embroidery digitizing process will ensure accuracy in the embroidered designs. Professionals will use a particular software application to digitize the design for the desired output. It is not an automated process, as there is a need for artistic skills to accomplish the task. Thus, you can hire certified professionals to get attractive Christmas machine embroidery designs.
Embroidery digitizing solutions are not only best for your gifting purposes but also for your Christmas home decoration ideas too. You will have unique home decors that reflect the beauty of embroidery designs.
But, what items can you personalize with Merry Christmas embroidery design?
Different Fabric Towels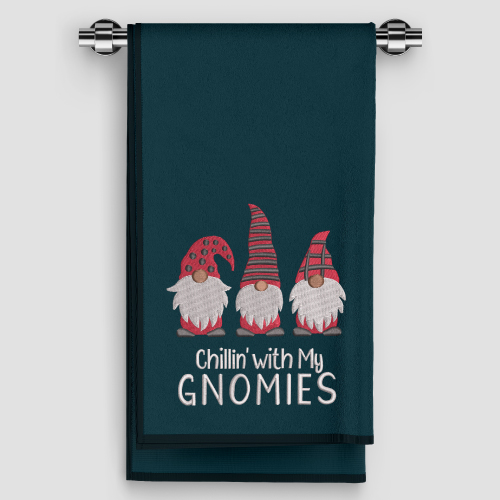 From tea towels to dish towels, everything can be embroidered. As you like to host a Christmas party in your house, you may need to provide your guests with towels. That is why Christmas-themed towels will add a twist to your party.
You may embroider your towels by displaying flowers, Christmas quotes, and anything else. It is one of the best ways of making your everyday essentials unique and more attractive.
Beanies With Embroidery

Custom knit beanies with beautiful embroidery designs can be a perfect gift on a Christmas day. Beanies will make your dear ones feel cozy. You can choose a small pattern and any design for the embroidered beanies. Red beanies with embroidery themes can bring a big smile to children.
Embroidered Tote Bags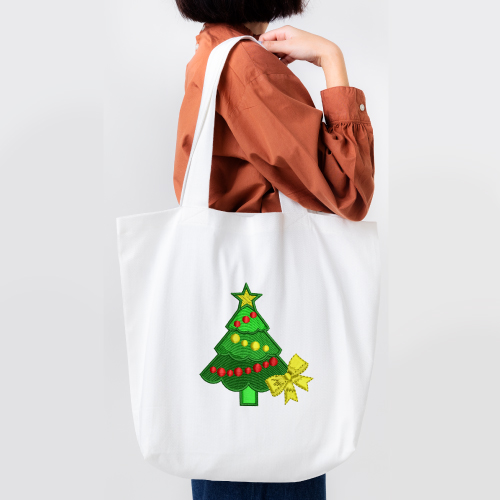 Bags can be the most thoughtful giveaway on any occasion, and you can choose the fabric bags to apply the embroidery design very quickly.
Plain tote bags look dull, and that's why you can start looking for Christmas embroidery patterns to customize your bags. DIY embroidered gifts will be highly adorable for everyone.
Some businesses also invest in embroidered tote bags to use as promotional gifts. You may also buy services for digitizing Christmas-related designs. Visit any online site like cre8iveskill.com for a Christmas design download and ask your professionals to add the design to your bag. You can also create embroidered logos to personalize the fabric tote bags. Put more gifts into your bags and please your employees with special Christmas giveaways.
Blankets With Embroidery Designs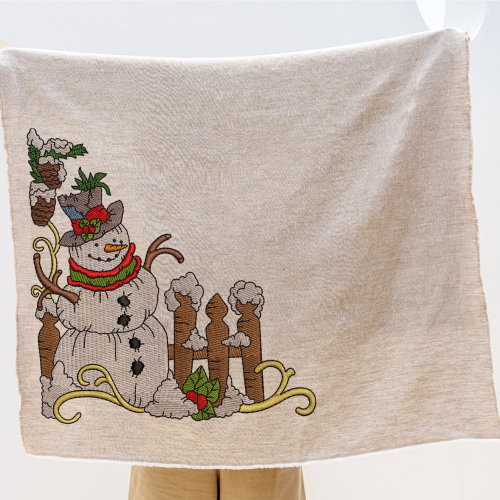 As we enjoy Christmas on the chilly winter days, blankets can be the most thoughtful gifts. Minimalistic designs on your non-stretchy blankets will create an attractive look. However, some blankets have a fluff fabric, and stitches can sink into the soft material. Thus, you need to be careful when choosing the blanket fabric or embroidering.
Embroidered Yoga Mat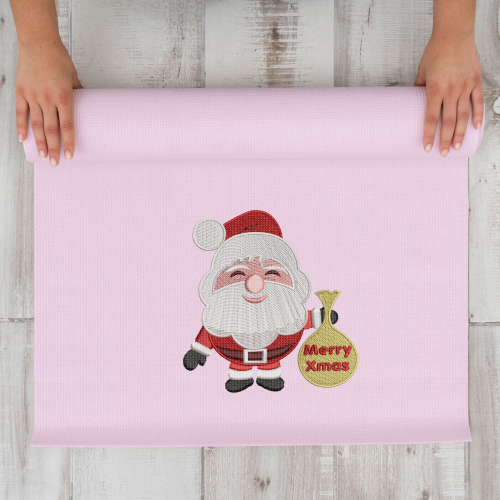 Your friends and relatives may be fitness lovers and do yoga every day. Customize yoga mats using embroidery designs. Embroidered yoga mats will be the perfect holiday gift for your buddies and family members. Christmas custom embroidery digitizing companies will apply the best technique to beautify your yoga mats.
Embroidered Wall Decors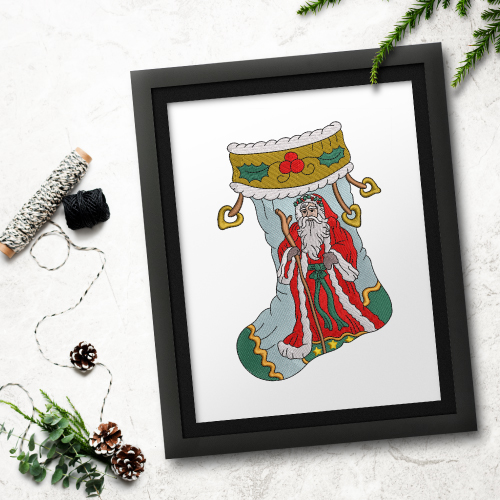 Jute and other fabric wall hangings are some traditional decors for both homes and offices. Find the best Christmas wall decor ideas and apply the embroidery designs. For instance, you can show Jesus Christ portrait, Santa Clause caps, or any Christmas sayings on the wall hangings.
Are you now ready to offer some custom Christmas gifts with embroidery digitizing solutions? You can hire reliable professionals to implement the design properly. With the embroidery machine and digitizing software, they will provide you with the best solutions. Your handcrafted items will look distinctive due to the embroidered designs.