---
Benefits Of Customized Embroidered QR Code Patches For Your Business
Custom Embroidered Patches
There is no denying the internet's enormous potential to help businesses communicate with and reach out to potential customers as well as to convey brand messages. Whether small or large, almost every business has its presence on the internet and uses a number of the most powerful promotion tools, such as social media, video content, blogs, articles, and many more, according to its business objectives and growth strategies. Aside from online tools, customized embroidered patches have always been a popular means of promotion due to their captivating aesthetics and flexibility.
However, in today's world, when marketing and branding are largely influenced by digital technology, reaching potential customers through custom patches is no longer dependent on their styles, and we can see the growing prevalence of scannable QR code patches in recent years for promotional and branding purposes. So, if you'd like to know what exactly these embroidered QR code patches are, how exactly they work, or how significant they can be for your brand's promotional efforts, keep reading this article.
Scannable QR Code Patches: What Are They?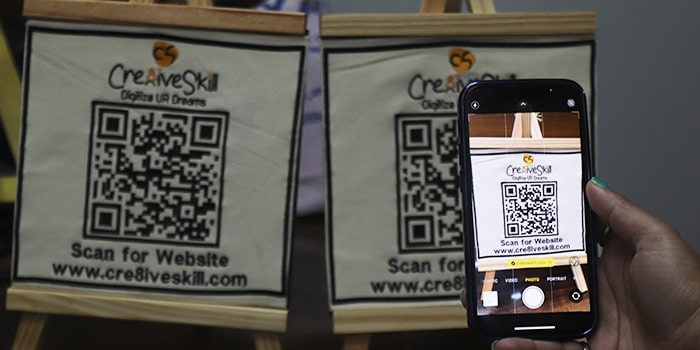 To put it simply, a personalized QR code patch is a new type of patch that is embroidered with two-dimensional scannable QR codes that resemble usual QR codes. Typically, these patches are often sewn in black and white, but they may also be in a variety of color combinations, and one of the unique features of embroidered QR code patches is that you can embroider your company's logo inside the QR codes.
Interactive QR codes on patches function similarly to a link-building service, allowing you to link to specific web pages or other online resources of your company. For example, when a prospect scans an embroidered QR code with the call to action phrase 'scan to learn more ' with his smartphone, he gets directed to the production description page, where he can learn more about the salient features of the product. Given their compact size, the versatility of applications and affordability characteristics, QR code patches are gaining popularity worldwide, particularly among business people and marketers.
What Else Can You Do With An Embroidered QR Code?
QR Code Cap Embroidery: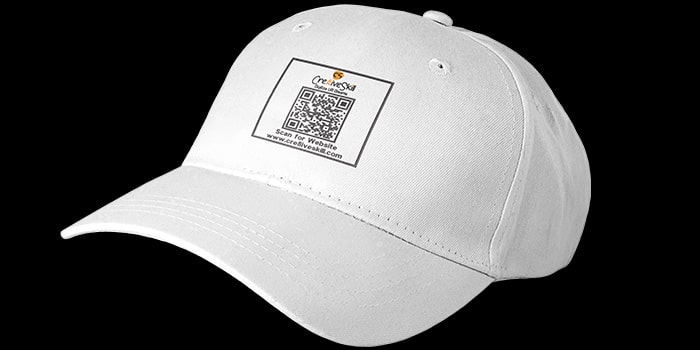 You can intensify your branding campaign by using caps as a tool. Embroidering QR codes on caps allows your target audience to quickly access information about your products and services while fostering mobile interaction.
QR Code Left Chest Embroidery: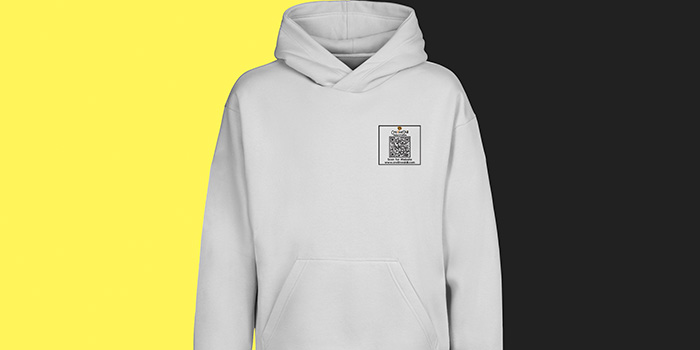 Your company's uniforms, like caps, could be excellent brand ambassadors for your business. Left chest embroidery digitizing makes it possible to get QR codes embroidered precisely on different types of business apparel.
How Can You Utilize Embroidered QR Code Patches For Your Business Growth?
It has never been easy to reach out to and engage with your target clients, and business owners have to build growth strategies that take a wide range of factors into account. Still, in the current age of electronics and digitalization, picking advertising channels based on mobile-friendly technology is certainly advantageous. In this context, interactive embroidered QR code patches provide the ideal opportunity to represent your unique and appealing product or service concepts to your target customer with comprehensive details. Let's look at some of the strategies and approaches for maximizing the potential benefits of QR code patches.
1) Commercial Exhibition
Exhibitions, whether for B2B or B2C enterprises, are one of the most potent platforms that significantly help your brand. These platforms give you opportunities to get connected with diverse elements of the market, such as customers, sellers, suppliers, middlemen, negotiators, etc., and showcase your dynamic products that are made for various purposes. In addition to live demonstrations of your products and services at supportive events like these, placing QR code patches at your booth and point of sale assists your company in gathering and analyzing information while enhancing customer interaction
2) Product Launch Activities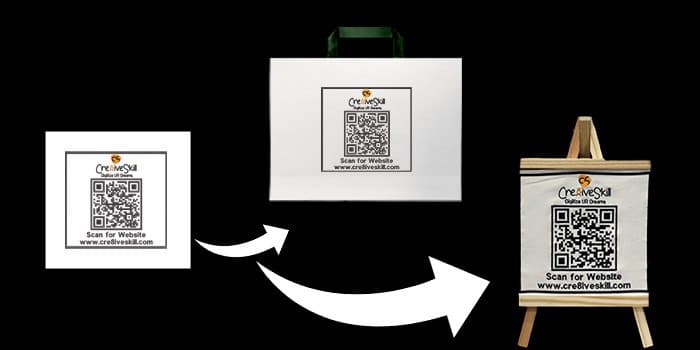 If your company is in the textile industry and you are about to launch a new line of clothing, your next launch event is going to provide you with an excellent opportunity to get connected with your ideal customers. By strategically placing QR code patches on various garment merchandise such as t-shirts, shirts, caps, bags, jackets, and so on, you may make it easier for your intended audience to learn about your product's key qualities and benefits.
Conclusion
In recent years, there have been significant changes in how customers connect with businesses, and strategy makers need to modify their conventional tactics to handle their resources on the Internet. Considering the intense competition in every industry, it is very crucial to grasp how to reap the benefits of web resources and social media platforms for advertising your business brand. Patches have been utilized in the commercial world for decades as one of the most popular methods to increase exposure as well as the overall development of businesses.
In today's context, embroidered QR code patches appear to have opened the doors to a wide range of possibilities for business people looking for some of the most inventive and relevant approaches to take their business to a whole new level. So, if you are thinking outside the box and need help creating QR code patches for your business needs, make sure you select a embroiderd patch production agency based on its experience and competence in producing personalized QR code patches.

Whether it's embroidered QR code patches, QR code cap embroidery, or QR code left chest embroidery, Cre8iveSkill is well-known for its proficiency and precision in QR code embroidery digitizing. Our highly experienced team of professionals knows that producing QR code patches requires a distinctive approach to achieve perfection. In our production unit, we make use of the most advanced QR code patch production technologies and harness the power of highly effective computerized machinery, which enables us to produce patches on a large scale at the fastest turnaround time.

When it comes to producing QR patches, we always strive for perfection, and to ensure that no flaws remain in the patches, our experts perform thorough quality checks before delivering them to your doorstep. We are the leading supplier of QR code patches and can make patches in a variety of sizes and shapes to meet your specifications.Thus, if you're now convinced of the commercial benefits of QR code embroidered patches and are looking for the best QR code embroidery digitizer, then contact our experts with your requirements