Applique Embroidery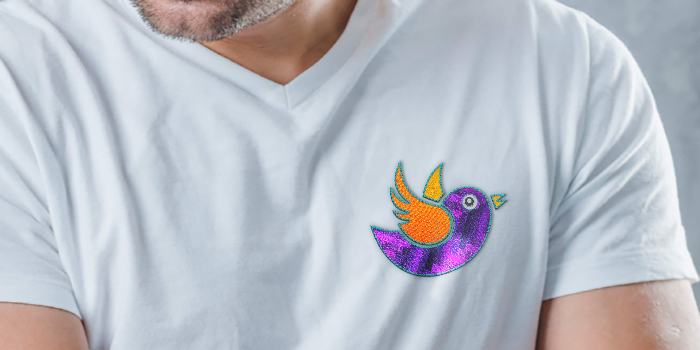 Why Go For Applique Embroidery Patches?
For an applique patch, a different fabric is used to fill the larger area in the design.
The applique technique creates patterns and textures and breaks the monotony of the cloth. But they are not adaptable to all fabrics and designs, such as sewing on letters. Applique work requires manual work since the patch has to be sewn on another material after separation from one cloth. Even when you sew the fabric using a machine, you have to guide it manually.
Creating an applique patch offers a vast level of flexibility in the use of fabric types and shapes. Embroidery requires an understanding of stitching methods and predetermining the design to be produced on the cloth.
What Are Applique Embroidery Patches Best For?
Applique patches mostly have a layered design and great details. The finished custom applique patches may be used on quilts, pillows, bags, and clothing to create a unique aesthetic design.
The machine embroidery applique is also preferable for projects requiring a specific emblem, badge, or designs with a high degree of detail. For example, jackets that feature large capital letters and sports emblems are sold as individual applique patches.
Why Choose Cre8iveSkill?

We have an exceptionally skilled team of people with over two decades of experience with client-centric core values high-quality service at affordable prices, all the while taking care of your needs; there's nothing you have to worry about. With Cre8iveSkill, you are in the safest of hands.