What Is Patch Digitizing?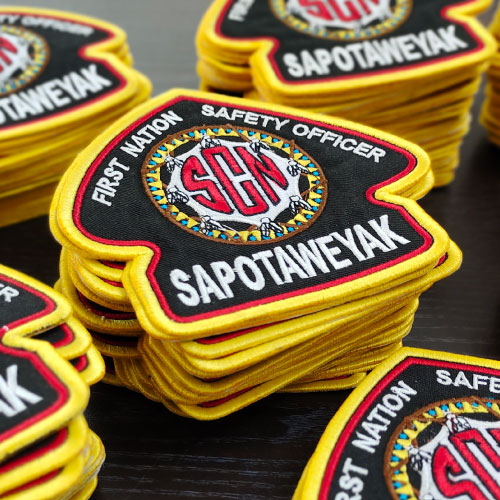 Have you ever seen those large, colorful patches on the backs of police officers and military personnel? They're called patches, and they serve as unique identifiers for the organizations to which these individuals belong. They are produced through patch digitizing that converts image files and logos into digitized formats. The embroidery machines can then create patches out of those digitized image files.
Online embroidery patch digitizing service provides by Cre8iveSkill helps to grow your business. We have professional patch digitizers. Get your brand name identified. Make your outfit, bags, jackets stand-out with custom embroidery patches, All you need is a patch digitizing service, Get patch digitized and ready to use.
Why Go For Patch Digitizing?
There are many reasons why businesses should go for patch digitizing. A well-digitized logo or design looks clean and sharp, which gives off a more professional appearance to customers or clients. This is especially important for businesses that rely on their image to generate income.
Digitized patches can also be used as marketing tools to promote a company or brand. Embroidered patches can be given out as freebies or rewards or used in advertising campaigns. Additionally, it increases the visibility of a company or brand.
Bulk Embroidery Patch Digitizing:

Our long-term success is solely due to our unwavering commitment to maintaining the highest quality of our work. Quality and client satisfaction are our benchmark, making our embroidery logo digitizer services the absolute best.
Let us know what you need and how you need us to digitize the logo for embroidery, and we will do it for you exactly as per your requirements, all the while maintaining the highest standards.
Cre8iveSkill always opts for the very best in everything, so your designs are in safe hands. We also provides the bulk custom embroidered patches service, send your quote for bulk orders. Our clients are happy with our quality embroidered patches.