---
Perfection Of Embroidery By Digitization: All the Stats, Facts
Embroidery Digitizing
If the colorful threads and elegant weaving patterns have been mesmerizing you, there's more in stock for you. Digitization for embroidery has opened new pathways for experimenting and realizing your dreams with the amazing artwork. It has provided novel dimensions to explore the untapped areas and therefore creates something that is beyond imagination.
WHAT IS EMBROIDERY DIGITIZATION?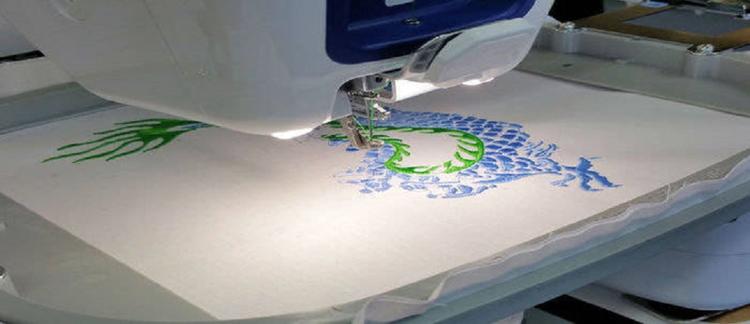 To put it in simple words, it refers to converting an existing piece of artwork into an embroidery file in a format that is readable to the embroidery machine. The embroidery machine then uses embroidery digitization to stitch out designs by generating a series of commands and performing various functions. Digitizing embroidery is a complex mechanism that involves thorough knowledge of physical as well as technical attributes of machine embroidery. It requires an in-depth understanding of the stitch types, stitching directions, and certain stitching rules.
WHAT ARE THE BASICS STEPS IN EMBROIDERY DIGITIZING?
Choose an artwork and a suitable fabric type
Determine the required design size of the artwork
Prepare the artwork and convert it into an embroidery file
Program the embroidery machine to derive the necessary output
Allocate embroidery stitch types to specific areas as required
Perform a test run of the digitized design to check its functionality and make necessary alterations
CHOOSING A SUITABLE FABRIC FOR EMBROIDERY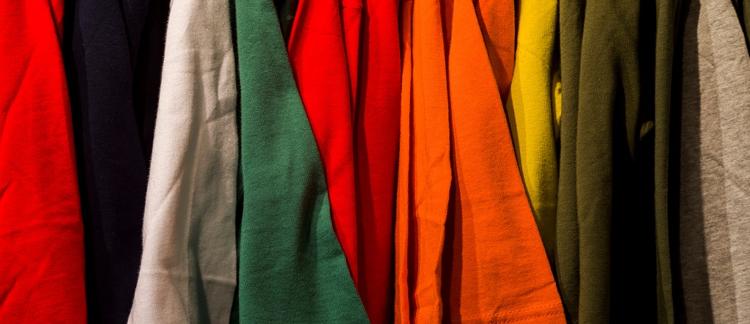 While choosing a piece of fabric for embroidery projects, you need to gauge the weight of the embroidery that goes in. The fabric's thread count determines its ability to allow a needle to thread it smoothly. Natural fabrics such as silk, cotton, linen, and wool permit hassle-free decorative stitching. Another versatile option to consider for digitized embroidery is Quilter's cotton that is extremely light and offers a wide variety of colors. The choice of fabric is directly proportional to the density of embroidery. The fabric that you choose must be strong enough to hold the embroidered design.
SELECTING THE RIGHT TYPE OF THREAD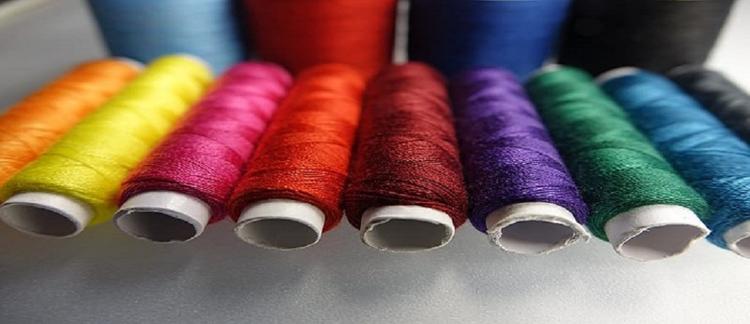 There is a flood of thread options that can be used for machine embroidery ranging from the basic cotton ones to the less conventional ones like metallic and mylar threads. Using the right type of thread into your embroidery designs play an important role in the look and feel of the finished product. The strand count and weight of the threads determine their compatibility with the fabric. Finer threads go well with delicate materials whereas thicker threads are best to use on heavy-duty materials like upholstery. Also, you need to check whether the thread type is compatible with your machine. Rayon threads are popularly used for their high-quality reflective sheen and easy availability. They are also durable and versatile. Threads made from polyester are also largely used as they are similar to the rayon threads but are less shiny. Cotton threads tend to be fragile but make a great choice for elegant, light-weight embroidery stitching. Threads made from silk and wool are used on luxurious and heavy-duty fabric respectively. For unique, less conventional digitization for embroidery, you may also consider metallic and mylar threads or those characterizing special effects such as color-changing or glow-in-the-dark technology. Embroideries are ultimately worked of threads and choosing the right type of thread promotes or demotes your entire design.
UNDERSTANDING THE NEEDLE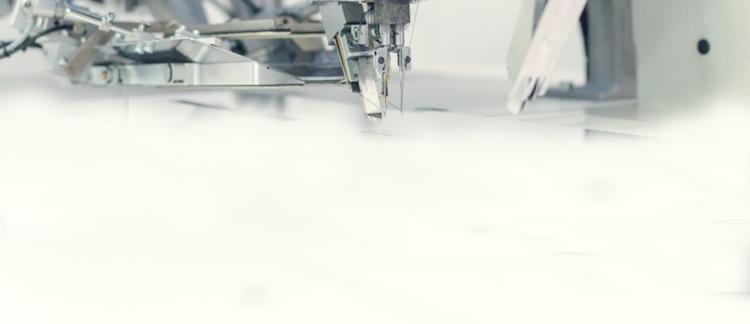 Machine embroidery needles are different from universal needles. It is important to select the right needle for your embroidery work as it mediates between the fabric and the thread to bring out that amazing piece of artwork. You must consider the type fabric, thread, stabilizer and the specifications of your embroidery machine before buying a needle as all of them would have to work in unison for the job. It is advisable to check the user manual of your embroidery machine as different brands demand needles with the specific shapes of the needle shank.
CONVERTING YOUR FILE TO AN EMBROIDERY FILE
For embroidery digitizing, you naturally require your image to be converted to a specific format that can be understood and processed by the embroidery machine. It is basically a design file that stores stitching instructions for carrying out a stitching procedure for a particular embroidery design. It is a digitized format of a design file that contains various parameters like the stitch length, stitch density and underlay settings.
Common embroidery machine formats are: ART, DST, EXP, FMC, CND, HUS, JEF, SEW, PES, PCS, PCD, PCM, SHF, VIP, CSD, VP3 & XXX.
The conversion of image files to embroidery file formats is not an easy process. The software usually needs the intervention of a digitizer as the process is not fully automated. So, to create a professional digitized file, you need to hire a technically sound embroidery digitizer from the providers of embroidery digitizing services in the USA. Recently, people have been showing tremendous interest in computerized embroidery techniques which has led to numerous innovations. Due to constant upgrades, you may find various versions of different machine formats. For example, the PES file has nearly 10 versions. Although the newer machines are able to read and utilize the older versions, you may need to upgrade it or try using other file formats in their appropriate versions.
DO ONLINE COMPUTERIZED EMBROIDERY TOOLS HELP?
Frankly speaking, tools only produce an output mechanically and the result is confined to your level of inputs. So, if you are completely naïve these tools are going to disappoint you greatly. Computerized embroidery is a skill and requires several manual inputs by an experienced digitizer who has the precise subject knowledge and professional experience. If you truly wish to bring out the best of the thread work for your projects, it is highly advisable to look for a reliable online embroidery service provider.
WHY WE OUTSOURCE EMBROIDERY DIGITIZATION?
Hiring an economic digitizer may seem to be a reasonable option but it is important to check how skilled he/she is and how capable the digitizer is of constantly learning and getting accustomed to the new upgrades.
Instead, when you outsource your embroidery digitization projects, you have a complete team of skilled professionals who are equipped with the latest machinery and are up-to-date with the technological upgrades. Moreover, they responsibly follow the timelines and provide support whenever needed. Outsourcing your projects to embroidery digitizing service providers save your time and ensure quality computerized embroidery.
Now that you are well-versed with the basics of online computerized embroidery, it is time to work together to create awesome pieces of artwork with Cre8iveSkill. We are a team of professional graphic designers, sketchers, embroidery digitizers, samplers, finishers, and packers – all under one roof. With hi-tech in-house digitizing machines, we have over 20+ years of experience and have served a wide clientele all over the USA, UK, France, Germany, Portugal, Ukraine & Australia! Contact +91-91300 10350 for more information.