---
Modern Colorful Computerized Embroidery Art and Home Decor Designs
Embroidery Digitizing
Our home is the most comfortable and safest place to be in. No matter if you have had a stressful day at work or had been on an adventurous trip with friends when at home you are at eternal peace. Surprisingly, this is not the case with many. People tend to focus so much on their appearance with the help of machine embroidery designs and work schedules that they forget to step back and check whether the house is keeping well or not! Yes, your home also needs energizing, revamping and beautifying.
"Be faithful to your own taste, because nothing you really like is ever out of style."
—Billy Baldwin
Rightfully said by Billy Baldwin, your taste is unique and never goes out of fashion. Your home is your space and the way you design it reflects your personality and also affects your personality when you step out of your home. So much is said about the colors, shapes, and designs of home décor items on the internet. While browsing, you might find that embroidered pieces are appreciated lately for their elegant designs and unique texture that brings life to the plain walls and rooms as a whole. In addition to the traditional embroidery pieces that still behold their value, digitization has brought in a whole new world of possibilities. Digital embroidery allows modern art to be sewed elegantly with advanced mechanisms and allows customization too. Machine embroidery designs look classy and are easy to implement on different kinds of fabric depending on what your purpose is. So, if you have an eye for design and love for embroidery, let your home undergo transformation with some simple yet beautiful pieces of modern computerized embroidery art. You'll want to cherish your efforts after the final look of your home and wish you had done this quite earlier. Here are some examples to influence your choices.
Abstract wall piece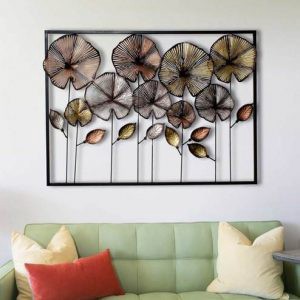 This piece is a masterpiece with an abstract design that looks truly beautiful and subtle on almost any wall in the living room. The large flowers with thinly weaved petals make the entire design very appropriate for the study room as well.
Pet-loving embroidery piece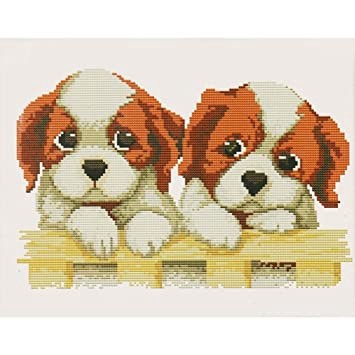 This is something for pet lovers. If you have a pet at home, you might want wall pieces that reflect your passion for them. It would also make the pet more comfortable in human space. You can place an embroidered piece having your pet's image in your kids' bedroom or in the pet house if you have one.
A designer pouffe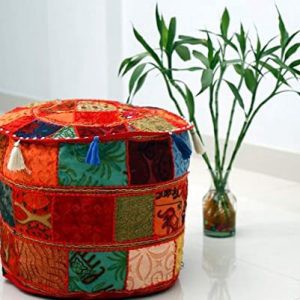 A colorful pouffe with patchwork and bright threads will easily catch the onlookers' attention. It is a wonderful piece of art that can be used for multiple purposes too. One pouffe in chosen corners of your home would make the perfect utilization of space and blossom up the look and feel of the neutral wall colors.
Front Door Hanging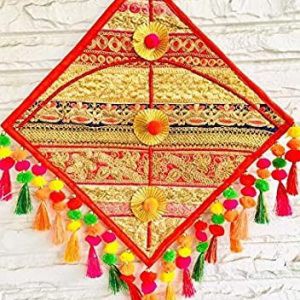 A traditional door hanging piece is just needed to make the entrance of your home warm and welcome visitors happily. It enhances the appearance of the dark-colored large doors and graces visitors every time they visit you. Select a welcome piece that reflects your style and is in contrast to your house's color scheme.
Sophisticated Table Piece
Say it simply with warmth. Have a small message embroidered on a piece of fabric and frame it to gift your loved ones. This is a unique way of expressing your love in a personalized manner. Select colors and thread stitches that bring out the message clear and is visible from a considerable distance. From those who stay away from home, this gift would be a precious one.
Unique Decorative Umbrella
This umbrella is a wonderful home décor piece. Yes, don't ever take it out in the rains! The beautiful embroidery on the otherwise dull umbrella is a creative thing, isn't it? Such an unusual piece of art would definitely catch everyone's eye and make your home an artistic place.
Delicately Embroidered Pillow-Cover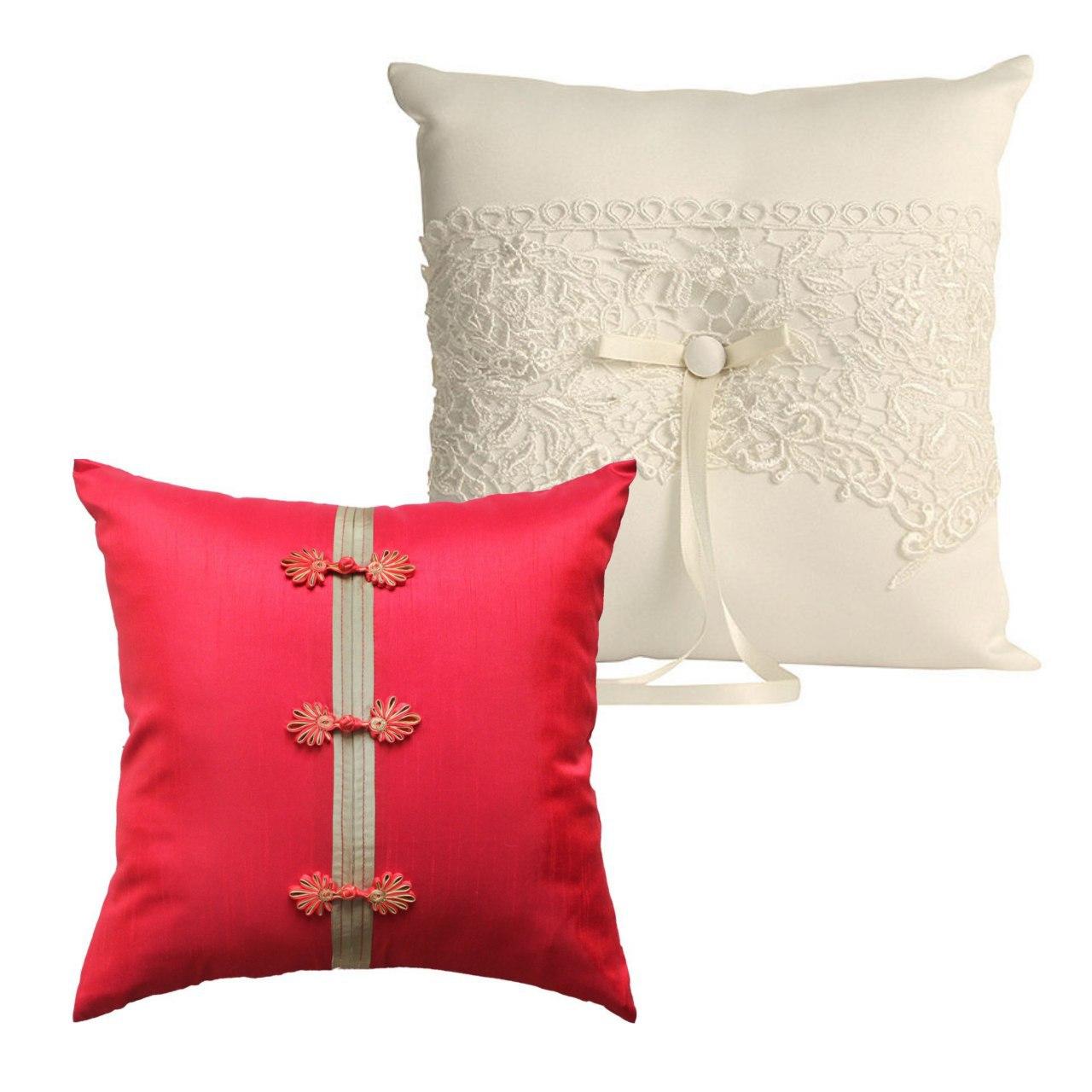 It not only looks beautiful but gives warmth to the most relaxing place you ever want to be in – your bedroom. You also can have these placed on armchairs in your living area or balconies.
Creative Bathroom Supplies
Decorate your bath-space with towels and rugs that are embroidered with fresh lime color that enhance the freshness. Smooth threads can be used to weave stitches on these pieces so that they feel soft. Bath-space is mostly understated when considering a renovation of the interiors. Do not leave it unattended and choose accessories wisely and feel refreshed. Revamping your home décor is an interesting task and we suggest you personally select graphics, fabrics, and images that go into every piece while you must always consult professional digital embroiders for the details. Customized embroidery is widely used for decorating home décor items and creating unique, fresh pieces that are unmatched.
Cre8iveSkill has been delivering digital embroidery projects efficiently with its team of creative, experienced professionals. Now that you have got a fair idea of how you can recreate a fresh look for your HOME SWEET HOME, you can also brainstorm new ideas and share with us so that we come up with a workable and amazing plan for you. You are only one step behind. Call us at +91 91300 10350 or email us at info@cre8iveskill.com and we will get back to you soon.