---
EVERGREEN EMBROIDERIES: TODAY, TOMORROW, FOREVER!
Embroidery Digitizing
Embroidery Is Evergreen
It is a classic! Decorating and beautifying a garment has always been important to people of all age groups. This legacy has been going on for over 1000 years and will only be loved more and more in the coming future. Personally, I think this is one of the most loved fashion trends. Why? Because, it underlines your style by making you look creative, different, and elegant. Charles Eames quotes, "Details are not only the elements of the design, it makes the design". It gives life to the design.
Most embroideries are handmade, which means a lot of work goes into creating lush and expensive garments or accessories for such interaction and precision, which is obviously set at high prices. You want to have an embroidered dress but don't have the budget for it? What if I told you that you can enjoy the same privileges at a much lesser cost? You won't believe me, but we do have digitized embroidery where the embroideries are done by machines. You just have to provide your designs to the digitizing firms where the digitizers will rasterize your design into an embroidery machine-friendly format after which it can be loaded to the embroidery machine to create the embroideries you want on the garment. Easy Peasy! Digitizing embroideries is not only a pocket-friendly option but also saves the time and energy put in the production phase. Digital embroideries can be done on various fabrics. Fabrics that have great hold of embroideries are the ones with great tensile strength. Let's discuss these fabrics in detail.
Quilted Cotton Fabrics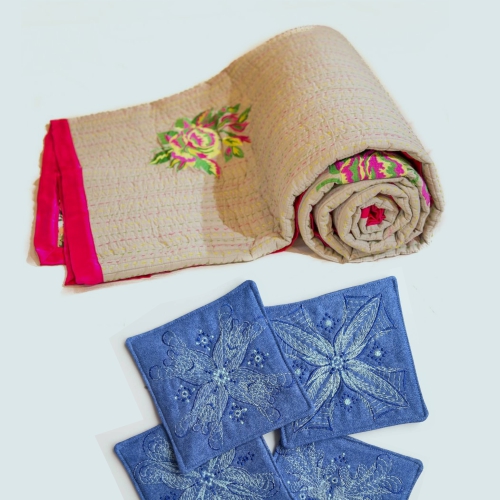 Probably the most obvious choice for embroidery is 100 percent quilted cotton. Quilted fabrics are generally made up of a sheet of lightweight cotton fabric that is stitched in a regular pattern to a layer of batting. Some pre-quilted fabrics have another layer of cotton on the back, which makes both sides attractive and useful. The stitching is often in a diamond pattern, but other patterns can be found too. Quilting cotton is heavier than heirloom cotton. Heirloom cotton are also 100 percent cotton, but they are sheer which is problematic for embroidery as threads often show through. Embroidering on pre-quilted fabric is pretty easy and straightforward. This material is great to use in tote bags, protective cases, and organizers of all types.
Linen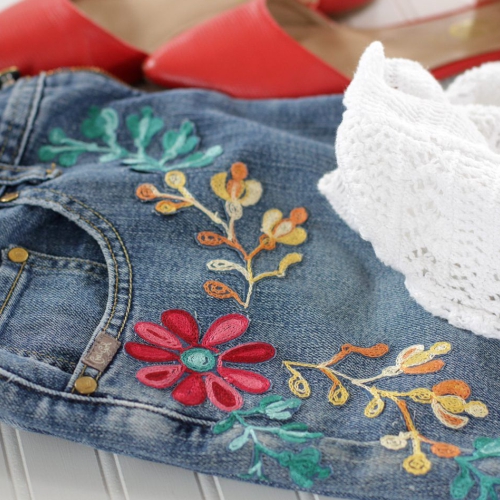 Linen is lighter, more textured, and 30 percent stronger than cotton. It is created from the flax plant. Linen is considered one of the strongest natural fibers and wears extremely well. That's probably why even the most used of antique linens are still highly sought after.
Silk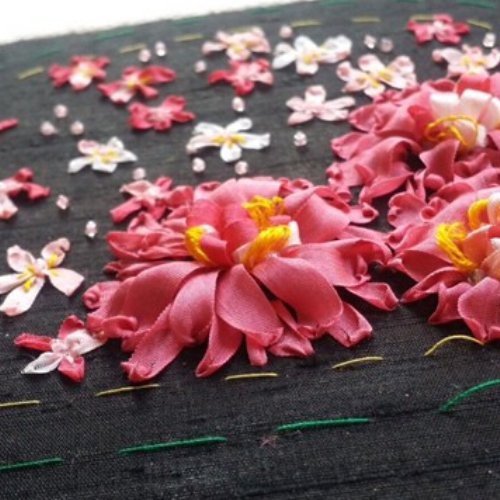 You may think of silk as a delicate, flimsy fabric but that is not always the case. Silk is a very lustrous fabric which when embroidered gives a very elegant and royal outlook to a garment. Silk dupioni combines the luxurious shine of silk with a crisp, strong base. Silk from conjoined cocoons run horizontally in the fabric producing a textured effect. It can easily be embroidered by hand or by machine.
Wool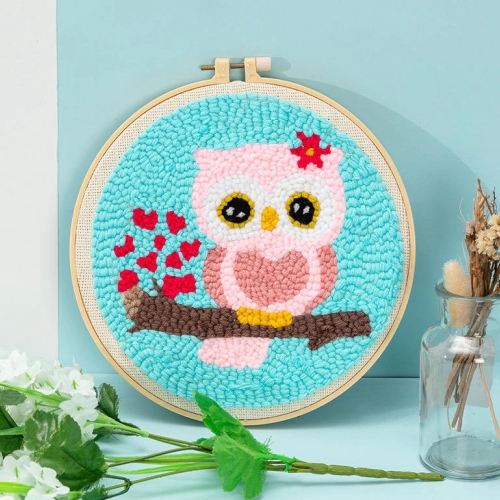 Whether it is pure wool, felt or even synthetic blends of wool, this fiber is particularly suited for embroidery. It is strong, does not fray in felt form, and provides depth to embroidery without the worry of a deep nap that would swallow up stitches.
PROs of Machine Embroider
1) Machine embroidery can be done with the help of an embroidery digitizer. Once an organization receives an artwork, the digitizer transfers it in an embroidery machine-friendly that can be read by an embroidery machine. The organization guarantees that each plan is consistent with the first.
2) Machine embroidery is fast and proficient. Most embroidery organizations as of now have created a number of embroideries for various products like T-shirts, tops, socks, and so on. The perfect measure of product material input is too be given by the client and the organization will make the required product for you in a financially savvy and convenient way.
3) Turn around time is quicker. The client's embroidery is digitized and ready for machine embroidery in around only 12 hours.
4) Human errors like outline botches, tore materials, earth, and so on are limited or almost negative. 5) As machine embroidery is quick, the product is prepared in under two days depending upon the embroidery design.
Cons of Machine Embroidery
In this context, there are no cons for machine embroidery. Most computerized embroidery organizations have staff and high-end machines that manage any sort of crisis or urgencies. As it is obvious, machine weaving is a reasonable and down to earth choice to get fast outcomes, while holding high efficiency. For substantial requests, it just predicts well to connect with an embroidery digitization organization like Cre8iveSkill. With our group of highly trained and skilled digitizers, we ensure the most astounding quality final products for every order undertaken. We offer the most competitive pricing, with just 12 hours turn-around time. Connect with us for your embroidery necessities. A company with 2 decades of experience knows the deadlines. Get A Quote NOW! Click on the link https://cre8iveskill.com/ click on the link Whatsapp +919130010350