---
Commercial Embroidery Services USA: Current State & Future Prospects
Embroidery Digitizing
Unquestionably, customized embroidery has emerged as the most popular technique for producing creative designs and new ideas, and its impact on many different groups and cultures across the United States has been significant. Several customized embroidery service providers, including enterprises, designers, artists, and embroidery digitizing company in the USA, are utilizing the latest cutting-edge technology to create a magnificent and eye-catching embroidered product.
People are increasingly experimenting with embroidery designs on a wide range of personal items to add uniqueness to things that would otherwise look very ordinary. Recent technological breakthroughs have precisely balanced its rich heritage and the complexities of the technique, allowing market players to transform this segment from an exclusive, high-fashion, customization-led segment to a value-added category that meets the requirements of the majority.
There are various benefits that commercial embroidery services offer to their clients to gain a significant advantage and maximize profit, such as

Accepting the client's requirements to satisfy the needs of the design-specific audience

Creating styles and designs to appeal to a larger demographic

Designs that are stylish and attractive to get the attention of customers.

A team of qualified and experienced professionals who stay updated with technology and design innovation.

The highest level of customer satisfaction in terms of quality, value, and turnaround time.
Recent Development Of The Embroidery Market In The USA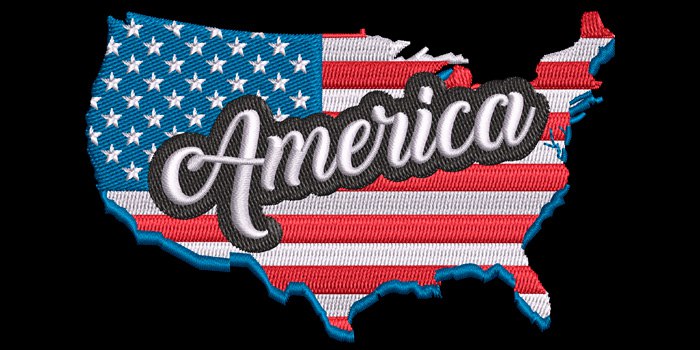 While talking about the segments, the commercial embroidery services in the USA is broadly segmented into three categories: apparel, fabric decorations, and home linens, with the apparel segment accounting for the largest share of the industry. According to the most recent IBISWorld data, the current commercial customized embroidery market in the United States was valued at US $ 1.2 billion in FY 2022, representing a 5.4% increase over the previous year. The agency also predicted moderate growth in the market capitalization of the industry over the next five years.
People's inclination for embroidery designs on customized jeans, tops, t-shirts, jackets, hats, purses, and other items has increased the demand for garment printing, resulting in an unprecedented boom in the commercial embroidery services. Additionally, the demand is projected to be driven even more by innovations and the introduction of new types of embroidered items in the women's segment.
Interestingly, the availability of embroidered products with a wide range of unique designs, color selections, and dazzling graphics on tees, jackets, and blazers, as well as the increasing application of embroidery and printing for sportswear such as youth basketball teams, has driven demand for embroidered apparel among men. With this trend, the men's industry is expected to grow at the fastest rate between FY 2022 and FY 2030.
There seem to be two key reasons for the unprecedented boom. The first is that custom embroidered products are extremely durable, allowing customers to use them as per their requirements. Furthermore, custom embroidery has a broader reach because it can be used to offer a trendy look to casual garments as well as a formal touch to a variety of uniforms.
The Significance of Custom Embroidery Services
Fashion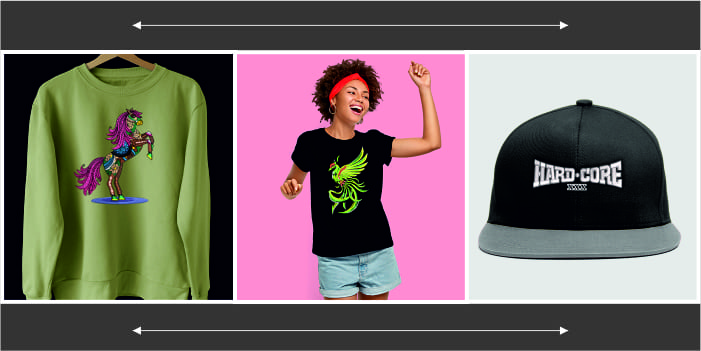 In the era of fast-paced fashion, embroidery services are also undergoing an impressive shift, with lower-cost designs with a personal touch for fashionable garments, while infusing higher purchasing power into customers' thoughts.
When it comes to clothing for themselves, people today prefer clothing that is highly embellished with class and culture, flowery vines wrapping up denim trousers, embroidered patches on denim jackets, and intricate motifs sewn across contemporary skirts. Simultaneously, there is a strong inclination toward custom embroidered apparel that conveys deeper meaning and adds a unique flair.
As consumers continue to experiment with new ways to change their looks to take their style status to the next level, the majority of them now choose to rely on reputable retailers and service providers who offer great customization solutions to their clients.
Keeping up with the demands, several service providers in the industry have received appreciation from a range of customers for delivering exceptional embroidery customization services.
Business Applications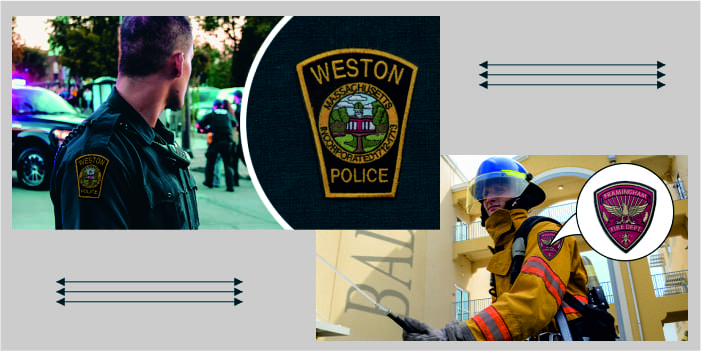 There are several advantages of custom embroidery from a business standpoint, such as distinguishing brands from competitors, adding professionalism among employees through embroidered uniforms, and attracting more investors. Apart from their commercial value, embroidered products are addressing the increased requirement for emblems and designated articles in service sectors such as administration and tourism, which has increased considerably, making them even more accessible.
Businesses are increasingly relying on embroidery professionals for the proper advice and procedure ideas that will help them earn the recognition they deserve. Realizing the prowess of customized embroidery products and their cost effectiveness, businesses are heavily investing in custom embroidery services for their usual business operations.
Conclusion
Embroidery customization is permeating a wide range of businesses reliant on creative services and adding commercial value across the United States. Being a developed country, the majority of the country's income comes from small to medium-sized businesses, and embroidery services certainly seem to be one of the key contributors to that. Therefore, it is crucial for mainstream industry players and other elements of the industry to create a sustainable business system that can fulfill the needs of its countless citizens.
We at Cre8iveSkill are proficient in the most effective embroidery techniques, and the professional benchmarks we have established are reflected in our premium quality custom embroidery services. Each of the professionals in our team strictly adheres to every aspect of the procedure, right from receiving the customer's order to developing a plan for carrying out the custom embroidery design process to the last phase of delivering the finished product on time.
To meet our sustainability objectives, we always use production materials that adhere to environmental regulations and reduce waste. We always strive for perfection through extensive research and the ideal balance between our highly trained embroidery digitizing professionals and edge-cutting production machinery, so that we can provide our clients with custom embroidery services that not only meet their primary objectives but also provide the highest level of satisfaction that drives them back to us again and again.
To understand how your creative ideas can be transformed into striking embroidery artwork, consult with our experienced professionals according to your requirements and convenience.