---
Vector Conversion Services To Accomplish Your Bulk Vector Graphic Needs
Vector Art
Vector art has become the most widely used digital graphic image. Vector conversion refers to the raster image conversion in image formats. It is highly useful when you think of enlarging blurry images and logos for print. While converting raster images to vectors, there will be no adverse effect on any fine detail. That is why you get bigger images with cleaner lines.
However, it takes patience and time to convert an image into a vector. That is why you can look for vector conversion services. These services can easily convert your designs into vectors and you won't need to waste time doing them yourselves.
Professionals use specialized vector software for the implementation of vector images on different products. The chosen products will have a unique look due to the vector graphics. Vector formatting is useful for engineering, CAD, and 3D graphics. While using a vector program for converting art, you need to rely on different features to create the outlines of multiple sizes, colors, and shapes. The vector program differs from the raster program.
When do you need vector art conversion?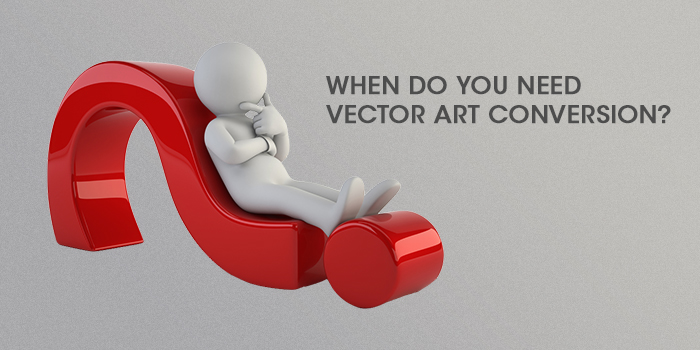 You can invest in vector art conversion services for several purposes-
Digital illustrations, from realistic and complicated to simple ones
App icons
Mockups for websites and apps
Logo making
Printables, like posters and flyers
3D renderings
Video-game assets, imagery, and characters
Minimalist, modern, and clean images
Website assets, including CTAs, banners, and buttons,
Grid-based drawings
Descriptive statistics
While choosing vector services for bulk orders, you have to check the available options-
1. Converting raster images to vector graphics
While printing banners, logos, car wraps, and other advertising materials, you need to convert the raster images to vector graphics. Certified professionals know the right technique of doing it perfectly.
2. Photo to vector conversion
Real-world images are convertible into a vector format. Vector art conversion service providers draw lines and create full-color photos with a range of effects. It enables you to use the graphics for multiple purposes.
3. JPEG to vector conversion
You can convert several JPEG images into vector art. Reliable professionals always provide you with quality output. They also convert PNG into vector art to serve your needs.
4. Bitmap to vector
Drawings, artworks, and low-resolution bitmap files are convertible into premium quality vector images
5. Sketch to Vector
Artists, architects, and jewelry designers create sketches, which are convertible into vector graphics for different purposes. Professionals use premium software for converting sketches into sharp, colorful, and editable vector images.
6. 3D Vector Conversion
You can convert line drawings into high-quality 3D art. However, as it needs skills and focus, you may hire a talented team to create 3D vector art.
How much funds do you need for vector conversion?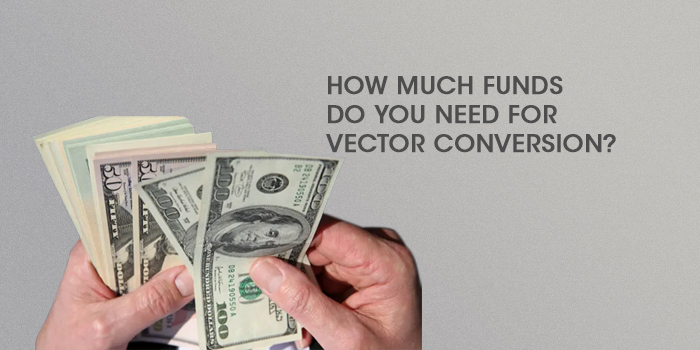 Several design media agencies and advertising companies look for vector art conversion services. They can stay within budget while buying these services. The best trick to save money is to purchase bulk vector designs. Some companies claim that it is costly to convert images into vectors. The reason behind it is that it uses high-quality designing and printing technologies. However, there are ways to save costs. For instance, you have to choose the right fonts during the conversion. The file quality must be high, and you must mention the usage of your file on physical products.
Vector conversion projects may be of different sizes, ranging from complicated artwork to a single-color logo. The price will be based on project size and complications. Images are always unique. However, reliable professionals set their price guidelines to ensure that the rate is reasonable.
Reasons why you need conversions of raster images into high-quality vector images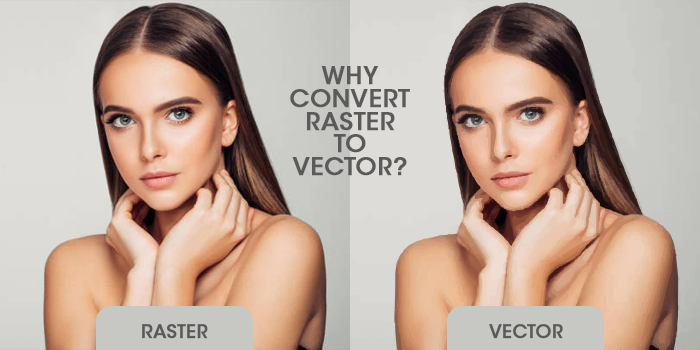 To convert a hand-drawn image and photo into a graphic.
To save the printing costs by minimizing the total number of color schemes for image printing purposes.
To create a sign and print it with custom graphics for business promotion.

The best service providers can turn out vector graphics from different file formats, like JPG, PDF, PNG, GIF, and PSD. You may receive vectors in file formats, like AI, EPS, PDF, and SVG.

Vector files are best for printed materials like business cards, banners, mugs, and t-shirts. Moreover, you can find a transformation of the old, fuzzy images. When you create a new logo and graphic, you can choose the vector to avoid distortion and loss of quality.
Choose vector graphics and get several benefits.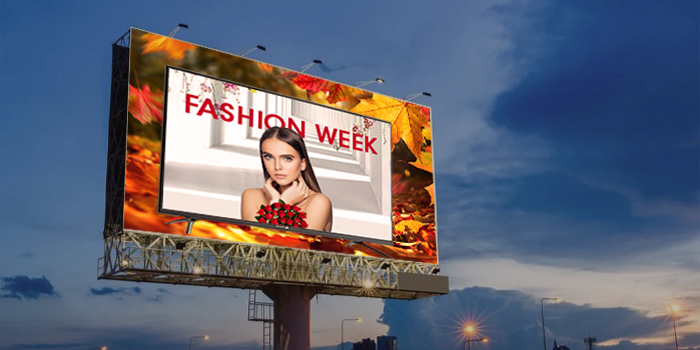 Infinite resolution- Vector graphics are available with infinite resolution, and that's why they do not lose quality. Thus, vector graphics are resolution-independent solutions. You may enlarge any shape, curve, and line to the desired size.
Lightweight- Vector files contain a series of coordinates and no complicated information. They are highly compressed drawings, and thus, the file is lightweight.
Intuitively created- You may create a vector in the same way you would draw on paper. The major building blocks are lines. Vector graphics editing program enables you to create rectangles, squares, stars, circles, and stars.
Easy to manipulate- You can quickly and precisely control vector graphics. For instance, by moving nodes, you can design arches and curves.
Easy to animate- Vector art editing software makes it easy to animate frames. Professionals create drawings using vector software. Moreover,
Thus, you can search for professionals for outsourcing complicated vector art conversion projects. The images are convertible to vectors at an affordable rate. Professionals take a few hours to accomplish it. They can manually recreate your original image with enhanced properties. You may use the graphics anywhere. For instance, you can place them on your team's t-shirts, tradeshow banners, and billboards. Vector images are resizable to any size, and there is no need to sacrifice quality.
Several companies choose the vector conversion service for bulk orders. They send the image file of JPEG, PNG, and any other format. Within a short time, they receive the vector graphics for their business needs.