---
Sustainable Digital Digitization on Demand - Slow Fashion Produced FAST!
Embroidery Digitizing
The fashion industry has long been at the wrong end of the sustainability revolution. It has more been associated with things like pollution, inefficiencies, and low wages. However, sustainable embroidery digitization is one area where the industry is beginning to make reputational improvements.
Technology Approach to Digitized Embroidery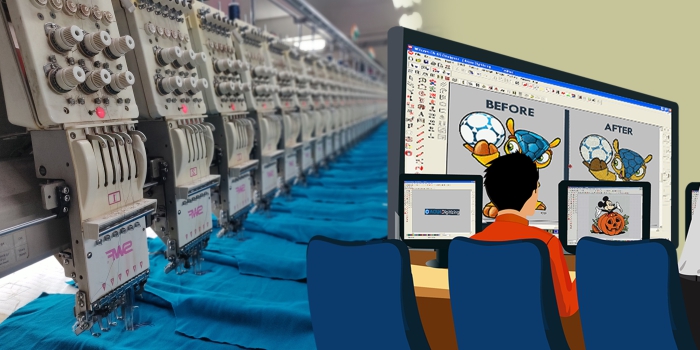 Technology continues to play an increasingly important role in advancing sustainable fashion. One way to achieve this is to use digitized embroidery in refurbishing clothing. Another option is customization through digitized embroidery. Consumers can create artworks of their choice and have them converted into digitized embroidery files, resulting in the creation of custom patches. These patches can be used on any clothing including jackets, caps, jeans or T-shirts, etc.
Embroidery Digitizing In Faster Turnaround Times
Embroidery digitization helps in speeding up slow fashion by allowing you to create digital images quickly. Embroidery digitization companies have established a reputation in the industry for providing quick turnaround times. It is possible to handle multiple orders simultaneously. This means the orders are completed quickly and finished products reach customers with faster turnarounds.
Digitized Embroidery For Fixing Used Garment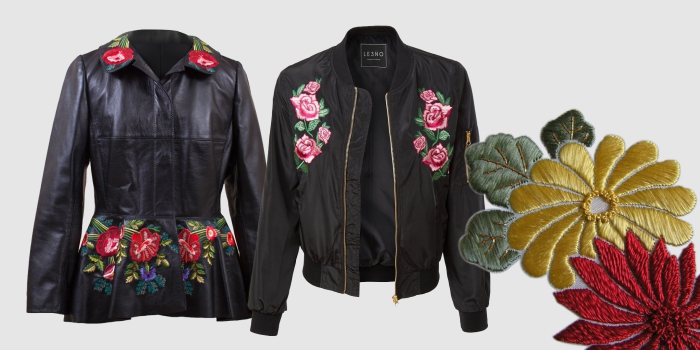 There is also increased use of custom embroidery digitization for patching up discolored, damaged, or torn areas of the garment. It can help turn such garments into new ones, preventing wastage. The technology enables lesser wastage, which translates into less consumption, which further results in less fast fashion production. It contributes to environmental protection and results in more balance between fashion and the environment. Both used and vintage clothes have a big role to play in the world of sustainable fashion. More recycling and reuse translate into lesser production. This aspect of this digital technology helps address 2 important areas of global concern:
Disposal of used or unwanted clothing
Overconsumption of clothing
Unwanted clothing is disposed of in many places without being recycled or repaired. This is despite the availability of endless opportunities for repairing and recycling torn, old, and out-of-trend clothing and transforming it whatever way your creativity allows it. And digital digitization on demand is one of the best ways to practice your creativity.
Digitalization And Sustainability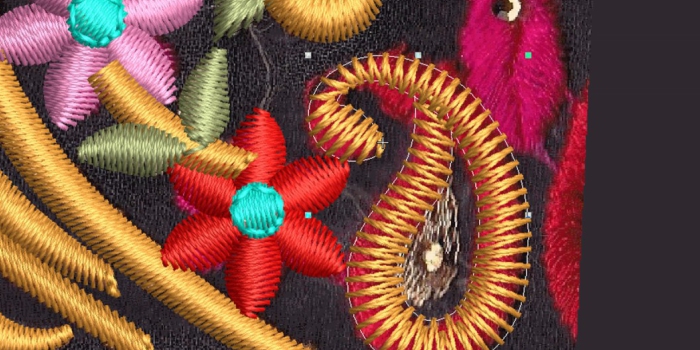 At this point, it is natural to question whether digitalization contributes directly to sustainability. The impact may not be direct, but it helps by creating opportunities. And these opportunities prop up at different points from the phase of the production of raw fiber to the stage of finished clothing.
Flexibility In Designing
The growing influence of digital digitization on-demand in the clothing industry is helping realize the goals of both cost and time savings. But the benefits go beyond. It is a faster way to implement the latest trends in embroidery and provides more flexibility compared to the conventional approach. More designs can be created and crafted in a shorter period compared to traditional manual techniques. The designs that can be created are limited only by your imagination.
Applications Of Embroidery Digitizing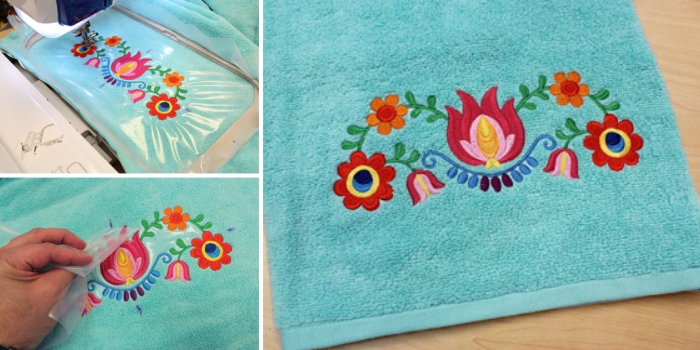 There is more to embroidery digitizing than making it easy to recycle, repair, and reuse secondhand or damaged clothing. It is also used for making elegant and striking symbols, logo designs, and trademark. Digitizing much more complicated than what most people think. It involves a combination of science and art. Stitch types are changed to duplicate artwork and matching document specifications. The technology can be used to digitize almost any design. It is essential to create accurate and detailed documentation to be able to reproduce minute details, tiny letters, and complex color gradients.
Some of the specific application areas that can benefit from digital digitization on-demand include:
Promotional designs
Designs on corporate uniforms
Fundraising campaigns
Customized gifts for friends and loved ones
Advertising designs, including logos
Custom Embroidery Digitizing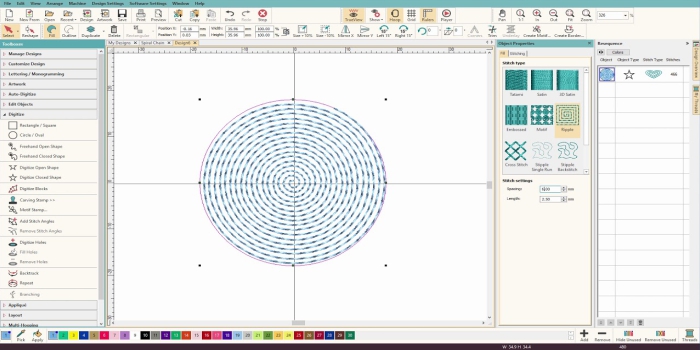 The scope of custom embroidery digitization covers designs customized for individuals, organizations, and businesses. Custom designs are unique in that they are of interest to certain groups. For example, a non-profit organization having a charity event will need digitized designs embroidered over certain items. Such designs have significant value for promotion and branding for the event. One of the best things about such customization is the level of flexibility it offers. It makes it possible to take stock designs, make changes to them, and digitize them. Besides, it is possible to create custom designs and digitized from scratch. Almost all types of organizations are going to use custom designs at one point or the other. Whether it is a business, social institution, or an academic institution, it will be required to create unique designs at one or the other time. On the other hand, individuals get the chance to create own designs that can be valuable to them or their group.
Making Sustainability Possible
When it comes to sustainability and embroidery digitization, the questions is not if it is possible or not. The more important point is whether everyone involved understands the need to combine demand, customer requirements, and compliance requirements for creating sustainable business models. Achieving all this at affordable costs is a big challenge. Some of the important points to be considered in this regard can include the following:
Digitization is just one important aspect of sustainability
Efficient consumption relies on everyone within the value chain
Communication that spans the entire supply chain to help meet supply and demand in real-time
All this makes it possible to meet global demands in an accurate and timely manner. The global textile manufacturing industry is in its early stages of becoming digital. But it has evolved beyond the scope of smart wearable technology. It involves creating more sustainable and efficient supply chains by creating new business models of a more connected world. There is an increased emphasis on data management to create sustainable results for the environment, business, and the consumer.
The cost-saving and time-saving processes continue to make this niche increasingly sustainable. There is a big scope for the development of this technology in the future. While it has initially been embraced by businesses and organizations, the increased cost reduction can help in making it viable for increased mass application as well.