---
Quick Online Embroidery Digitizing Solutions by Cre8iveSkill
Embroidery Digitizing
Advertising plays a significant role in the business cycle. There's no better way to advertise than to use your logo and increase your brand's awareness. As rightly said, 'A picture speaks a thousand words', and your business' picture is your logo. You probably have noticed that brands such as H&M, Burger King, Reebok, Apple, Samsung, etc. never miss a chance to place their logo on their products and their staff uniforms. When needed, you can do the same and start with your staff uniform is not a bad idea. To begin with, you will need an embroiderer and a digitizer who can provide quick digitizing for uniforms. You might wonder why don't embroiderers just take a design and begin work on it?
The computer software used by digitizers to digitize the logo is a very complex software which requires years of experience to command the embroidery machine to embroider the digitized file on to the fabric. They have a language of their own and accept files in their specific language formats. The logo file you make is in standard PC format such as JPG, PNG, JPEG, etc. Embroidery machines do not recognize this format, they have formats of their own i.e. DST, EXP, PES, and so on. To get the embroidery machines working, it is important to have standard PC files digitized to embroidery machine files. Hence, the logo must be digitized before initiating the embroidery process.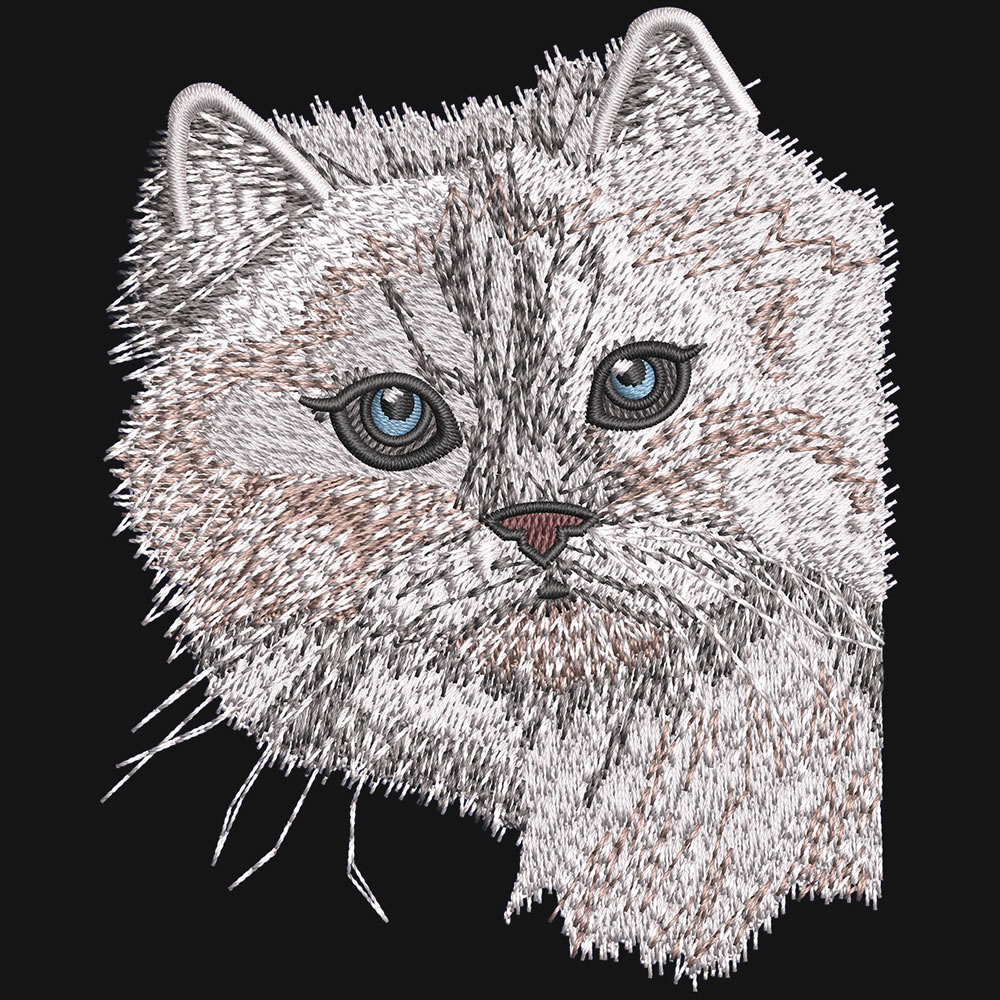 Digitizing Can Last for a Lifetime Digitizing for embroidery is actually manually tracing the entire design using embroidery machine-friendly software that can be readable by the machine to provide the best-embroidered artwork. Yes, that's correct! It is manual labor that requires the use of software with specific tools. It is beneficial if you choose a highly experienced firm for your digitization solutions as it is all about skills, understanding the basics and experience in a similar area of interest.
Normally, those who are related to the embroidery business, or have a plethora of designs to digitize, get training for digitizing embroideries. But, if you are not related to the digitizing industry but need quick digitizing done only once, you can get it digitized from firms who provide online digitizing solutions around the globe with amazing turnaround time at competitive pricing. You don't need to get the same design digitized every time you need embroidery done. The digitized file can be saved for a lifetime. Whenever you need embroidery done again, give your embroiderer the digitized file and get the same excellent result, even a decade later.
Choose Your Digitize with Care Never Compromise Quality
The art of transforming any artwork or a logo into a digital stitch format with the help of software is known as embroidery digitizing. An embroidery machine can only read a special type of file, i.e. the file created after transforming with the help of digitizing software. Since both files (provided by the customer and digitized by a digitizer), are digital files, you don't need to carry them physically. The internet is boon, you just need to email your logo's image to begin the work. Since it is a service that you are purchasing, every embroidery digitizing service will have its own prices. When you start searching online, you will encounter experts as well as novices. This is where you, as a customer, need to be careful when selecting a digitizer.
Many inexperienced individuals claiming to be experts will agree to provide quick digitizing at very cheap rates. Always do your research before agreeing to someone because they seem unbelievably cheap. Such people won't be striving to offer you quality, but they will only apply unreliable shortcuts to earn their meager amounts. Avoid such people at all costs. Truth be told, when you talk to a few professional digitizers, you will notice there isn't a huge difference in charges. It is because professionals are aware of the work they have to deliver and the intricacies involved. Embroidery machines can only follow the path provided to them through the digitized files. The quality of the output depends on the quality of the digitized files.
Cre8iveSkill houses a team of professional digitizers with almost 2 decades of experience. We have various embroidery firms and have delivered custom online embroidery digitizing with amazing quality. We are well versed with techniques on how to digitize for embroidery with perfection within the given time. Our work is appreciated by the embroiderers and customers alike because of our experience, dedication, and commitment to quality. Working in a highly competitive industry, we understand our limitations. Thus, we never overcharge nor do we change our commitments. We stick to deadlines strictly and our skilled digitizers are completely capable to handle your project with professionalism. We digitize your logo or any design of your choice for left chest, jacket back, and caps for only $1.50 / 1000 stitches.
Get A Free Quote
If you are in need of quick online digitizing do let us know when placing your order and we will deliver it in the shortest possible time. Cre8iveSkill don't charge extra for rush orders. Our working style ensures you get enhanced details, no thread breakage, sharp and clear images without any material wastage. Working successfully in the industry since 1998, we have earned our position through hard work and the ability to meet deadlines. We also convert images to vectors and our prices are unbelievably low. We are a team of multifaceted professionals comprising of embroidery digitizers, graphic designers, IT experts, and illustrators. The quality we set up in our work speaks for itself and it is the only reason we have been able to keep our heads high with pride. We look forward to serving you and prove why we are the best in the industry.