---
Now Customize Your Gifts With Sublimation Printing
Vector Art
Everyone loves sublimation printing. If you disagree, you probably don't know what custom sublimation printing is. One classic example of cool sublimation designs everyone has at home is that special mug with a funny print that we all have and are very attached to. Sublimation is the name of the technic used to print awesome custom designs into mugs, t-shirts, bottles, etc.
You can make any design you like into a cool item of your creation. Sublimation products are especially useful to customize gift ideas. With this tool, you can put your thoughts and feelings into words and images and print them onto a unique gift for your loved ones or use it to print your business logo on certain critical items of your choice.
In this article, you'll find out what sublimation printing is and how you can use it to create amazing customized items easily. We'll also show you examples, like the famous sublimation t-shit designs you see everywhere and sublimation mug designs that are an absolute success.
WHAT IS SUBLIMATION PRINTING?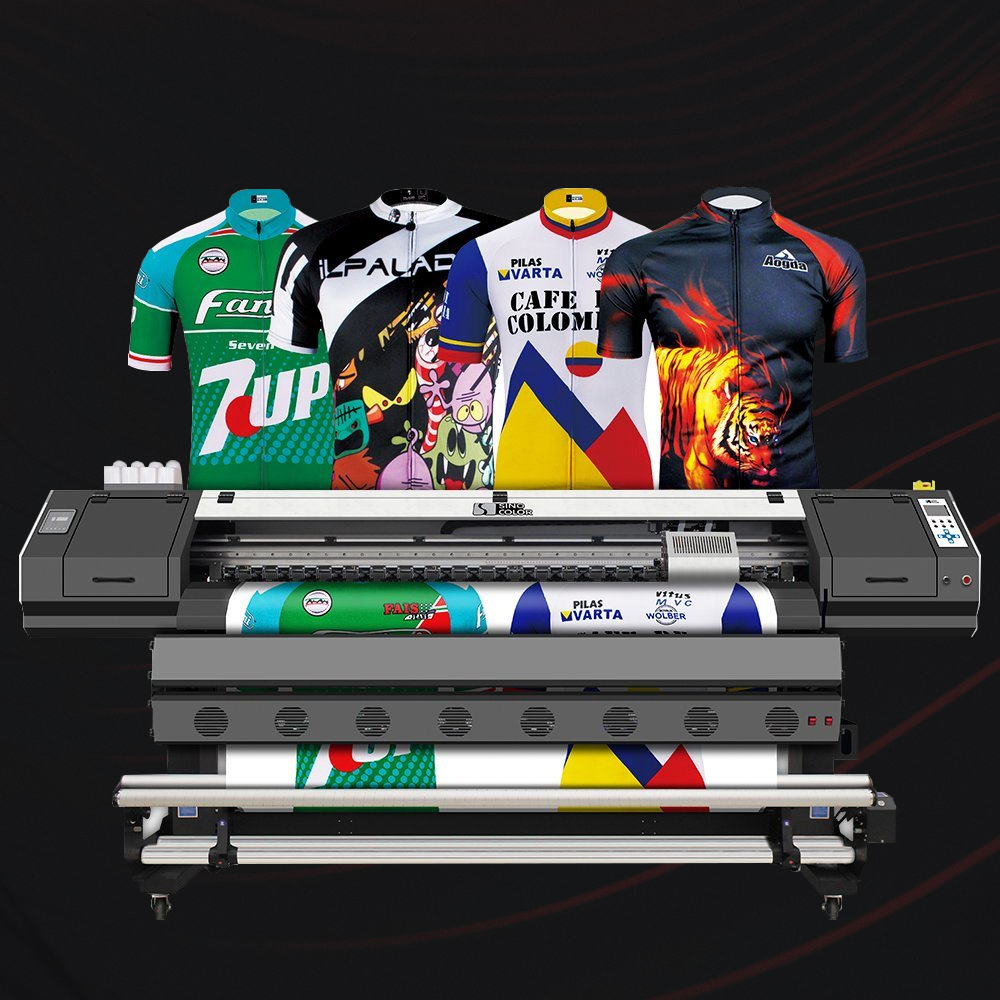 Sublimation printing is a computer printing technique. The sublimation printing machine is engineered to transfer dye using heat onto different materials that are appropriate materials made especially for sublimation. Usually, these materials have specific qualities that allow the dye to be inserted into it so that the dye doesn't melt or vanish even if the product is applied is heated or washed.
Sublimation is so effective because the products created with this process are highly resistant and long-lasting in terms of the print. The image created is of the best quality, the colors are bright, and the definition is as clear as the original graphic.
There are many uses for sublimation printing. The sublimation process is undoubtedly an intelligent choice whether you want printed items in your homes or offices.
Here are some advantages of sublimation printing:
• You can use custom sublimation printing on rigid substrates like glass, fiberglass, and aluminum (polymer treated).
• You can use sublimation designs to customize large amounts of blank rigid products, like mouse pads, cell phone cases, water bottles, and more.
• If you have a shop or any commercial business, you can use sublimation to print the signage for your business. In fact, sublimation printing is used for an extensive range of signage types used nowadays.
• You can use sublimation printing to create a t-shirt graphic design business. After creating awesome designs, you can transfer them onto some special fabrics made of polyester. sublimation t-shirt design is the best way for t-shirts.
• You can use sublimation printing for home décor. Creative interior designers and home décor makers everywhere use sublimation printing to create masterpieces to adorn their clients' homes.
• Sublimation printing is the best way to print high-definition photographs with the highest quality on canvas, acrylic, magnets, etc.
SUBLIMATION T-SHIRT DESIGN:
One of the most famous sublimation printing uses is employed in the t-shirt graphic design industry. The fact that one can print any design on a t-shirt has shaped fashion into what we know nowadays. Sublimation designs are also applied to stamp logos and business identity information into clothes and accessories in the professional garment industry.
For the t-shirt graphic designs, polyester fabrics are required. For the dye to appropriately attach to the surface of the t-shirt, you'll definitely need to get special materials that are made specifically for sublimation. Usually, these fabrics are divided into two categories, the 'knit,' which are the lighter ones used for flags and banners, and the 'woven,' which are more heavy and durable.
One of the most significant advantages of sublimation t-shirt design printing is that the quality of the final product is always guaranteed to be the best. It won't fade away if stretched or washed, even if you use hot water. When you opt for this type of printing, you're sure to get the exact image from the original design without blur or crackle.
If you're looking for rich and good-quality t-shirt designs, you should definitely go for sublimation printing.
SUBLIMATION MUG DESIGN:
Mug designs have become very popular ever since sublimation printing technology has emerged. Besides being a useful kitchenware item in every household, sublimation mug designs became a means to express love, appreciation, and humor among families and friends.
The mugs used for sublimation printing are usually made of regular ceramic but have a special coat. This special coating has a surface that sort of opens tiny pores when heated, allowing the sublimation dye to be inserted to create a durable print that is water and heat resistant. They can be put into dishwashers and microwaves with no risk of peeling off and last for many years.
With one single design, you can create as many long-lasting printed mugs as possible. Sublimation mug design is used not only to customize gift ideas that you can give to your friends and family but also to customize your business with special detail and impress your customers and employees.
The quality of the print in sublimation mug designs is so high that it can only be removed by sanding it back to ceramic. Since the transfer is made on a molecular level, it's permanent.
SUBLIMATION IN YOUR BUSINESS
Sublimation printing is a valuable tool for businesses looking to modernize or give more detail to their visual branding. It's an easy as well as a cost-effective way to establish the image of your company.
Some of the common uses of sublimation products in businesses are advertising material, signage, creating graphics on garments, road signs, and company exhibits like banners and flags. All you need is to have the logos or symbols you would like to print designed with a particular software such as Photoshop, choose the materials you want to have your visual information printed, and let the sublimation machine do the rest for you.
No matter the type of business you're running, together with your marketing team, you can definitely use sublimation printing to touch up the image of your company.