---
How To Start Wedding Theme With Fabrics And Embroidery Designs
Embroidery Digitizing
Bridal appearances are truly special. Brides-to-be long for their special day and desire to be clad in a unique, elegant bridal outfit that is exclusively designed with grace and is comfortable too. The choice of a bridal outfit is, therefore, a difficult task with so many details to be worked out.
Designer bridal dresses are a work of extreme precision lined with the latest fashion trends. Unlike the traditional silks and georgettes, cotton fabric has gained immense popularity among the designers as a choice for comfortable bridal wear. Embroidery designs have been fascinating dress designers and incorporating them into bridal gown designs is quite common. Since ages, the embroidered fabric has been decorating the wedding apparel and has evolved greatly since then. Embroidering is an art that has traveled from hands to machines only to be more attractive. In recent years, custom embroidery digitization has made it possible for people to practically embroider their thoughts and ideas over apparel and other fashion accessories that fosters personal interests as well as branding. Apparently, brides take pride in weaving their imaginations with the delicate thread work on their wedding dresses.
CHOOSING THE FABRIC FOR EMBROIDERY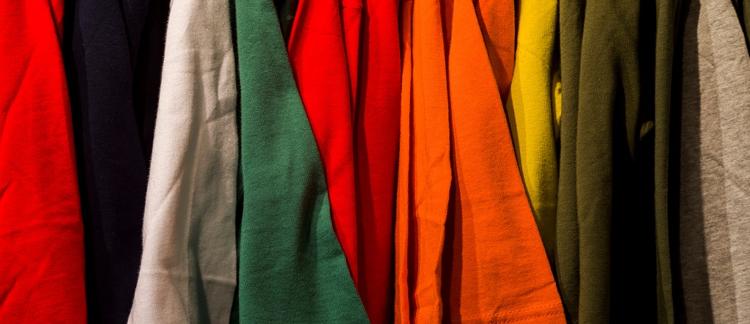 Embroidery on bridal gowns has to be special and unique. For that special appearance on the BIG DAY, it is important to choose a fabric that brings out the best design. The choice of fabric is essential as you would not want to be dressed in a velvet gown in the scorching heat of July nor you would want to freeze by wearing a satin dress in snowy weather. Depending on the season of the year during your wedding, we have come up with a list of fabrics that you can choose.
EMBROIDERY FABRICS FOR BRIDAL GOWNS IN SUMMER & SPRING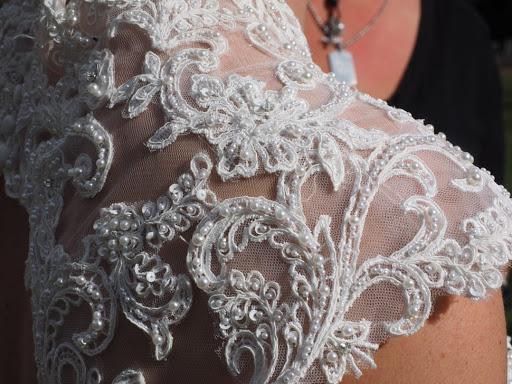 Dotted Swiss – The lovely dotted Swiss fabric is an ultimate choice that is lightweight and breathable too. It characterizes tiny, airy dots that allow the skin to breathe while providing elegance to the outfit. This fabric is mostly used in creating wedding veils; however, many brides choose to use it in their wedding gowns in other manners too.
Rayon – Rayon doesn't need much of an introduction as it is already popularly used. It is extremely lightweight and can be used for warmer months.
Point D'Espirit – This material resembles the Dotted Swiss in its airy, lightweight and dotted characteristics. But in appearance, it looks much like Organza and is also widely used in veils.
Organza – Organza is commonly used in the making of wedding gowns. It offers a weave pattern that incorporates fibers of other materials well. This lightweight fabric is mostly used to add layers of fullness underneath the gown while sometimes it is also used to create a fanciful look at the gown's exterior.
Batiste – This featherweight, soft fabric is picked by many brides during the warm weather. As it is transparent, the material is used in veils and in over-lay items.
Crepe – The fabric is a little crinkly and works well in photographs. Bridal dresses look wonderful when made in crepe. Charmeuse – Offering shine and softness while being lightweight, the bride truly looks gorgeous in this fabric. Interestingly, this can be worn in spring and summer both, sometimes in the fall too.
EMBROIDERY FABRICS FOR BRIDAL GOWNS IN WINTER & FALL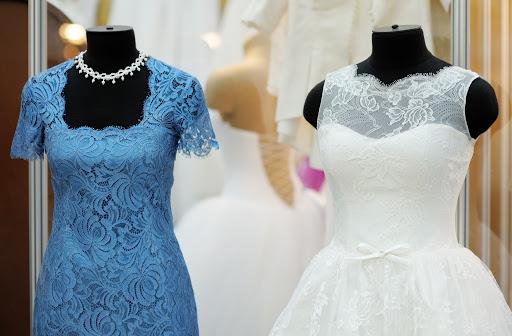 Brocade – Nevertheless to mention, brocade has been a classic choice for elegant drapes and furniture wraps. The heavy fabric is the best choice if you are planning a wedding in the fall or winters when you need to stay warm while not missing on the elegance of your bridal gown.
Silk – This beautiful fabric is well-known and popularly used for ages. It is highly recommended to use silk for embroidering on your designer bridal dresses. Silk speaks of luxury and brings out an outstanding embroidered piece. So, why not choose it for your special day?
Faille – This is a thick, structured fabric and is widely used as a wedding gown material. The only thing you need to remember here is that it is really thick and warm. So, choosing it for summers can be the worst decision. When you need more substance to keep you warm and comfortable, this fabric is just perfect.
Pique – This honeycomb-like appearance is the most loved by brides and is a fabric that offers warmth during the snowy weather. It is also a great fabric for embroidery designs. So, if your wedding dates in the fall or winter, you should definitely pick this one up. Velvet – It is a lovely, luxurious fabric that is prominently used by designers in creating wedding apparel. The velvet gowns make a bride look as pretty as a princess while also providing extreme comfort and warmth during the freezing days of winter.
Moire – Although not commonly known or used, many brides choose it for the elegance it offers with a mixture of taffeta and silk. This fabric features a natural wavy design that looks unique.
EMBROIDERY FABRICS FOR BRIDAL GOWNS IN ANY SEASON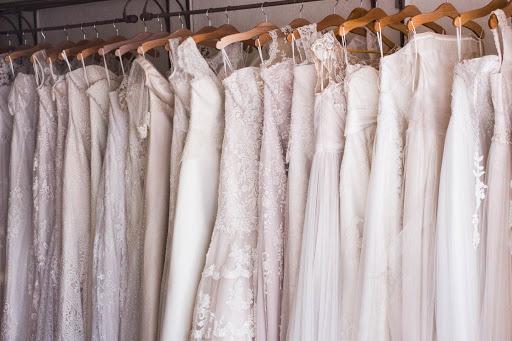 Satin – Satin is a beautiful fabric that is a blend of nylon, silk, and even rayon. It can be used throughout the year and due to the natural sheen that the material carries, it makes it the perfect selection for a bridal gown. It also is a great fabric for embroidery.
Dupioni – It is the blending of silk that comes from two silkworms. So, the double silk fabric becomes more elegant and adjusts easily to any time of the year.
Shantung – It is undoubtedly an ultimate fabric for bridesmaids. It gives a silky yet subtle appearance that goes well with photographs. The fabric looks great on almost any body type.
Taffeta – Mainly worn in the fall, this fabric goes well at any time of the year. With its crisp nature and a smooth finish, it looks great when incorporated in wedding gown designs.
Jersey – The most affordable of the fabrics, the jersey is a comfort to wear at all times of the year. It is entirely a personal choice and can be used in bridal gowns in many ways.
Polyester – This affordable manmade fabric is made from other fabrics and can be worn throughout the year. Here, you must prefer to use woven polyester rather than a solid one as the latter might look cheap.
Illusion – Having a slight sheer that appears to be netted. You can find them in the form of an elegant neckline or sleeve. It goes well with any gown and is easily available.
Although there are many wedding gowns online, customizing one for yourself gives immense pleasure and a lifetime memory. With custom embroidery digitization, it has become very easy to create wedding apparel that you can cherish lifelong. Cre8ive Skills provides embroidery digitization on demand at affordable prices. With us, you can rest assured of having your wedding gown your way. Could you find a suitable time for a quick discussion with us? You can contact +91-91300 10350 or write to us at info@cre8iveskill.com and we'll get back to you soon.