---
How to Manage Upscaling Raster Image to Vector Graphics
Vector Art
Graphics and fashion are inter-dependant and the more we explore, the more we develop. Fashion trends have tremendously evolved in recent years. People nowadays are not just browsing through the markets but wish to participate actively in setting a unique fashion statement. However, the lack of technical know-how becomes a barrier.
How about designing a customized garment embedding your favorite character's image? Exciting, isn't it? Although the idea sounds great, it is not as easy as finding an image and using it. This involves a level of expertise, technical software, and image editing skills.
RASTER IMAGE TO VECTOR GRAPHICS CONVERSION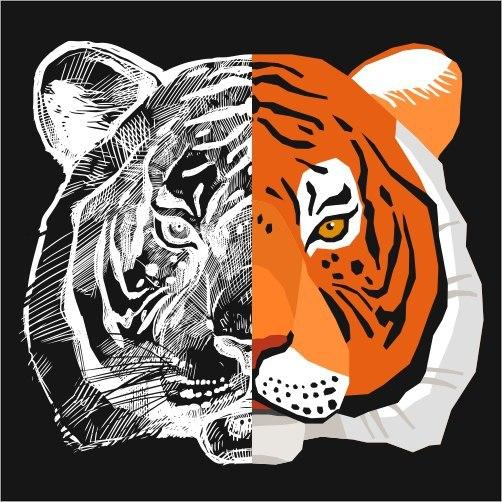 We have a flood of images on the internet and around us in various formats, most of those being raster images. Raster images are grids of pixels with certain color values and are resolution-dependent that tend to blur when scaled to higher resolutions. Therefore, to be useful in creating customized graphics for screen print production, laser etching on a wide range of products, or designing your own brand, a raster image must be converted to a vector image. Vector images are resolution-independent mathematical curves that have filled areas and can be magnified to any extent without being distorted.
Technology has made raster to vector art conversion easy, quick, and affordable. Vectorization of images ensures that you have images that can be upscaled to the required level of zoom without harming the quality of the original image. Moreover, you have the choice of colors, backgrounds, and other enhancements.
PROCESS OF CONVERSION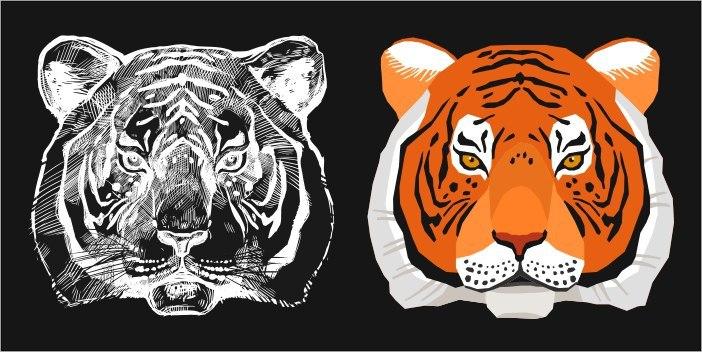 Conversion of a raster image to a vector image can be done manually as well as automatically. Manual conversion is obviously time-consuming. On the other hand, programs that automate the whole process to deliver the output are more efficient and save both times as well as effort. Generally, sophisticated software such as Adobe Illustrator, Photoshop, and Corel Draw are used to recreate high-quality vectorized images from the raster graphic images. This automated software derives different results based on the system settings and quality of bitmap image input and algorithms. It requires technical experts to clear the stray marks, fill in areas in the scanned images, and make them usable for the vectorization process. Selection of automation software for converting raster images to vector images depends on certain factors:
Predominant shapes in the image
Number of colors in the image
Certain vectorization programs allow only straight lines (i.e. vertical or horizontal) while some allow a combination of line recognition and outline shapes. Additionally, these programs tend to group pixels of the same colors into their outlined shapes or require color quantization which demands to restrict the use of fewer than 256 colors for the vectorized image. The end result i.e. a vector image needs further enhancement to smoothen the edges and closely resemble its raster counterpart. Vectorization is a complex process that includes technical expertise and skill. Although there are programs available online that instantly provide you with a vector image from your input, you may need technical expertise to adjust the tones, edit background elements, enhance visibility, sharpen points, and fill-in minute spaces which will provide a professional tone to your image.
Conversion of your raster artwork to finished, production-ready images is our job and we have a team of experienced professionals who vector your imagination to perfection. Cre8iveSkill is teamed-up with the right professionals for the job. We ensure quality and keep up with your expectations and customization requirements. Contact us at +91-91300 10350 or write to us on info@cre8iveskill.com and we will be glad to serve you.