---
How To Get Custom Embroidery Digitizing Services For Business Logos
Embroidery Digitizing
Businesses do not leave any stone unturned when it comes to branding. Branding starts with designing a logo that looks clean, crisp and communicates the core values of the company as it is the first point of contact between the business and prospective clients as well as customers. Business logos are probably the most important aspects of branding as it makes an impact on every segment of the society that comes across it directly or indirectly. Therefore, designing a logo involves a lot of brainstorming, discussions, inputs from a professional designer and practical tests.
In today's world of digitization, with so many graphic designing tools and empowered social media, establishing your brand has become easier than ever before. However, despite investing an ample amount of effort, time and money on designing a business logo, it may turn out to be miserable if not tested for final output on various materials. Most of the designers focus on digital platforms (social media, apps, websites) and print media (banners, screen printing, business cards, brochures) for visualizing the appearance of their logos. They miss out on a very important aspect – the look and feel of the logo once embroidered on a garment.
WHY IS DIGITAL EMBROIDERY THE BEST OPTION FOR BUSINESS LOGOS?
Among many options for designing your company logo, embroidery wins the race as it has been trusted since ages. Though it is mistaken to be outdated, the fact is that it is more reliable and looks elegant than the prints.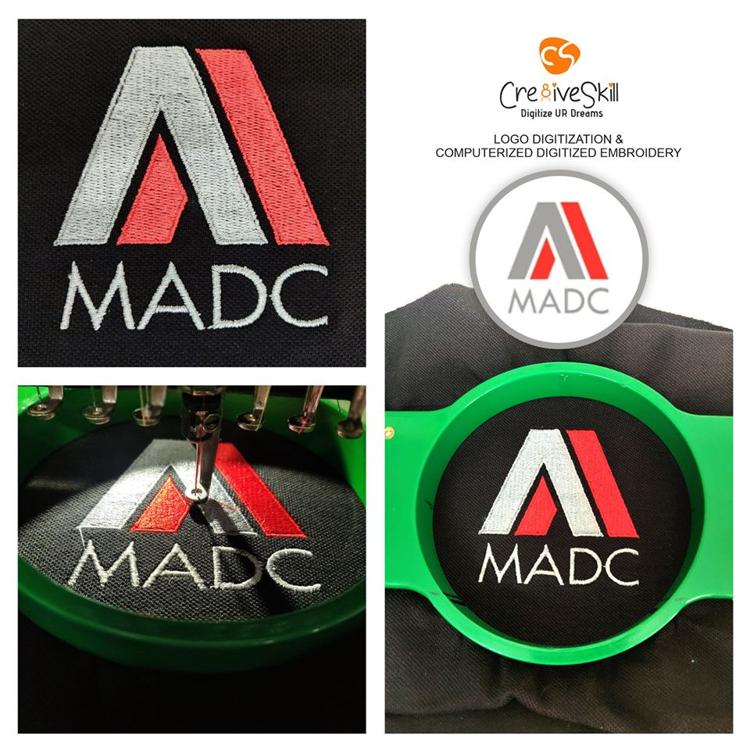 Here are reasons to prove that digital embroidery is the best choice for designing business logos.
Diversity
Irrespective of the material or fabric, digital embroidery can be used for printing logos on any kind of apparel such as golf towels, caps, shirts, backpacks, etc. It remains consistent through every single piece and defines high-quality standards of the company.
Quality
When a logo is embroidered, it clearly communicates the high standards of the company as it represents luxury. The intricacy in embroidered designs makes it more impactful.
Limitless
Unlike printing inks, the embroidery threads can be used on a multitude of fabrics extensively. Additionally, the threads are soft and pliable, feeling very comfortable when worn.
Budget-friendly
Companies definitely restrict their choices based on budget and may select less-expensive options such as digital printing or painting, but a little thought on reliability and consumers' preferences, in the long run, may prove the investment to be worth it.
Durable
Embroidery designs are made to stand the tough laundering within a wide range of temperatures so much that sometimes the apparel wears out before the image does.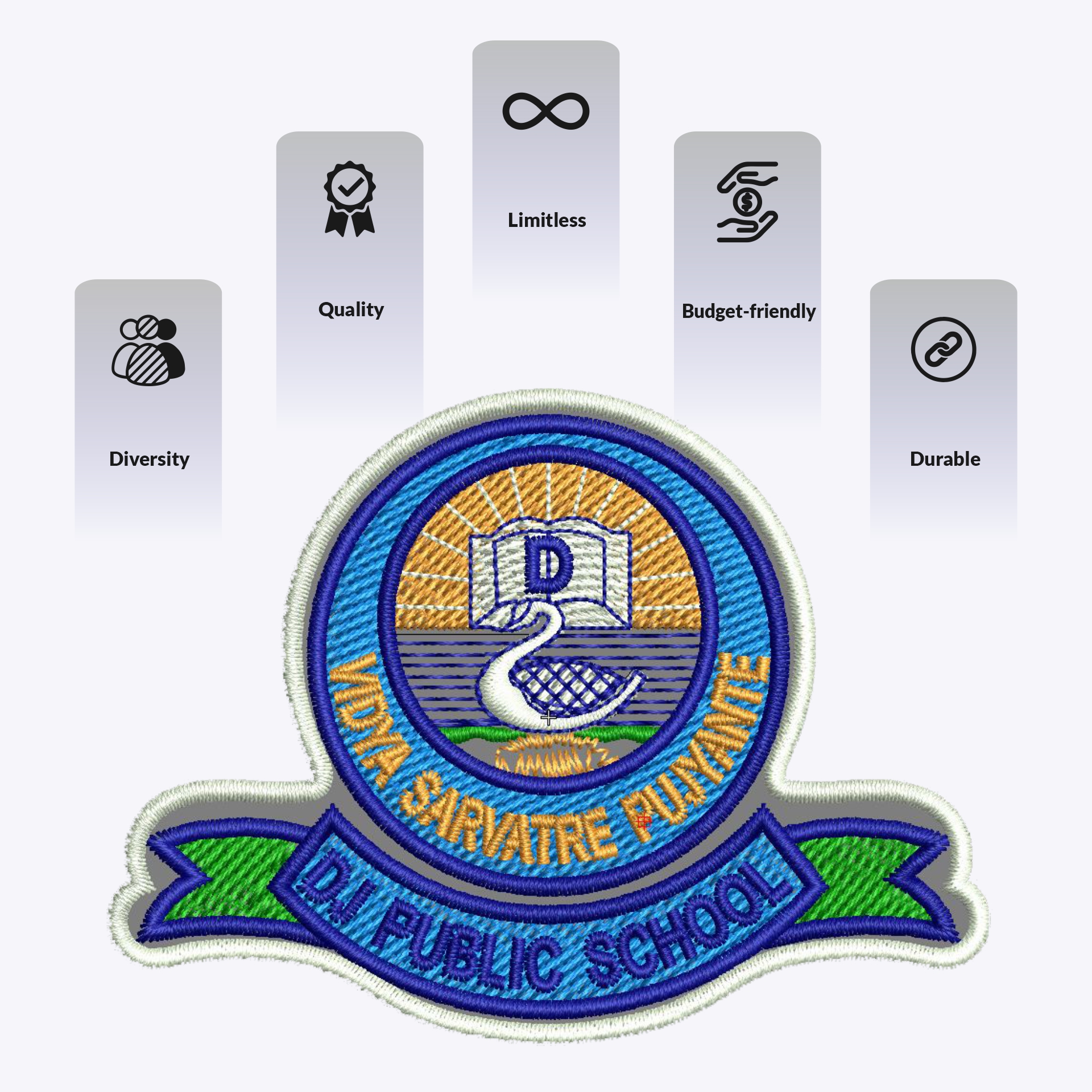 WHY DO SOME LOGOS BECOME EMBROIDERY DISASTERS?
Designs that look great on paper and computers may look disastrous when embroidered. This happens because of the difference in the method used. But the fact that embroidered designs look more elegant and classy makes businesses to consider it majorly for branding purposes. Let us understand the possible reasons for logo failures.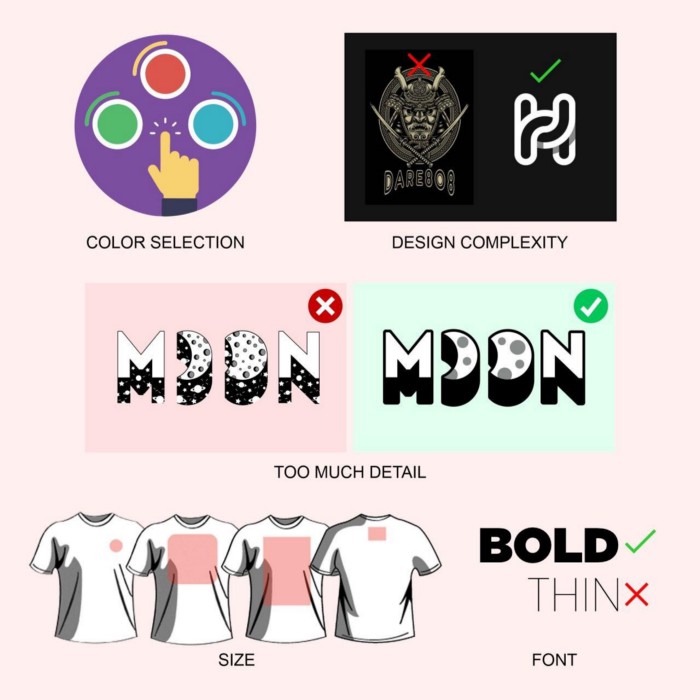 COLOR SELECTION:
A digital design that consists of multiple colors in hues, shades, and gradients are difficult to embroider while also escalating on costs. It also takes longer to complete a single design as the variety of color shades will interrupt the normal flow of the threads and may also increase the chances of errors. Moreover, certain effects such as gradient, outer glow or shadows look brilliant in a digital sense but cannot be produced effectively with threads.
DESIGN COMPLEXITY:
Simple, bold designs are perfect for embroidering as well as creating a long-lasting impact on customers' minds. Moreover, easy, bold designs can make embroidery more graceful.
TOO MUCH DETAIL:
Although you wish to have a unique logo, you need to consider its practical implications too! Adding minute details to your logo design won't look attractive in embroidery design as threads can not be as fine as a digital line. With thousands of stitches going into your design, the design will appear to be a complete mess.
SIZE:
The size of your logo is important as it should not cover unnecessary space neither should it be too small to be recognizable. Professional custom embroidery service providers know the trick and can suggest factors that make an amazing business logo. Also, having embroidery samples produced before manufacturing in bulk always works.
FONT:
Embroidery designing software is pre-loaded with certain commonly used fonts that can be auto-generated while stitching. However, if you choose a lesser-known font, it would incur you additional costs and may take a long time too. Moreover, if the font has much detail or irregularities, it might become hard to replicate.
DOES OUTSOURCING COMPUTERIZED EMBROIDERY HELP?
Of course, yes. You might think of browsing for a free online tool that helps you generate your digital embroidery logo which is certainly not a great idea as it may ruin all your efforts in designing a unique, appealing logo design. Not only does outsourcing computerized embroidery in bulk benefit your budget but it also raises the quality of your logo design. It helps you save time for other important aspects of the business while you get a professionally designed logo that fits your specific requirements too.
Logo designing involves a lot of research and multiple factors that can be analyzed and implemented only by experts who have an eye for design as well as technical knowledge to enhance the visual appeal of the design. Thus, you need to contact a reliable, professional digital embroidery firm that has a dedicated team of professionals working on logo designing projects with an updated skill set required for the job.
You can check out Cre8iveSkill to encounter some great logo designs and create a business logo that is truly unique and looks neat with attractive colors. We are available for discussion on +91-91300 10350 or you can also write to us on info@cre8iveskill.com for further inquiries.