---
How To Celebrate Singles Awareness Day With Vector Art T-Shirt Ideas (UK)
Vector Art
Have you already lost your "
single
" status to the love of your life? Doesn't matter! You were born SINGLE and there are many around us who are still enjoying their bachelorhood and are happy for themselves. For they did not have much to do on Valentine's Day, the United Kingdom recognizes all the SINGLES on
National Single's Day
which falls on
March 11 th
, in order to empower the individuals who are single.
Love is undoubtedly the most beautiful thing and is widely celebrated on Valentine's Day however, even lovers are jealous of those who witness the joy of being single. We all are born single and it is our right to be with our own self sometimes to understand what do we wish for deep within. As we grow up, we get entangled into societal roles and responsibilities which eventually bound us to perform actions that please others. National Singles Day is a day to appreciate and pamper yourself with gifts and feeling special about who you are. It is also called "
Singles Appreciation Day
".
Treat your appetite Eating what you like is just the beginning to feel good for the whole day. You couldn't imagine a day when you ate food only from your favourites' list. Enjoy your meal lavishly and celebrate being single for good.
Explore new roads Travelling is another great idea. Go on a solo trip and play your favourite music. You definitely will get to learn new things when alone on travel.
Gift yourself personalized t-shirts
Graphic designing,
vector conversions
, image digitization and digital embroidery have made it possible to design unique, personalised apparel. On National Singles Day, it is your right to pamper yourself with self-appreciating quotes printed on your t-shirts which will make people stop and glance at you once for sure. To explore gift ideas for Single Awareness Day, scroll down and find the most appropriate design that suits your personality.
Here Are Some Exciting Single Awareness Day Vector Graphic Designs Collection By Cre8iveSkill
Being Single Is My Passion
Get this amazing vector design printed on your t-shirt and stray boldly on the streets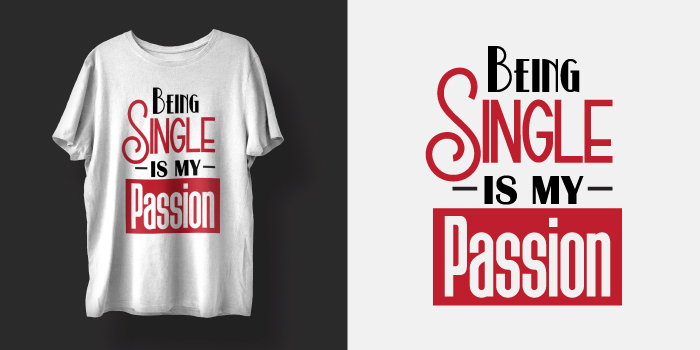 Happy Single Awareness Day
These are some of the simple designs you can get printed on a vibrant coloured t-shirt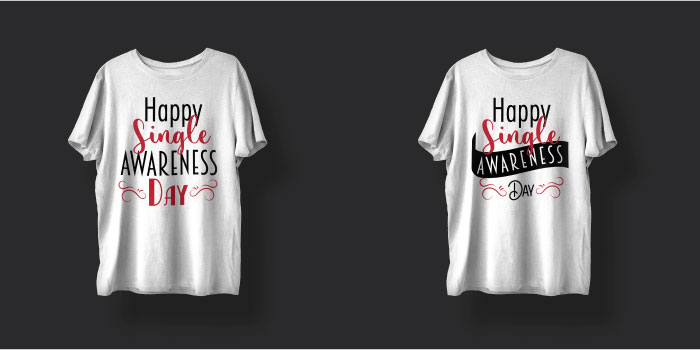 Being Single Is My Passion
A simple yet meaningful quote with a sense of pride in being single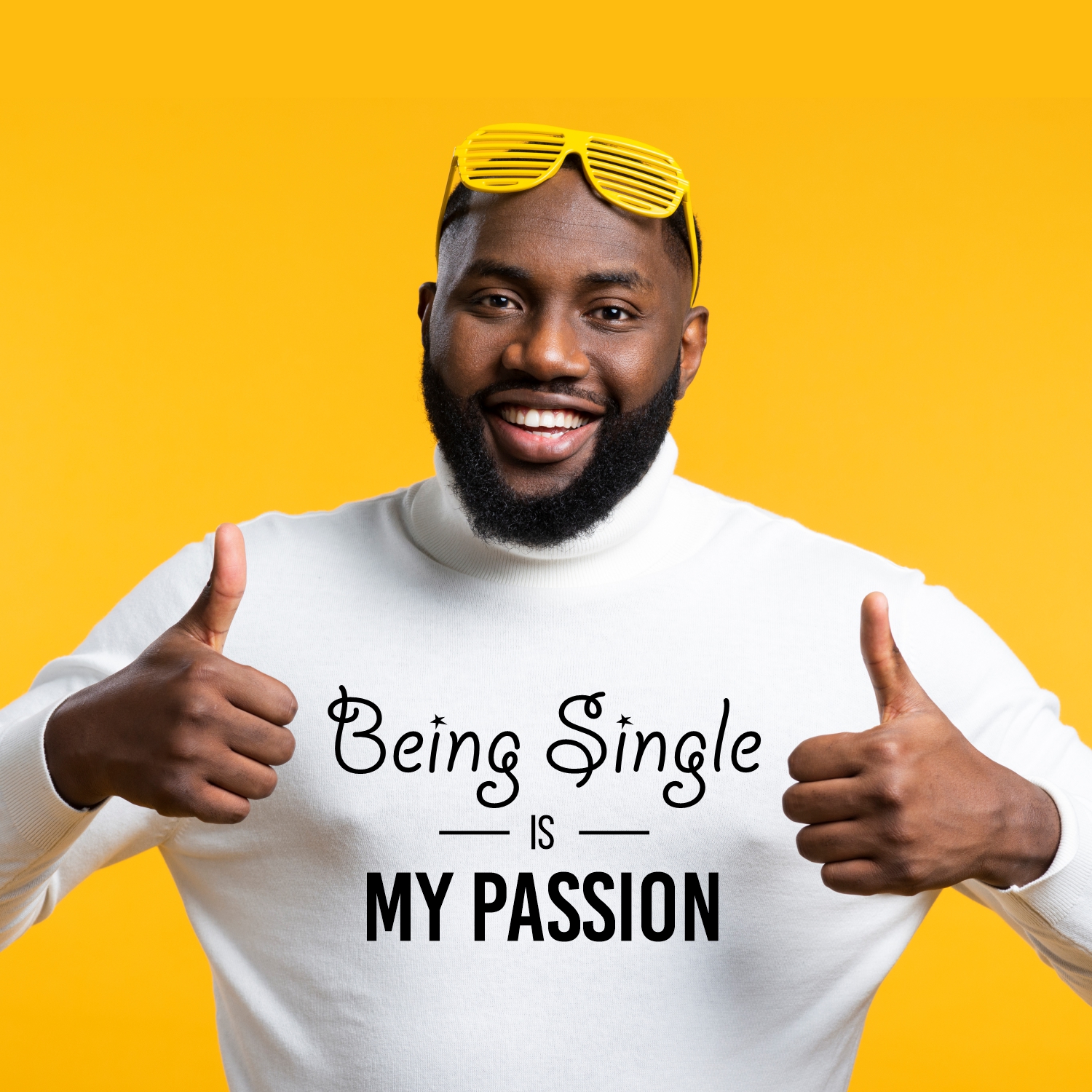 I Love Being Single
You are the ace of hearts and that's why you are still single. This vector image is no doubt a unique way to express your happiness on the day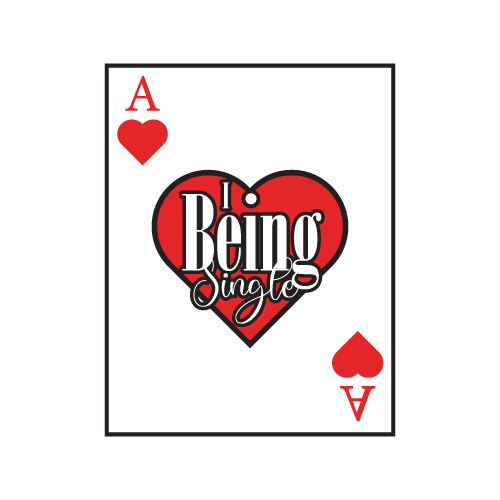 Yourself
Why only t-shirts? You can also have a pillow designed exclusively for yourself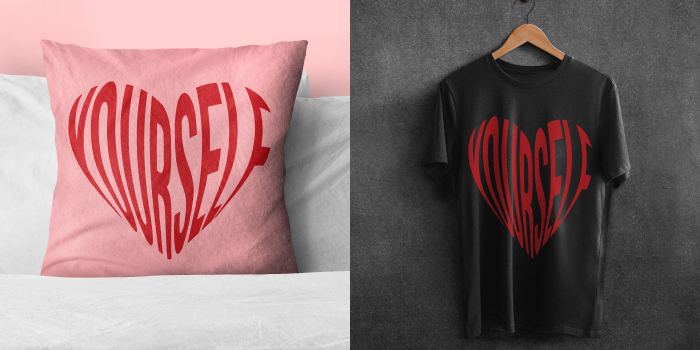 I Love Being Single Vector Graphics
The perfect quote for proud bachelors
I Love Being Single T-Shirt Graphic
Being single is a happy feeling too!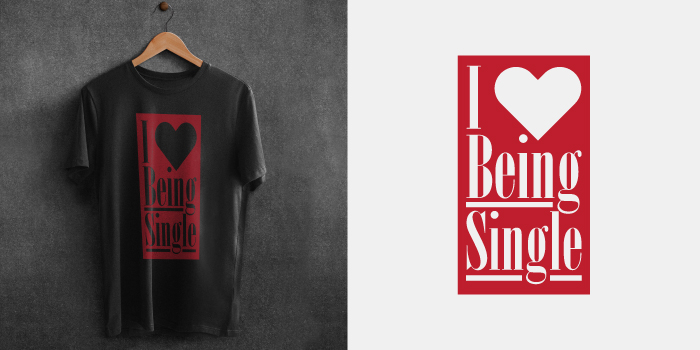 Single Lives Matter
A clever way to say that you are ready to mingle again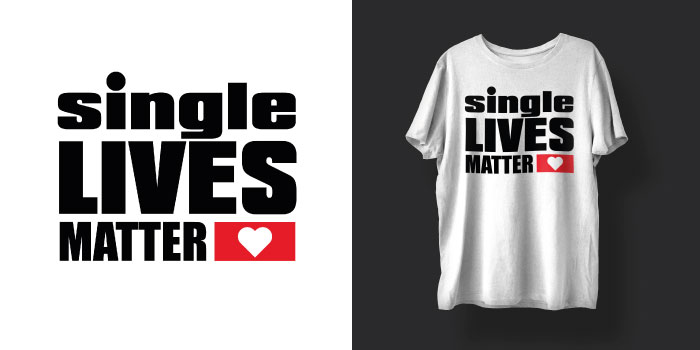 A vector image that reads a bold message for the bold singles. Singles contribute to a major population of any country and deserve to be celebrated for their unbiased contribution to the development of their nation. Keeping this in mind, the United Kingdom marks
11 March as the National Single's Day. Today's singles are not depressed, they contribute actively to the nation's growth. The number of youngsters are choosing to stay single, cohabitating or raising children out of marriage. This generation has exhibited a larger share of such singles than the previous ones and thus deserve extra recognition. This National Singles Day is a reason to shop big too! Most of the countries across the globe have begun observing this day for its relevance and have reported a maximum number of sales, even more than that on Black Friday or Cyber Monday.
Relax and stay selfish Sometimes it is good to serve yourself with the best cuisines, spa, sleep, make-up and all that you longed for. Rejuvenate your wardrobe collection or have an intense work-out at the gym. Do whatever makes you feel good about yourself.
Pen down your qualities
Do not always expect words of appreciation from others. Try and find out nice things about yourself and note them down. The list can then be printed on your customised t-shirt too! You may not be aware but most of those in committed relationships envy you for being single, worry-free and independent. They too, in the hidden corners of their minds feel jealous of you for being able to spend lavishly on yourself rather than on romantic dates and shopping for the partner. There are lot many reasons to be happy about your "SINGLE" status. If you still haven't made any plans, we are here to guide you.
Cre8iveSkill
has a bunch of ideas and we will keep you posted with exciting ideas to plan the upcoming National Singles Day in unique ways. We are digital experts and specialize in offering customised t-shirts or any other apparel, embroidery digitization and image vectorization. You can connect with us on +91-91300 10350 or write to us at
info@cre8iveskill.com
. Cre8iveSkill allows you to experiment with the design of your choice and provides inputs on the technical aspects to deliver the end product of your imaginations into your hands. Gone are the days when you looked for readymade gifts. Today people have learnt to voice their imaginations and we have the necessary tools and skills to design and deliver your imaginations practically. We are single too! With exceptional expertise and experienced professionals, we have been delivering unmatched qualities of artwork to our clients and thus lead the race and stand ahead of others which makes us
single.
Let us collaborate on this National Singles Day and make a truly astonishing appearance that everyone else will admire as well as envy.