---
HALLOWEEN SHENANIGANS Cre8iveSkill
Embroidery Digitizing
Halloween as we know is a festival that is celebrated by the people of the US with great joy and triumph and it also a spooky significance too. Scared already? Don't be! It is an interesting one. Halloween started as the festival of Samhain. It was a part of the antiquated Celtic religion in Britain and different pieces of Europe. At the end of summer, the Celts thought the boundary between our world and the universe of phantoms and spirits got truly slight.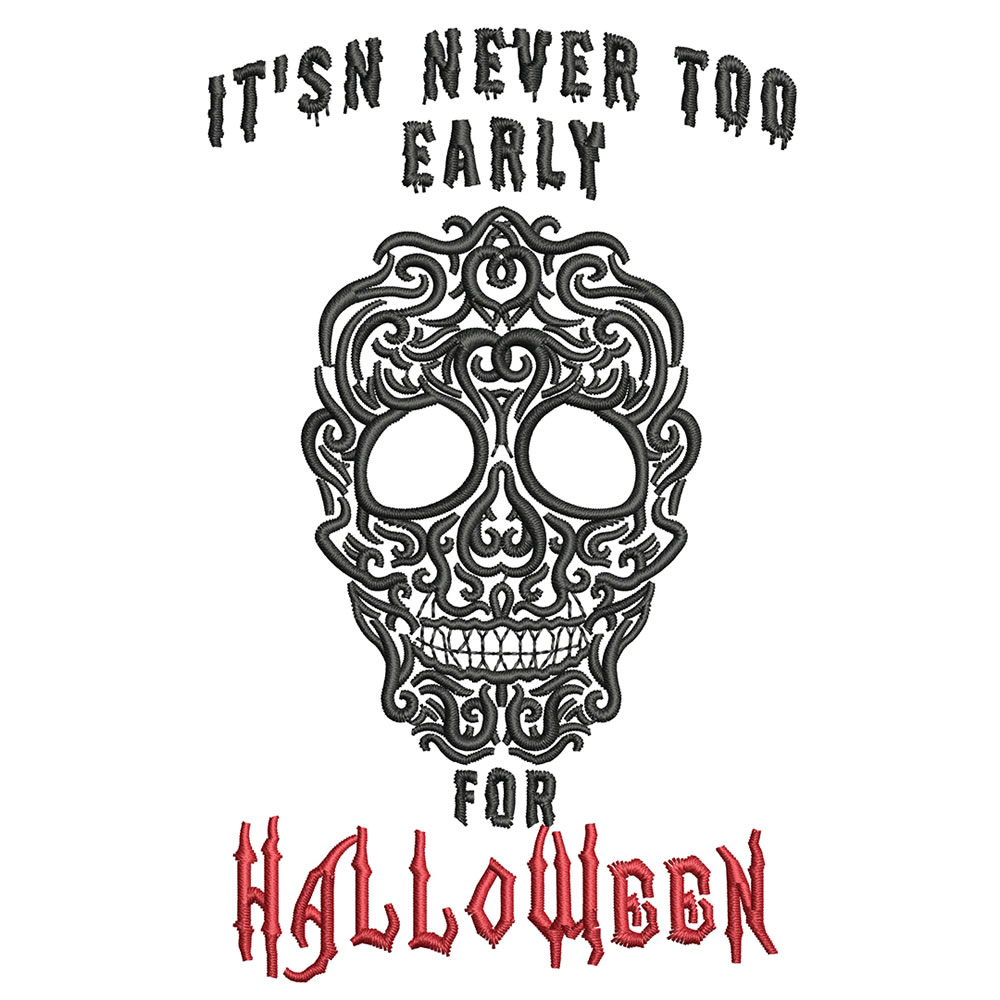 This implied paranormal creatures with odd forces could meander about on Earth. The Celts hosted a major gathering. The principal festivities included "play parties," which were open occasions held to praise the work. Neighbours would share stories of the dead, disclose to one another's fortunes, celebrate and sing. It was connected to driving off the ghosts and spirits. This day came to be known as All Hallows' Eve - the day before All Saints' Day on 1 November.
HALLOWEEN AND FASHION
Talking about Halloween and not about fashion? How is that even possible? The other side of our world is also a fashion junkie like us. Halloween is not only a big party with food, fun and frolic but also a great excuse for people to show off their styling skills with spooky outfits and makeup. Halloweens come and go and also a year itself wraps up, and people wholeheartedly wait for another year, another Halloween. We love the DIY spirit it brings along. You know, creativity, ingenuity, and passion all wrapped up…into a costume! How amazing is that! People indulge kinds of DIYs like stitching their own garments, revamping old garments, printing and embroidery. DIY (Do-it-Yourself) is not only a creative approach but is also easy on the pocket and eco-friendly too. DIY-ing halloween costumes has seen a great boom in recent years. People create artworks related to halloween and get it printed or embroidered to revamp their old garments. Creating artworks is a creative and fun activity but printing and embroidery is something that requires labour and time. Printing and embroidery solutions are provided online and can be easily outsourced at very nominal prices.
You can customized your Halloween design as per your requirement we create and digitized it for you. just fill the form and share your requirements at https://www.cre8iveskill.com/contact Contact us on phone/Whatsapp +91-9130010350 or Skype ID: debashish.g1971 Firms like Cre8iveSkill accept your artworks in any format and convert them into clean and crisp vector art and digitized files for printing and machine embroidery purposes. Cre8iveSkill in-houses a team of highly skilled and well-trained graphic designers and embroidery digitizers who efficiently convert your artworks into beautiful vectors and digitized embroidery with turnaround time of just 12 hours at amazingly competitively prices. After all, 20 years of experience matters! Cre8iveSkill not only provides custom digitized embroidery and vector art graphics but it also provides ready-made digitized embroidery on sale for occasions like halloween. You can also get your own artwork customized by us. GET A QUOTE NOW!