---
Give Thanks With a Grateful Heart
Embroidery Digitizing
Thanksgiving is right around the corner !
Did you know? Thanksgiving Day, a festival is celebrated by people across the globe to be thankful for all the good things that happened all year long. The history of this day is that in the United States and Canada ,Thanksgiving is celebrated as a day where they are thankful for the year's harvest and other blessings of the past year. In the US, it is believed that Thanksgiving is a celebration in remembrance of a harvest feast shared by the English colonists (Pilgrims) of Plymouth and the Wampanoag people in the year 1621. This holiday is a legendary day in history and is very symbolic
The season of fall brings with it so much joy and happiness. We can't imagine this season to be any less. This week we thought of sharing something special with you to make your festive season a little extra special. A whole new flavor of turkey is now available in
Cre8iveSkill's Shop
.
No, no, we are not doing recipes this season but a whole new lot of Turkey digitized embroidery designs for you to choose. These designs are a perfect pick for you to add to your home décor for Thanksgiving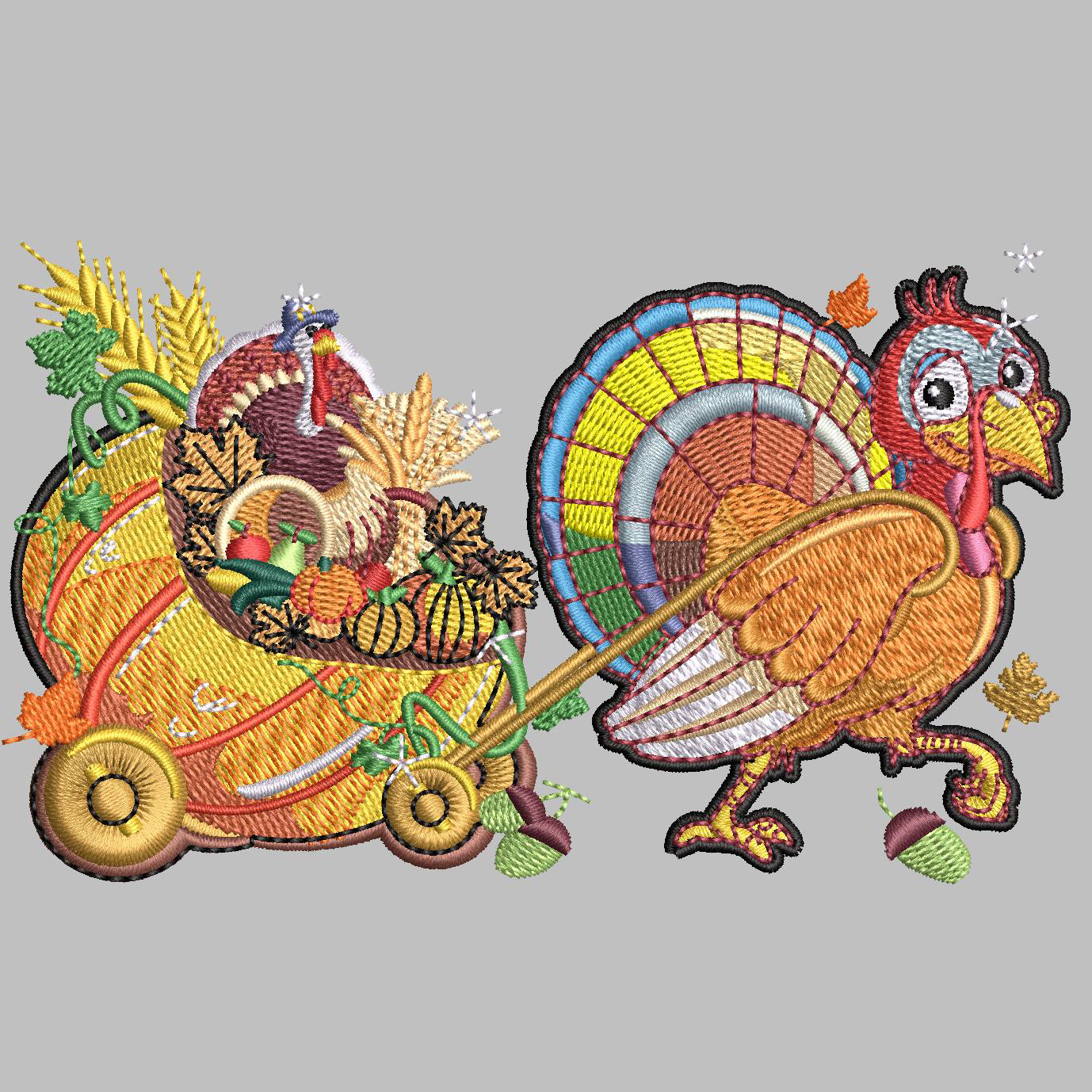 Each design this week has a unique touch and thought put in it. They represent the season for its color, for its vibrance, for its warmth, and for being thankful for all the good things that happened in the past year. They add a cute and cozy feel to the celebrations and we assure you that you would love it in every version of it.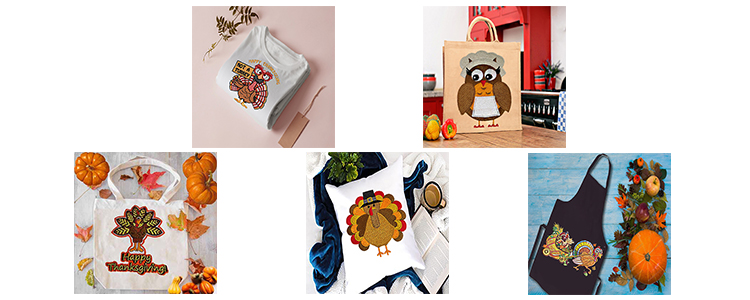 There are just so many ways in which you can use these digitized embroidery designs that you won't be able to get enough of it. They can go on your sweats or your bags, or yes.. a perfect match for the cook of the house on their apron. We love these cute designs and we are sure that you will love it too. Make them a part of your apparels or your décor or even a custom-made gift for the season. You will definitely have many admirers speaking about your impeccable choice of designs.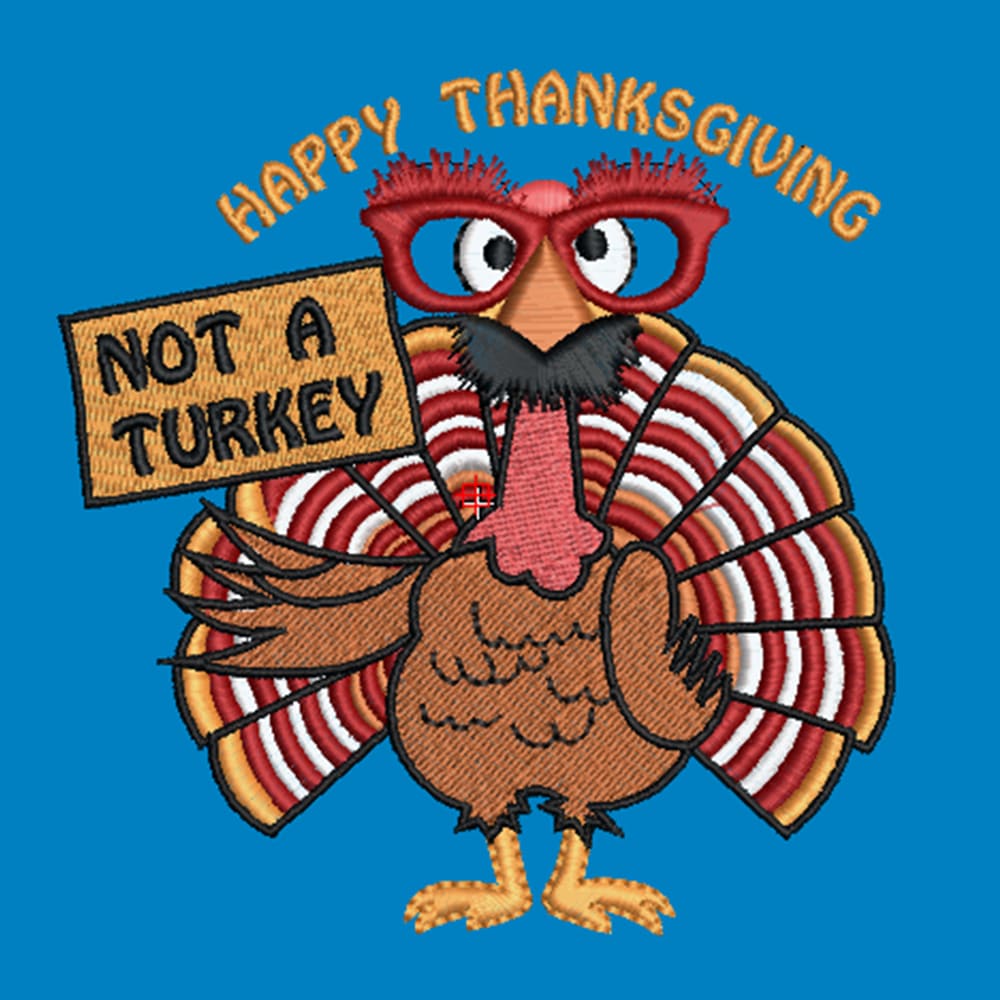 Thanksgiving Celebration With Cre8iveSkill
Cre8iveSkill takes this opportunity to celebrate the festive season with you by sharing some really unique and cool embroidery digitized designs. Let's celebrate the season together. In case you have a design in mind and want to get it digitized; for your machine to stitch out the design for you, then look no further, because we can digitize any design for you in the quickest turn-around time at the best possible price. We take pride in this fact. We also provide Vector Art .
Cre8iveSkill, one of the pioneers in Garment & Textile industry services in India, is an organization which provides creative services, with more than 2 decades of experience in Contract Garment Manufacturing, Vector Art Online service, Custom Embroidery, Embroidery Digitizing services, Custom Embroidery and Embroidery Digitizing
We've been serving customers for around 30 years now. Right from scratch, we have worked our way up from the grass-root level and have remained grounded with loyal employees who have more than 15 years of experience in their respective fields. So, our strength lies in the collective experience of the owners and the employees. We also have an in-house skill-enhancing and skill training facility wherein we pass on our creativity, experience & skills to young minds. We keep updating ourselves with every new development in the readymade garment world to provide exceptional service to our amazing clients.
Happy Thanksgiving! Stay Safe and Stay Healthy!