---
Embroidery Digitization For Setting Up Your Christmas Table
Embroidery Digitizing
Setting up your Christmas table is exciting and invigorating with the festival of Christmas just about to approach this December. Everyone is completely soaked in the festive mood while preparing for the grand celebration beautified with 'Reds, Greens, Golds and Whites' all around.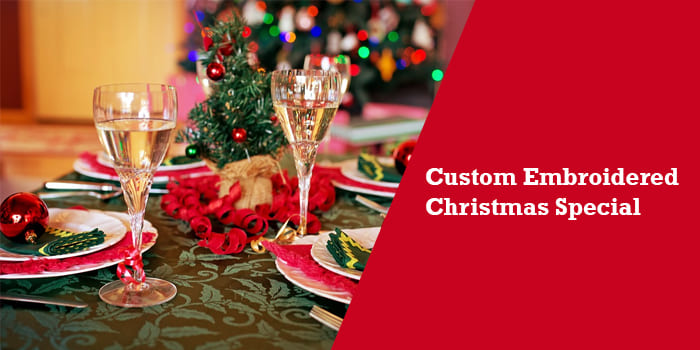 These are the 'Colors of Christmas' that marks a symbol of this glorious festival and has its own significance in the traditional religious records. Red symbolizes the birth of the son of God, Green symbolizes the color of life, Gold is tagged to be the color of sun and light, and white symbolizes peace and purity. Embracing the significance of these colors, every Christmas is beautified by various adornments and decorations all around in majorly these four mentioned colors. Now, when it comes to decorating the table for Christmas dinner, Christmas party, or any sort of get-together then it becomes even more significant to adorn the table flawlessly. An embroidered table cloth with Christmas redwork embroidery patterns wrapping the tabletop is then a sure shot showstopper.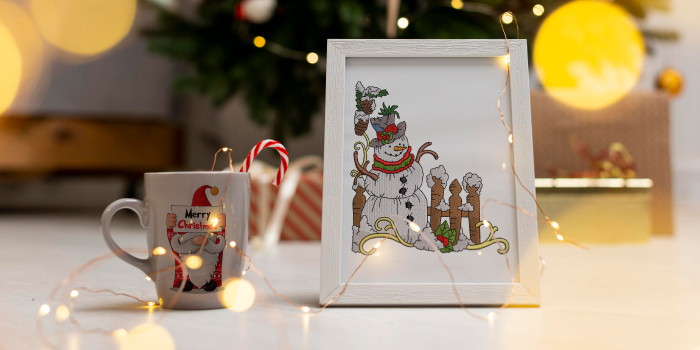 Then there are many other ways to add up to the aesthetics of the Christmas table using embroidery digitization. Some of the most mesmerizing add-ons can be:
Hung tree and wreaths in gold and green make a stunning difference
Beautiful 3D embroidery stitches in red, green, and gold for cutlery holders and table runner
Red, gold, and white Christmas Embroidery Designs For Towels and napkins
Metallic thread embroidery with a touch of sparkle on the table linen
You can even opt for Christmas word art files beautifully embroidered on table mats
An inspiring appliqué stitch on the linen and table runner for added elegance
Holy motifs and trapunto quilting on the table cloth or placemats with colorful embroidery threads enhances the feel of festivity
Embroidered patches of fairies, Santa Claus, Christmas tree, and flowers on various table adornments
Open the window to your imaginations and explore it to its maximum potential, there are many more options available as Christmas embroidery kits you can choose to have when planning to set up your personalized Christmas table. All you need to do is soaking for a festive addition and you will certainly be able to create a perfect piece of holiday table for your glamorous celebration this Christmas. What finally gives a remarkable presence around the table is your presence wrapped in the most elegant and pretty embroidered apparel.